Fall Waxed Amaryllis Bulb
with sovereign blooms
*SOLD OUT*
Sorry, we are all sold out of our Fall Blooms. Our Holiday Blooms will be available soon and start shipping out on Thursday 10/26!
Oversized, colorful, and self-sustaining, our Fall Wax-Dipped Amaryllis Bulbs with sovereign blooms make the perfect gift for colleagues, family, and friends. With no planting, feeding, or watering required, they are an easy way to add some festive style to your desk, dining table, or kitchen counter. Choose your wax color and personalize it with one of our unique acrylic gift tags!
Guaranteed to bloom

Blooms within 4-6 weeks on average

Typically produces 4-12 blooms!

No watering or planting required
PLANT

Amaryllis Bulb grown on a farm in Peru

BLOOM COLOR

Sovereign (shades of vibrant orange + red)

SIZE

approx. 4.5 inch diameter + 13.5 inch circumference
View full details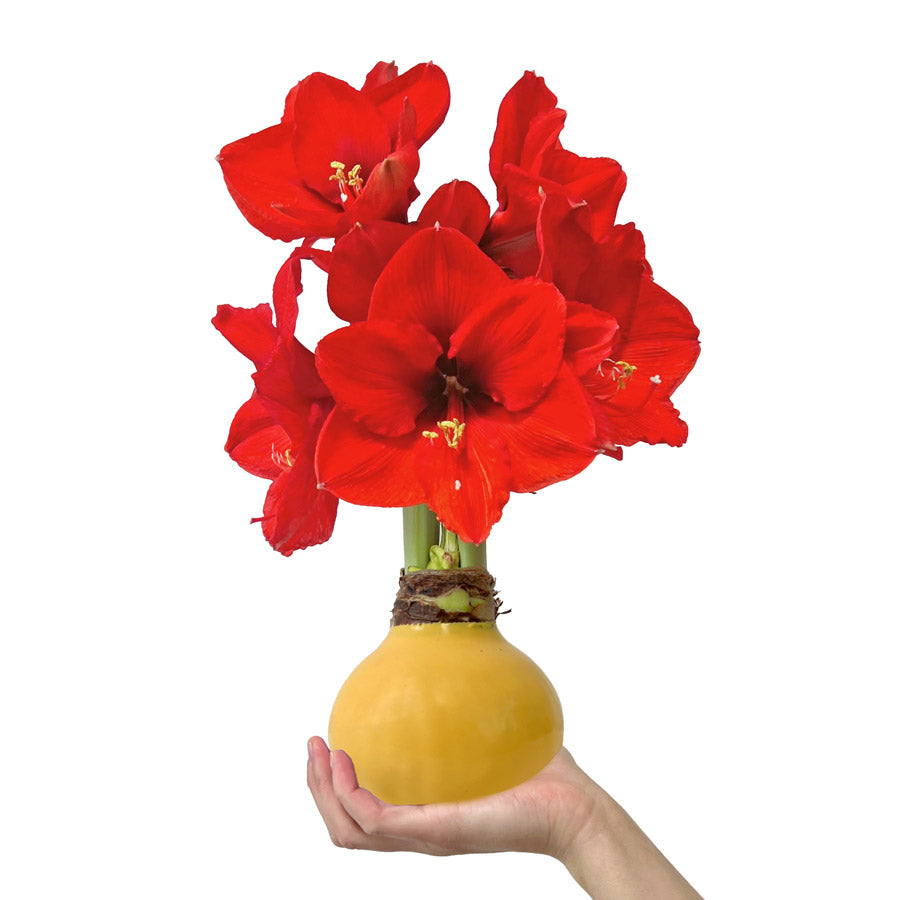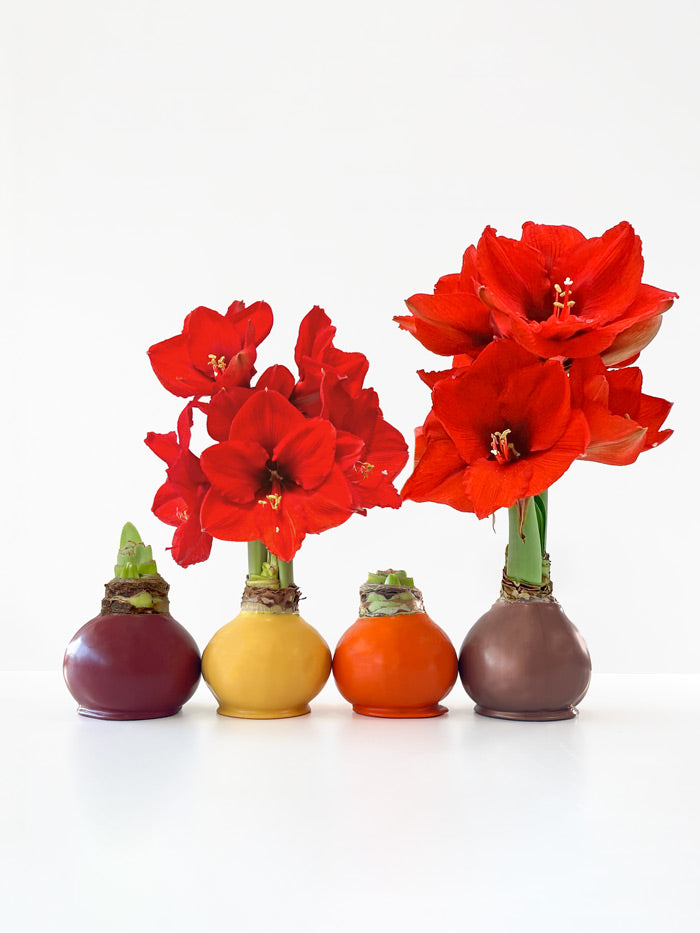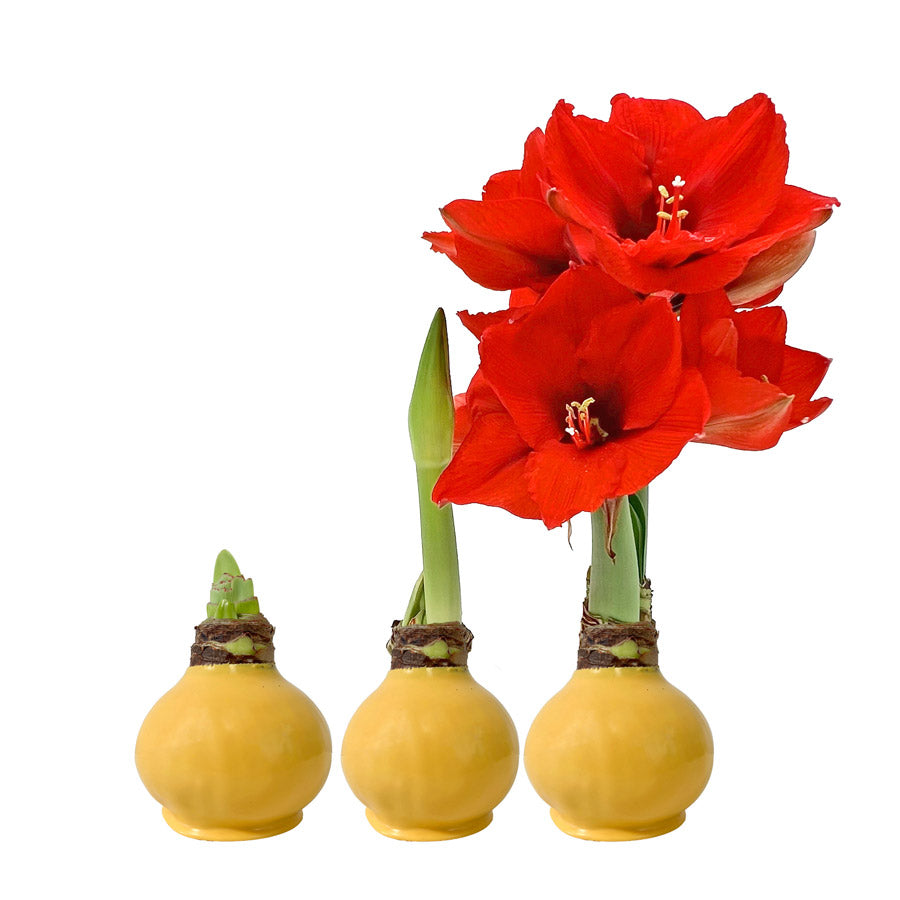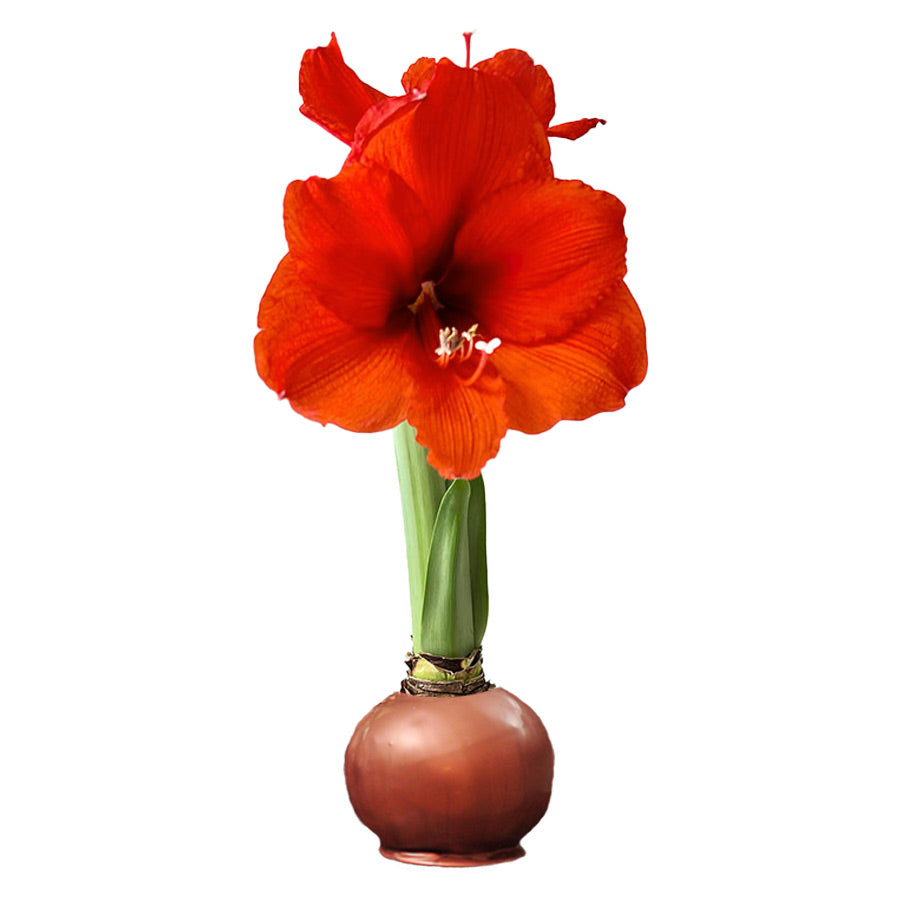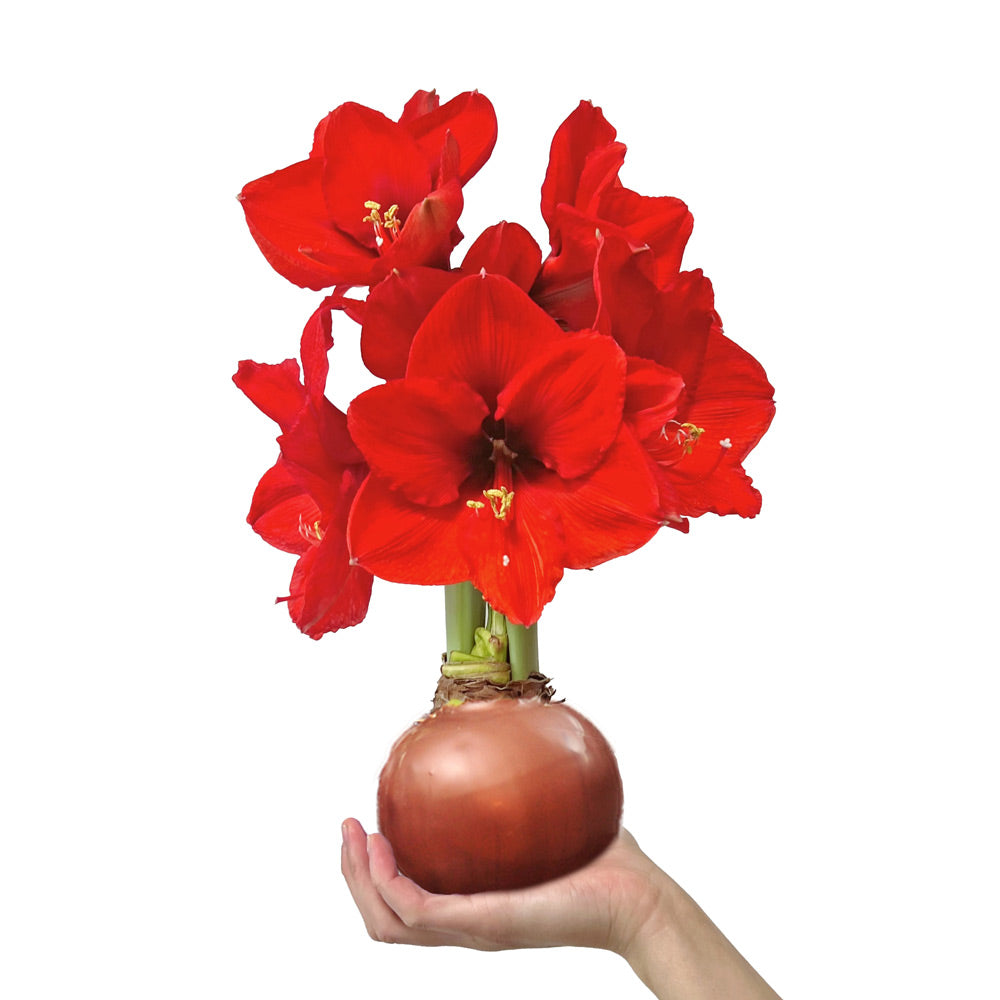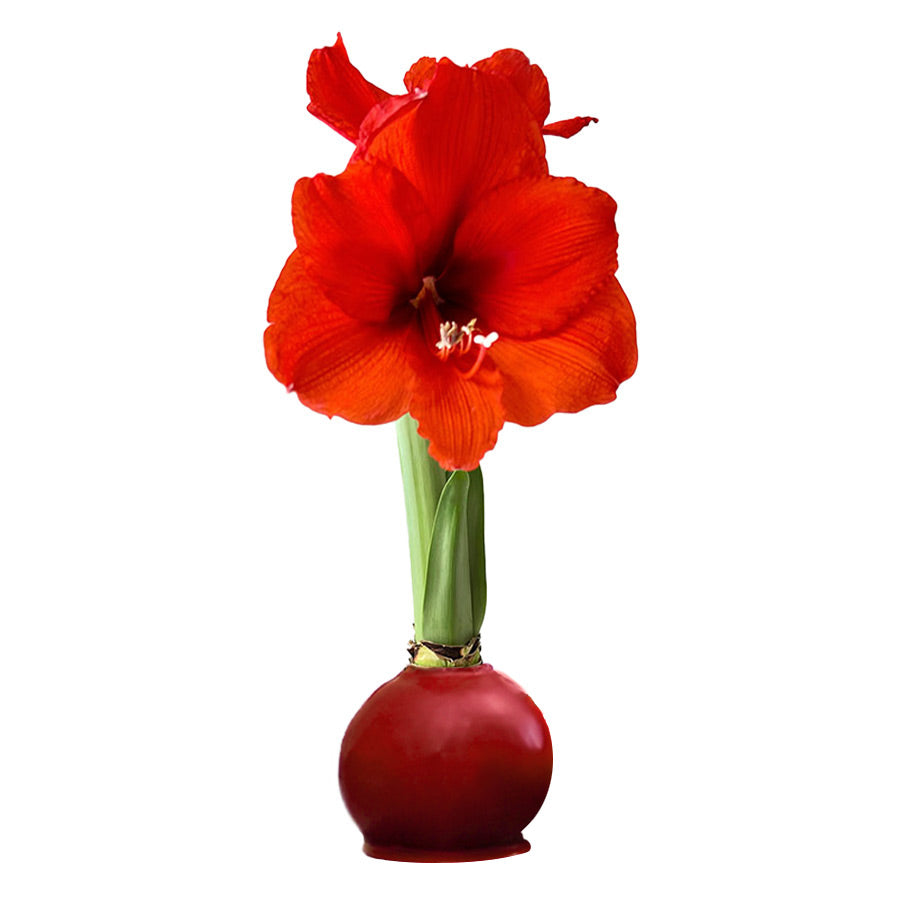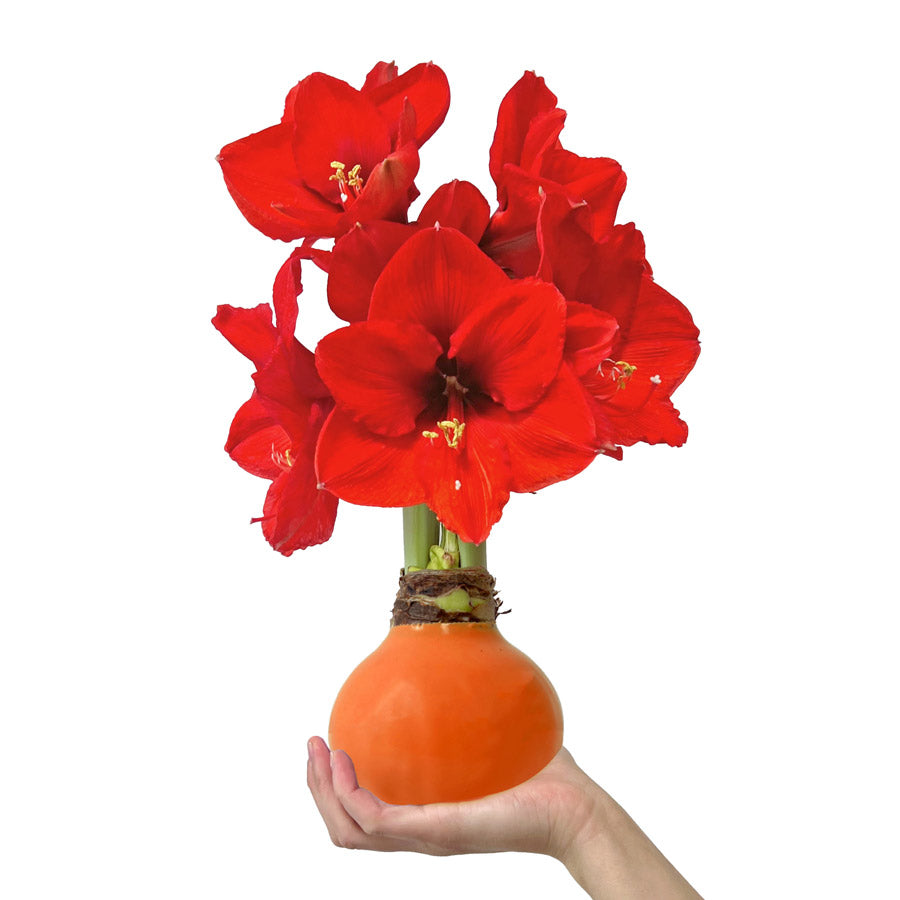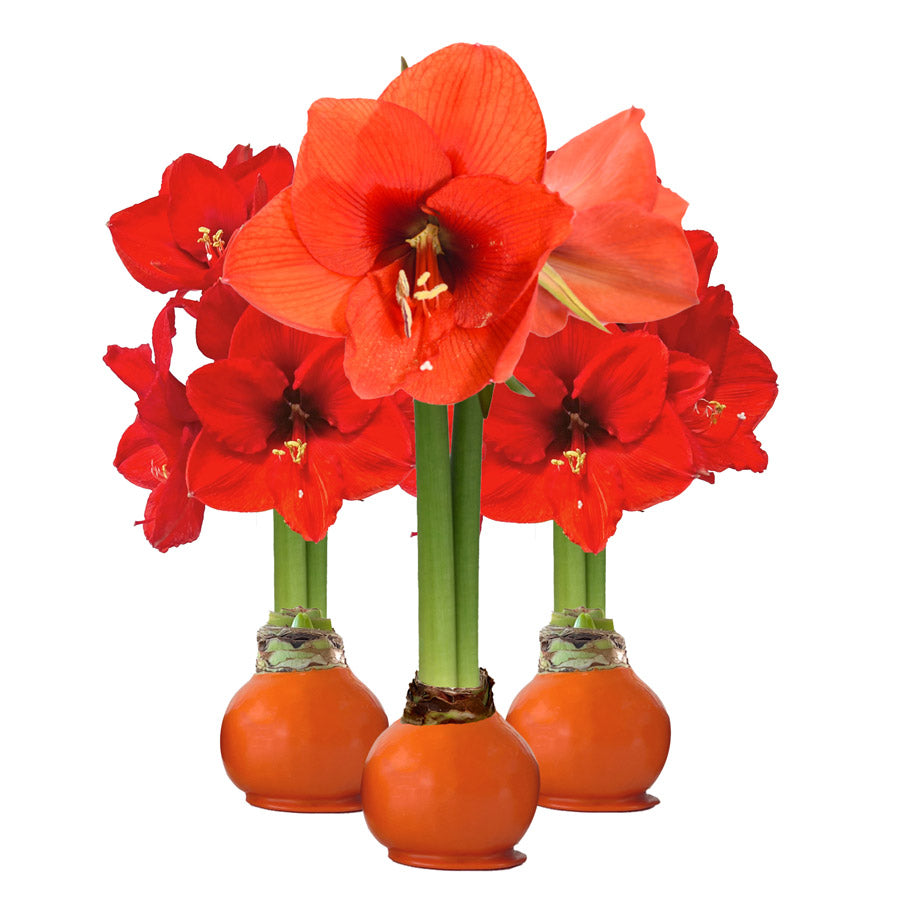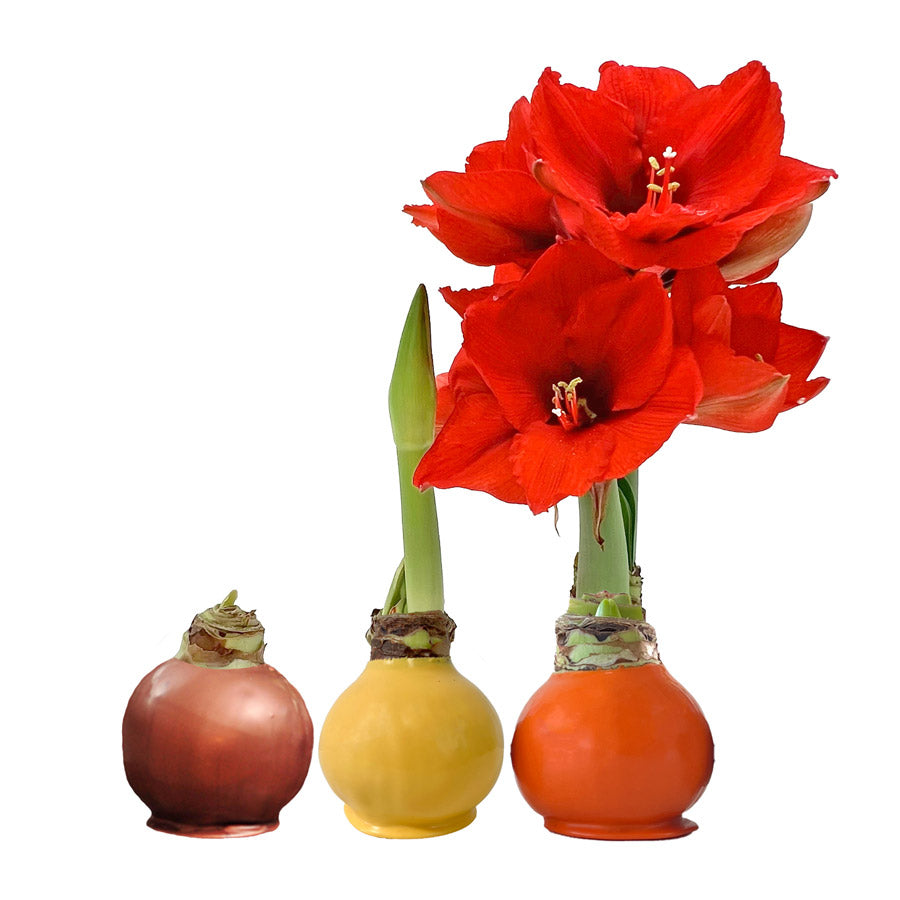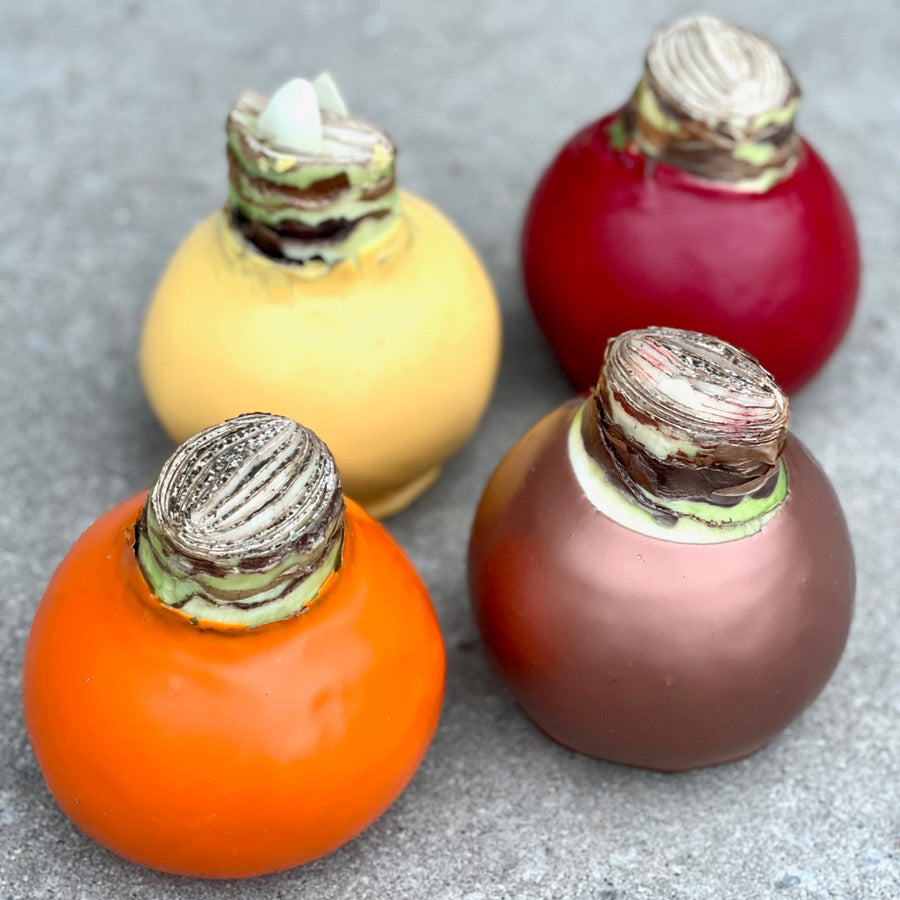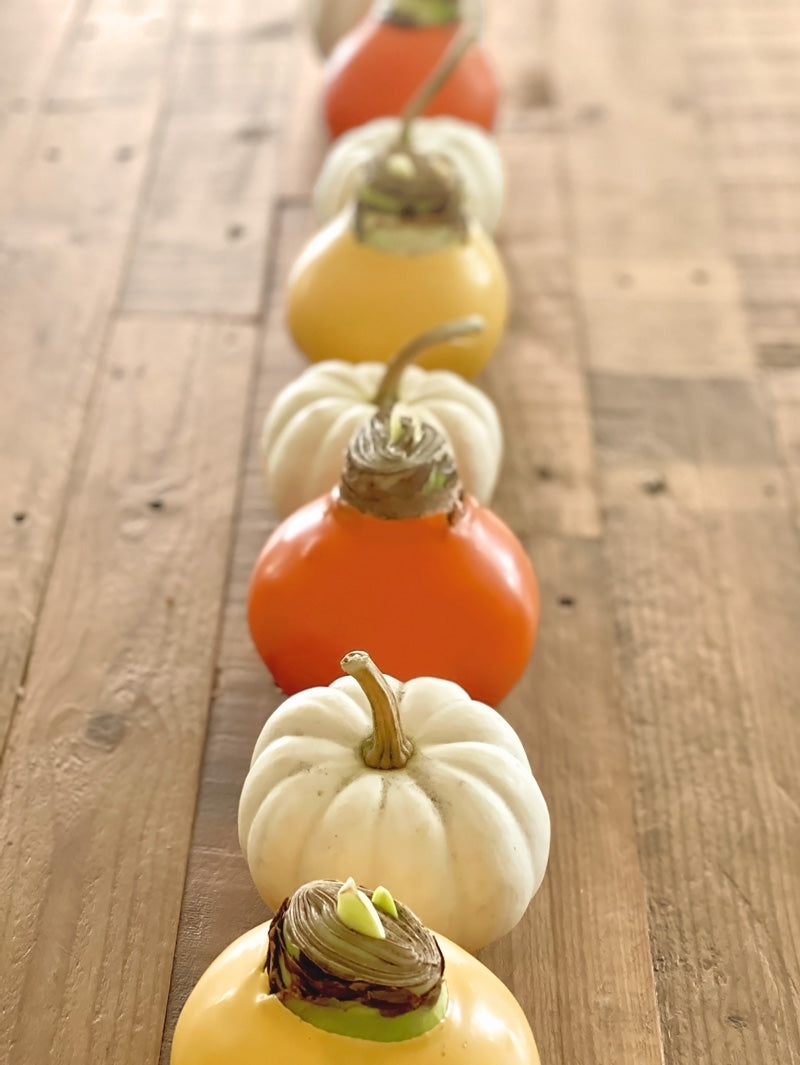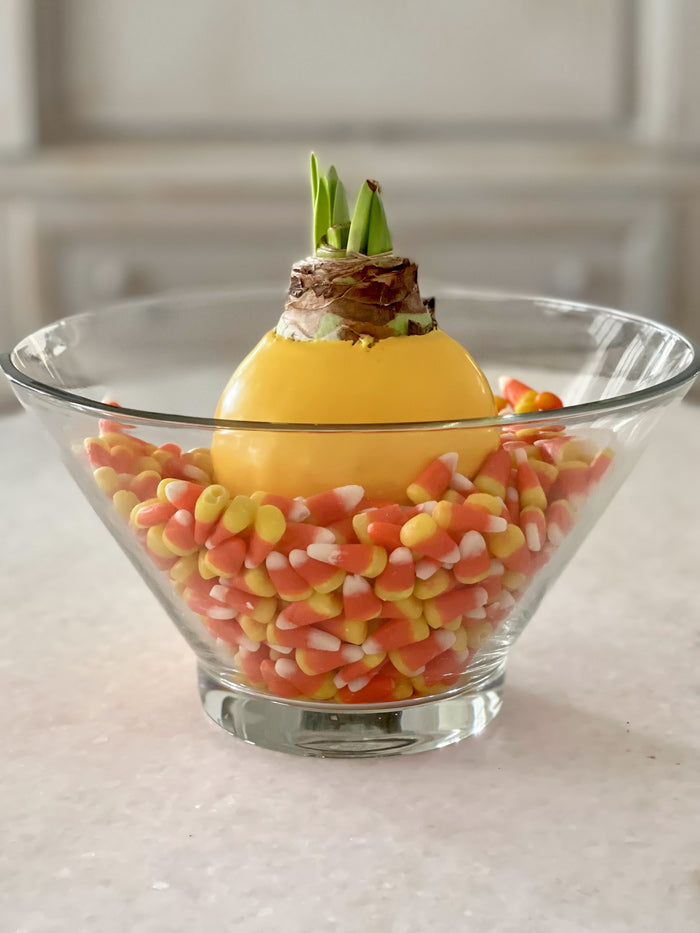 Let's get down to the
nitty-gritty
A plant that feeds + waters itself. Guaranteed to bloom, our Wax-Dipped Amaryllis Bulbs are an easy way to add some style to any space! Grown on a farm in Peru and then finished in wax in the USA, each of our Fall Waxed Amaryllis Bulbs will produce several beautiful blooms.

• Oversized + colorful

• Bloom appears in 4-6 weeks on average

• Self-contained, no water or feeding required

We guarantee that your plants will arrive healthy, happy, and ready to get growing! If your plants are not thriving upon arrival or have an issue within the first 7 days of delivery, contact Gardenuity so we can have a replacement plant sent to you. Simply email GrowPro@Gardenuity.com with a picture of your plant and your order number.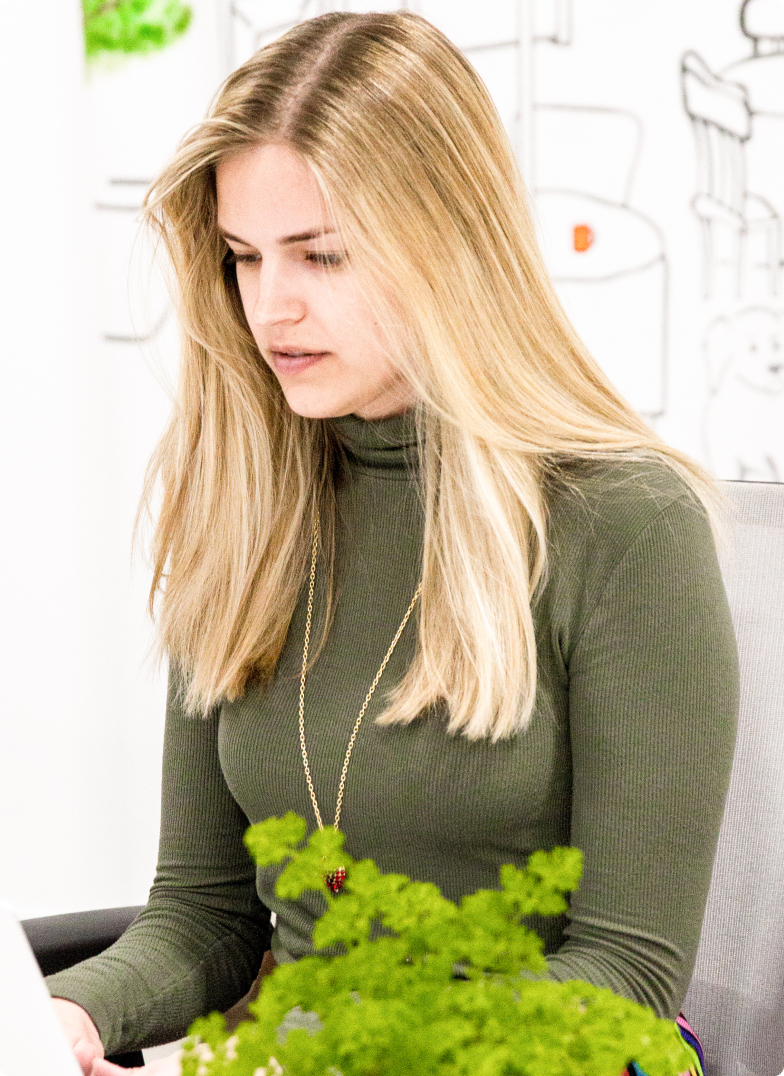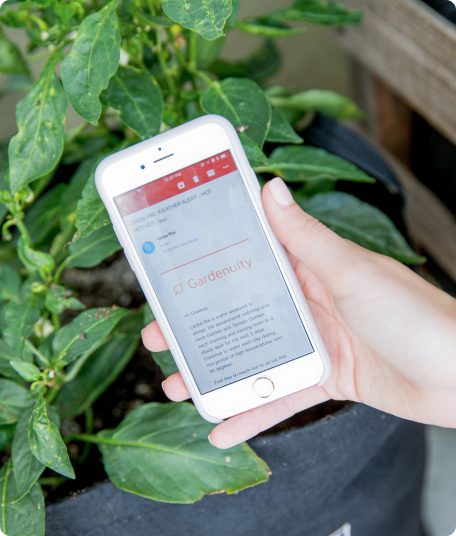 Grow Pro® Support
When you grow with Gardenuity, you have full access to Grow Pro® and the Gardenuity Community. Our team of Grow Pro experts are available to answer your questions and make your growing experience seamless.
On-Call Support from our Grow Pro Experts
Harvest Help
Weather Alerts
Watering Tips
Wellness Inspiration
Seasonal Recipes
... and more!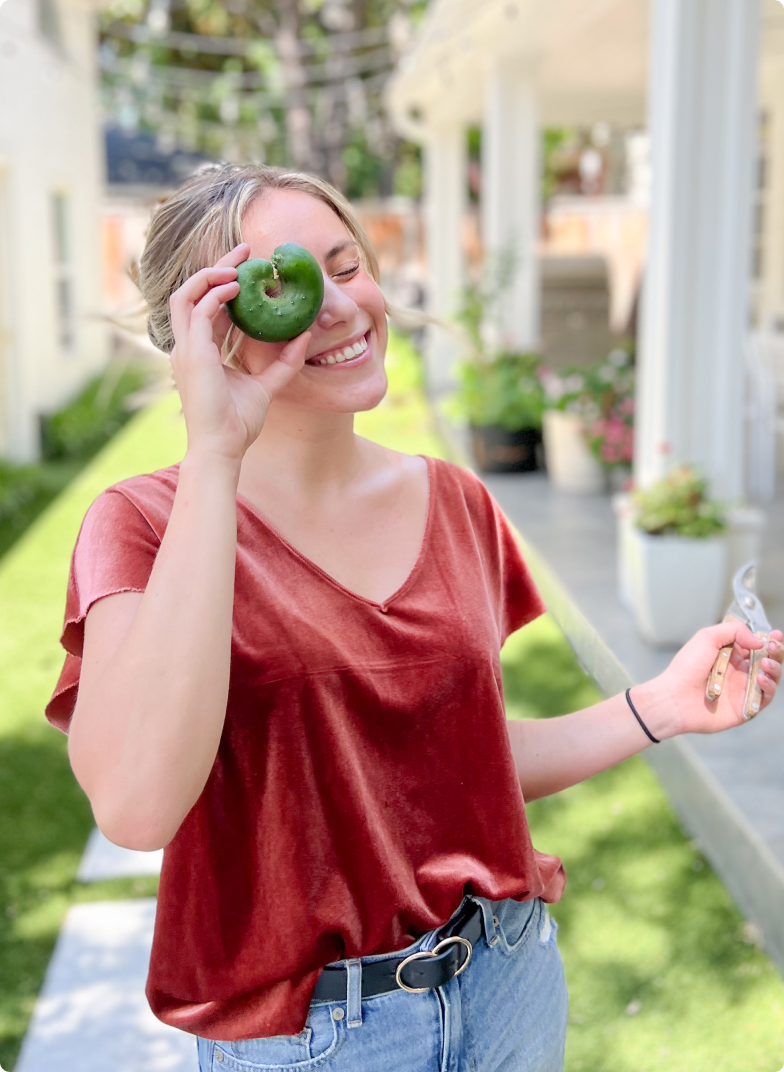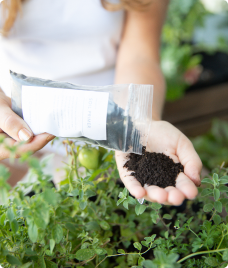 Gardenuity: the better way to grow
Garden Kit + Plant Collection matched to your geolocation
Grow Pro Experts to help you harvest results you deserve
Made Sustainably - No excess waste for you or the planet
Suitable for all ages and experience levels
Get growing, guaranteed
Join thousands of happy growers