Garden Sea Salts
Regular price
Sale price
$12.00 USD
Unit price
per
Sale
Sold out
Our Garden Sea Salts are made with pure and natural ingredients beginning with an all-natural sea salt base. Made exclusively for Gardenuity. Blended in the USA.
Cocktail Garden Sea Salt
This salt combines red pepper flakes, garlic, rosemary, and lemon-- the ideal combination for cocktails or to top your favorite vegetable, salad, or popcorn. The combination of flavors brings a sharp, tangy, and slightly spicy flavor to anything you pair it with.
1.5 oz

Ingredients:
Unrefined sea salt, garlic, rosemary, lemon peel, onion, red bell pepper, crushed red pepper
Salad Garden Sea Salt
Salt's relationship to flavor is multidimensional: it brings its own taste while enhancing the flavor of other ingredients.  The Gardenuity Salad Garden Sea Salt can heighten the experience of eating any kind of salad, snack or even sweet desert. The smokey flavor of the applewood cracked peppercorns combined with the sun-dried tomato and garlic is the ideal addition to leafy greens, crisp cucumbers, pasta, or your favorite sea food. Try toasting a piece of sourdough bread with a little EVOO and sprinkle some Salad Garden Sea Salt on top, your taste buds and everyone you share it with will thank you.  
Ingredients:
Unrefined sea salt, garlic, applewood smoked cracked peppercorn, onion, sun-dried tomato.
Taco Toppings Sea Salt
Veggie tacos, breakfast tacos, beef tacos, fish tacos, bean tacos, the list is endless. Even with the many different versions, Tacos continue to be a favorite food all over the world. The Gardenuity Taco Toppings salt can amplify and deepen the flavor of your chosen taco ingredients. The combination of garlic, chili powder, lime juice, coriander and sun-dried tomatoes with unrefined sea salt will quickly become your go-to seasoning, for every season.
Ingredients:
Unrefined sea salt, garlic, chili powder, lime juice, coriander, sun-dried tomatoes.
Share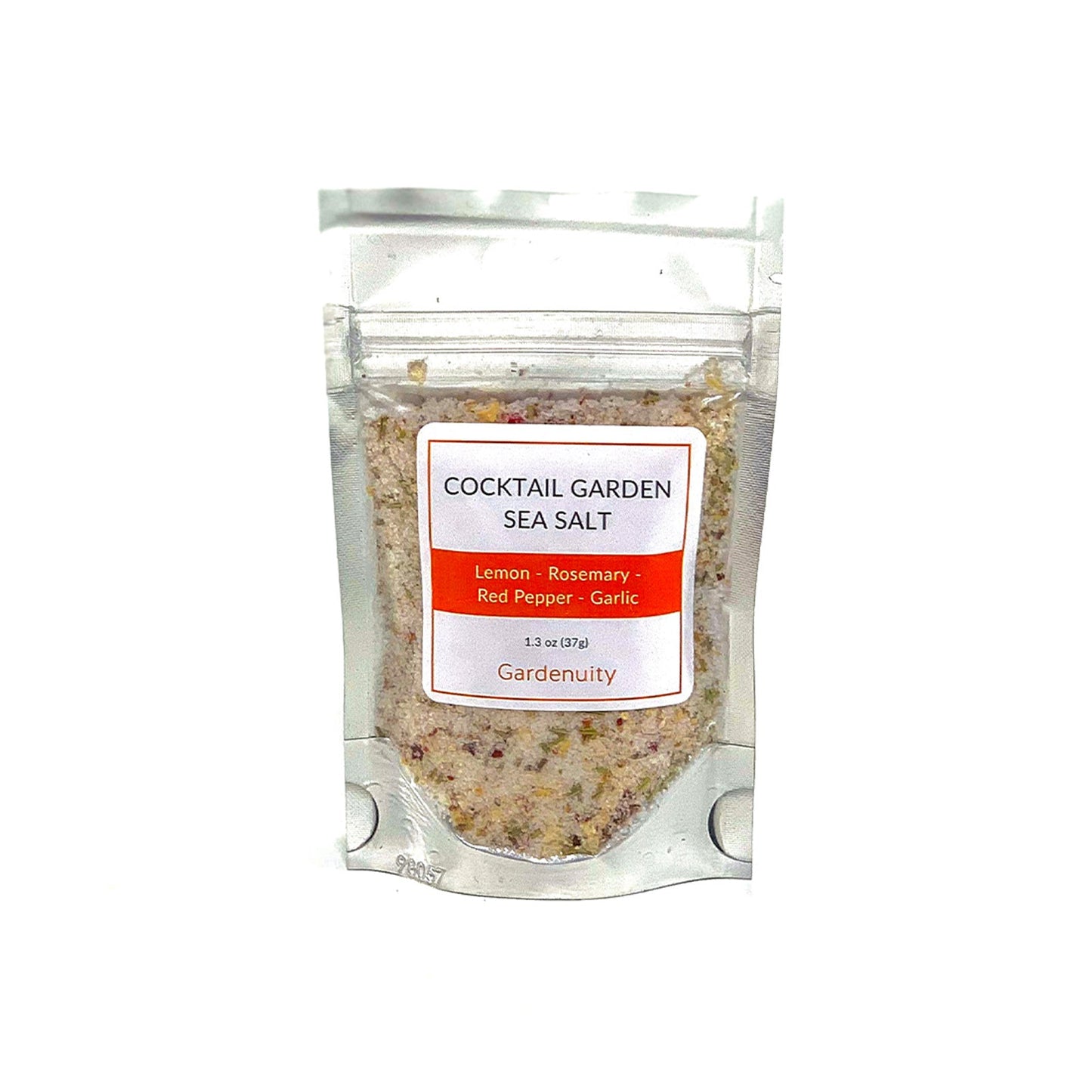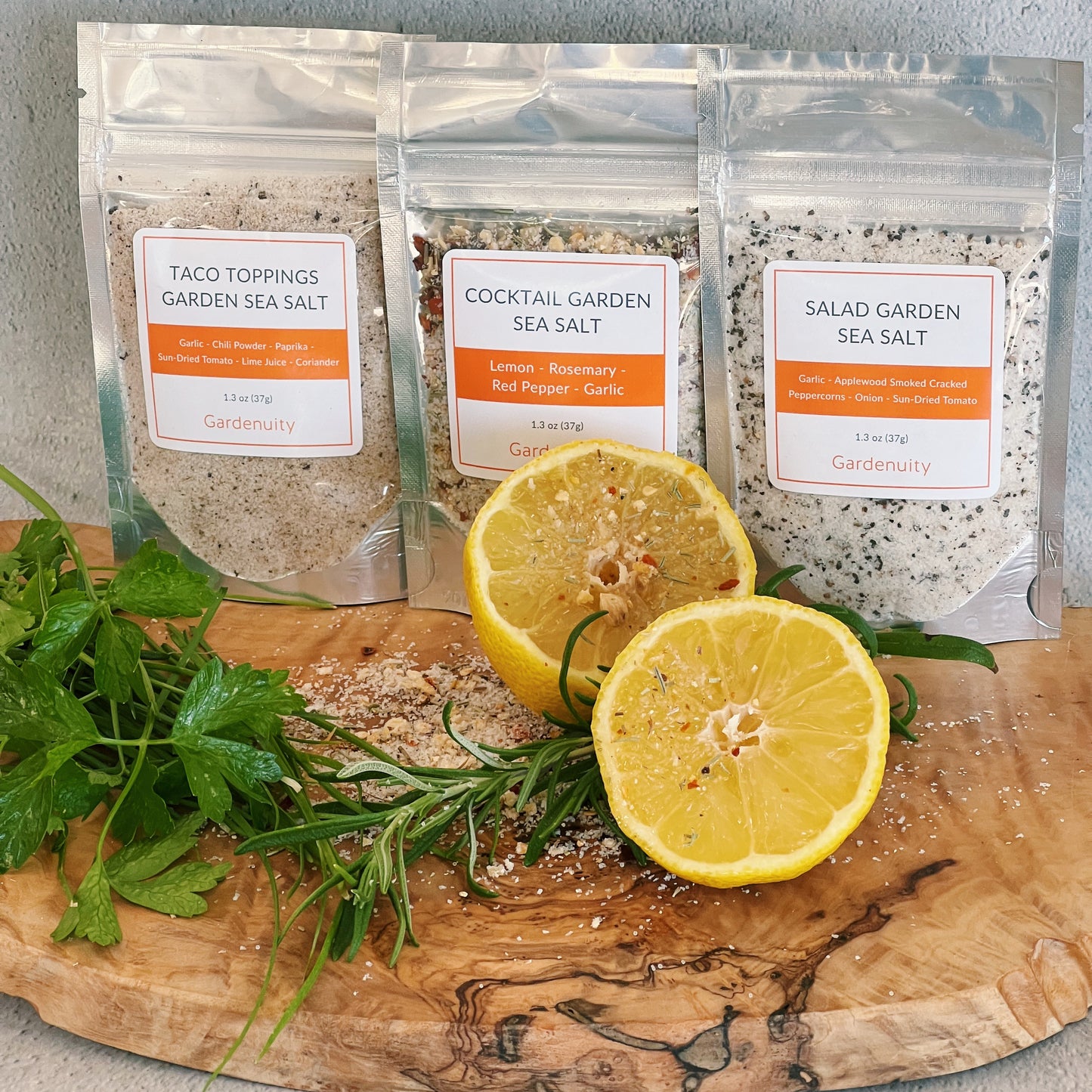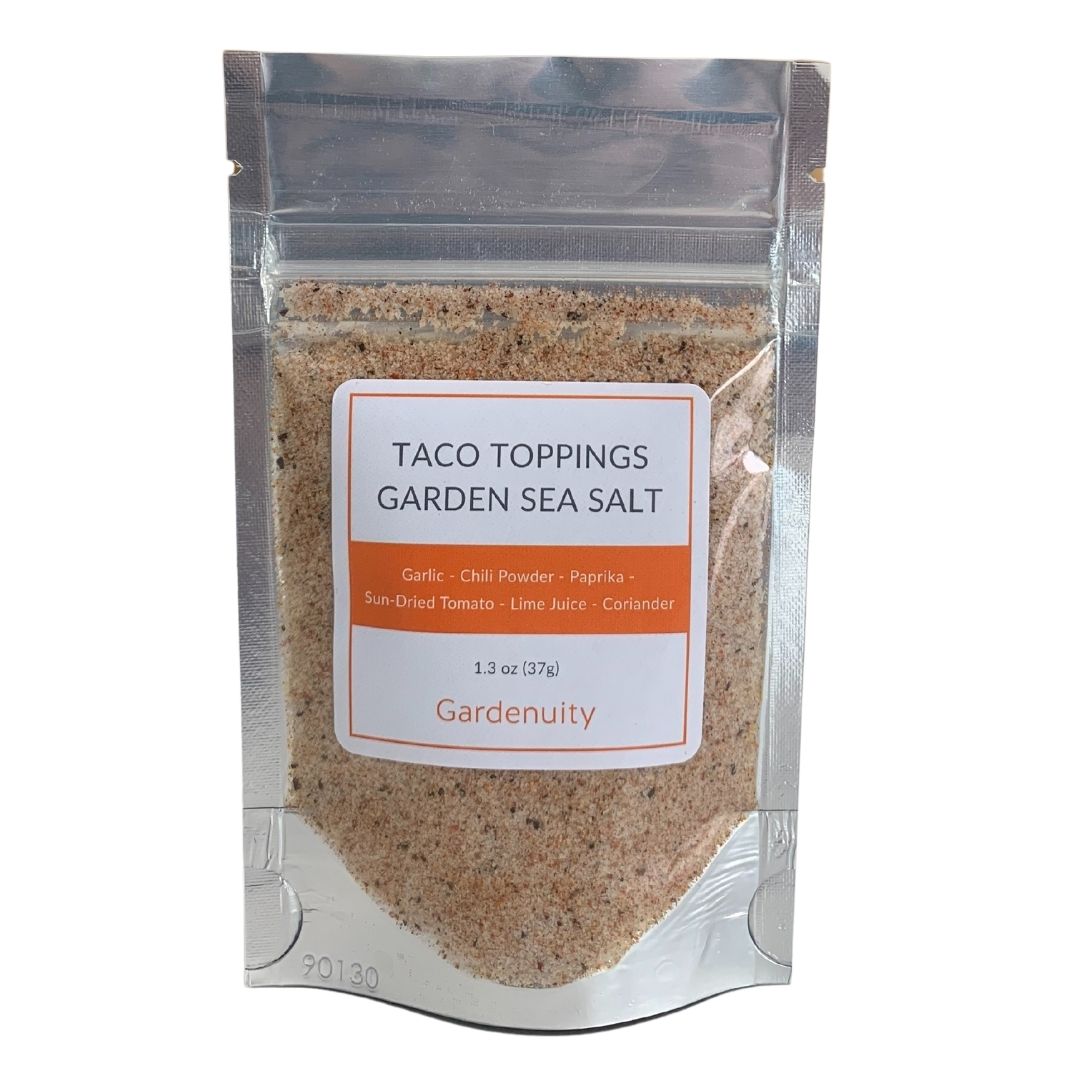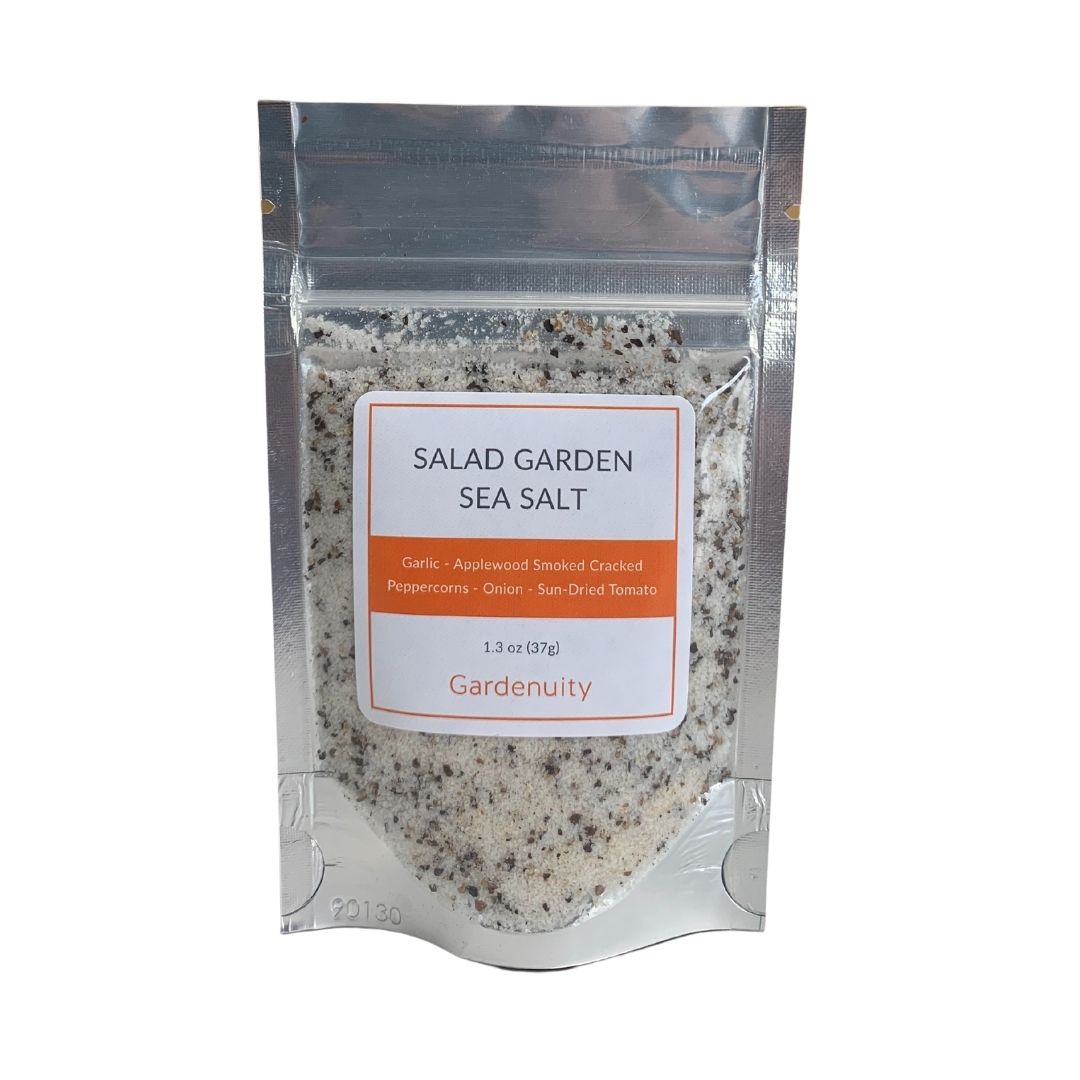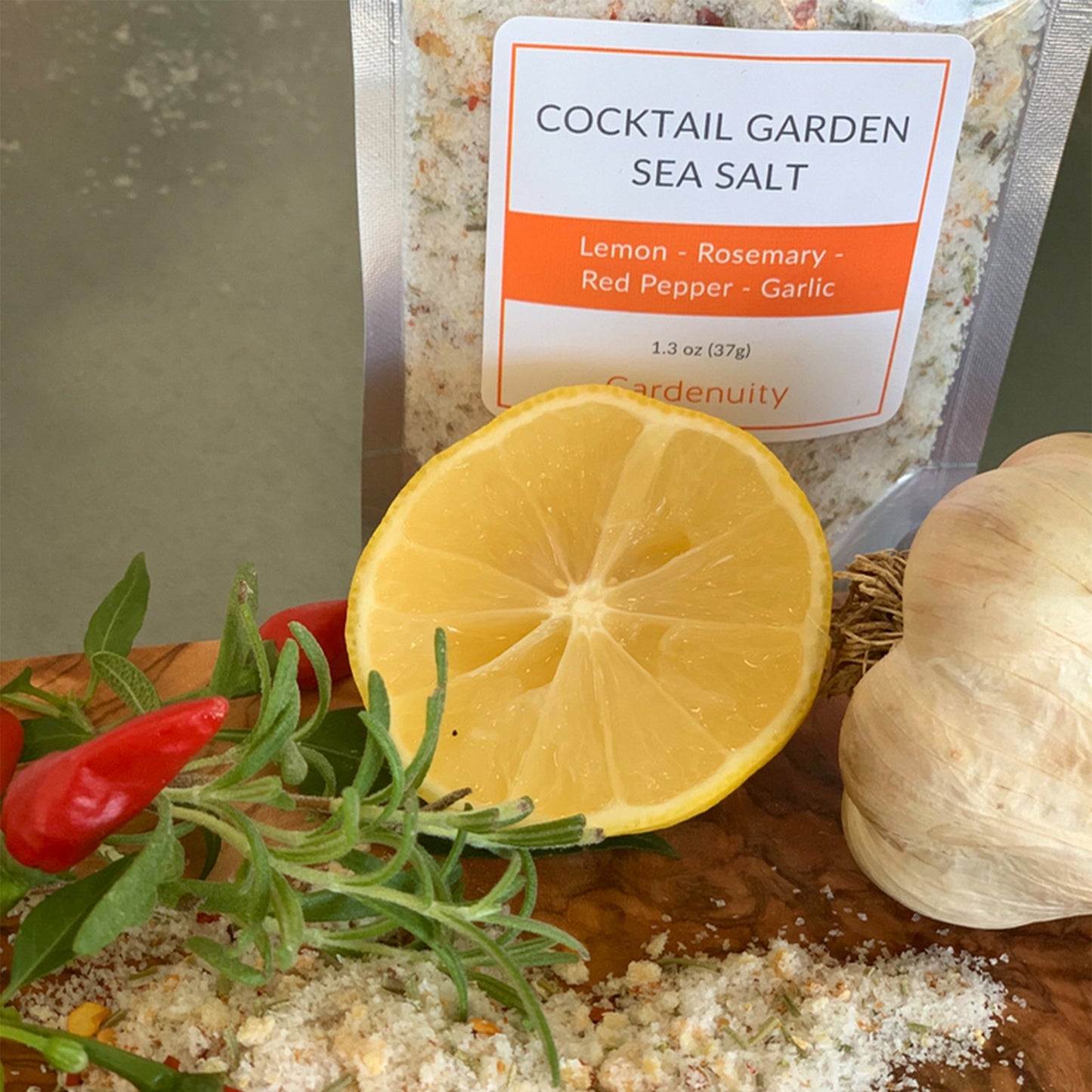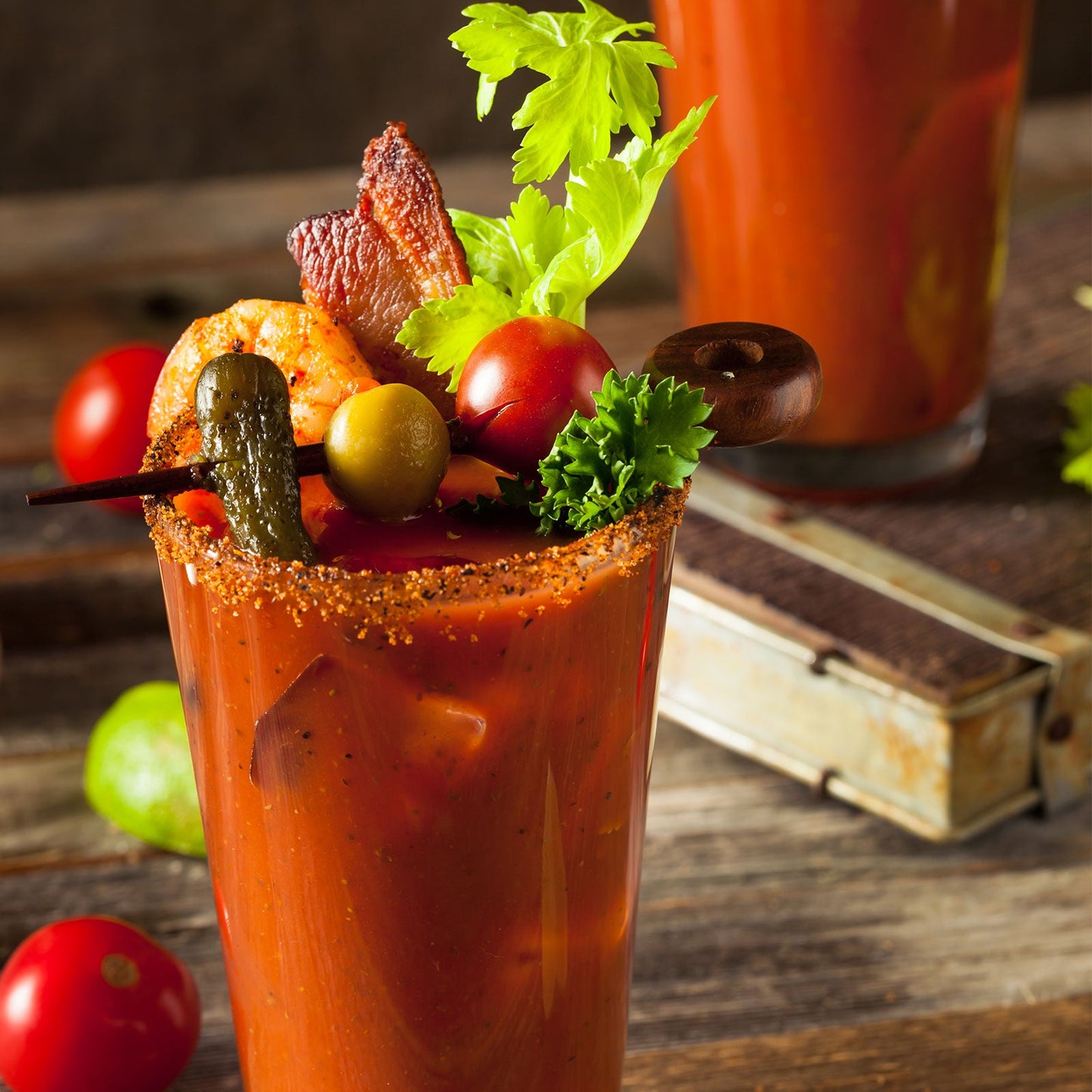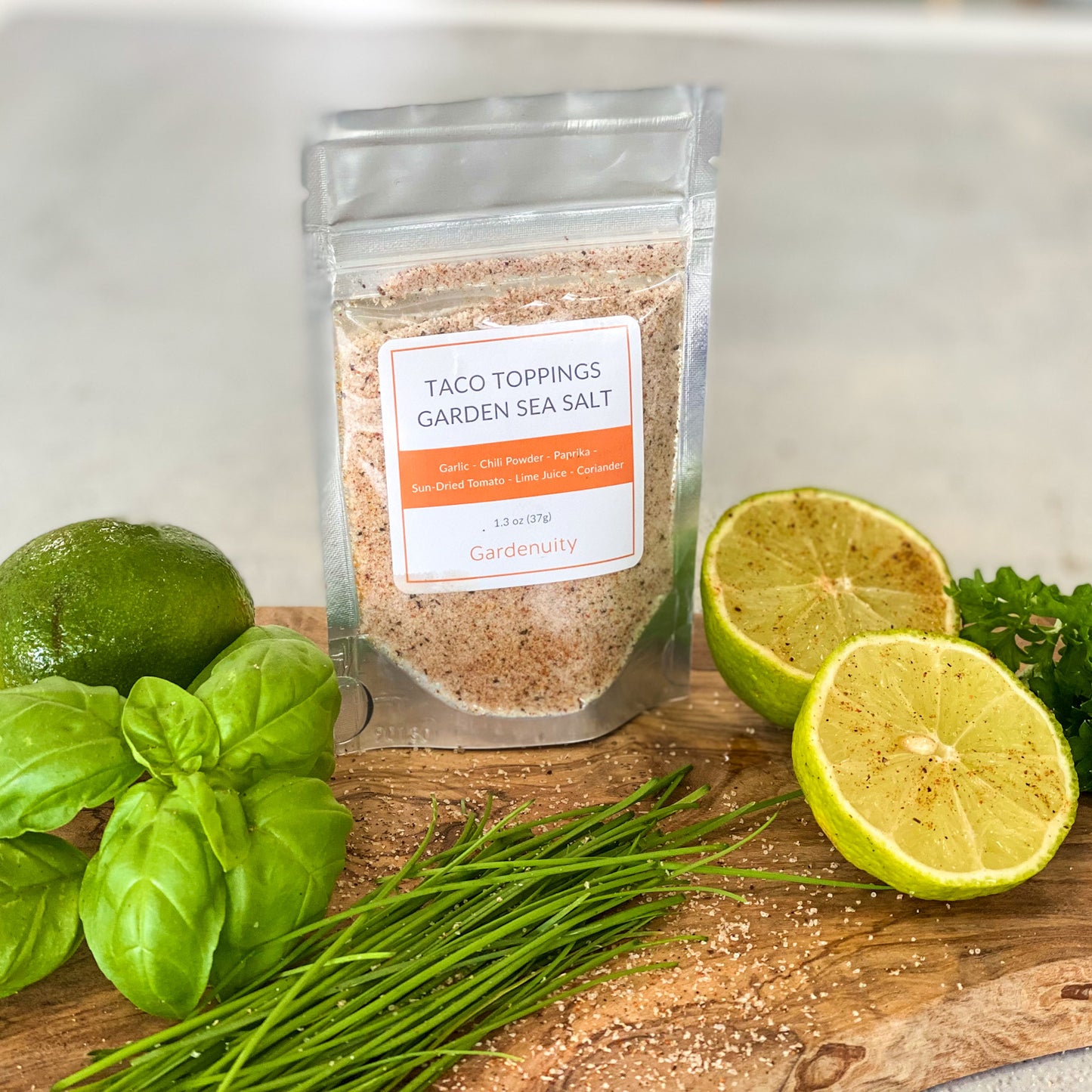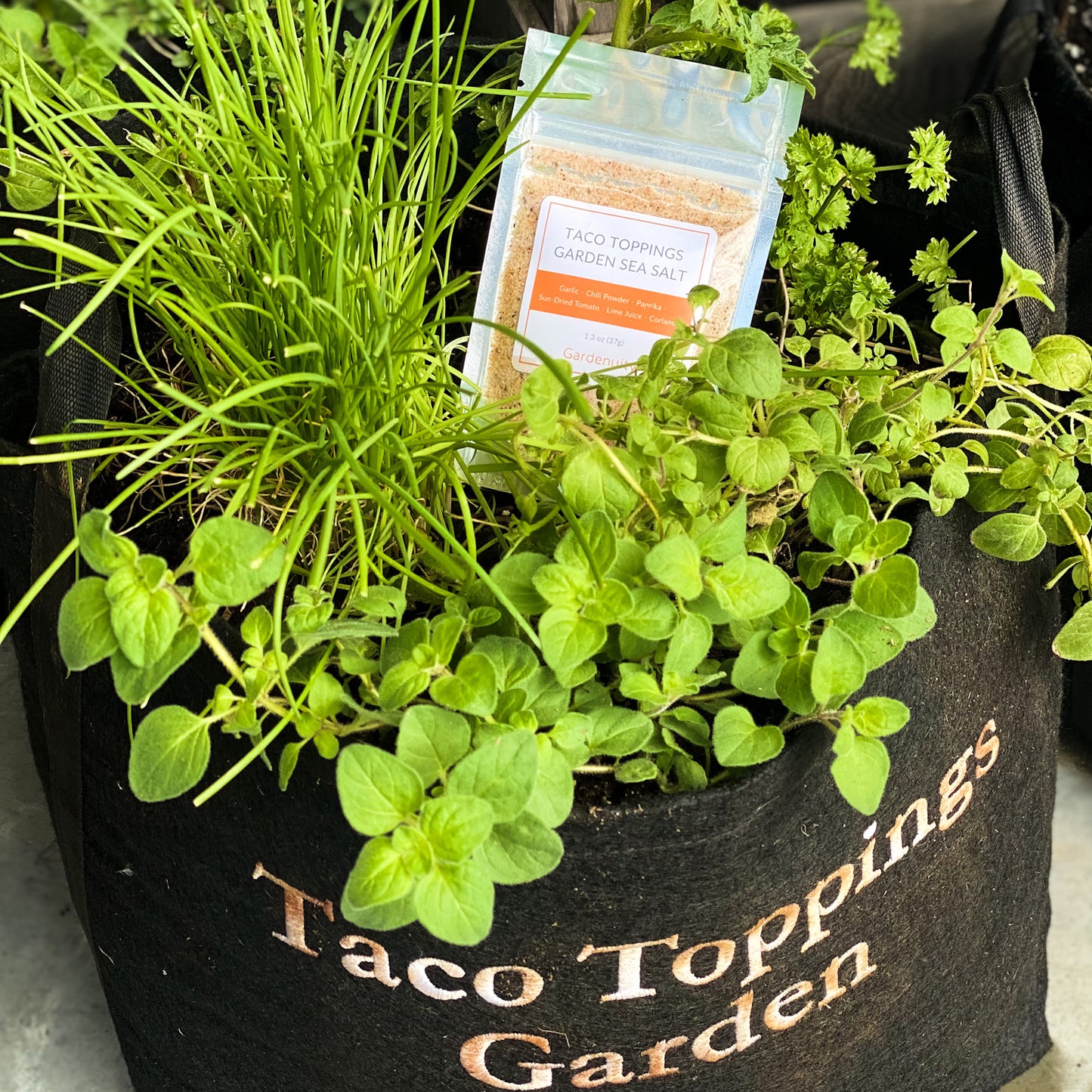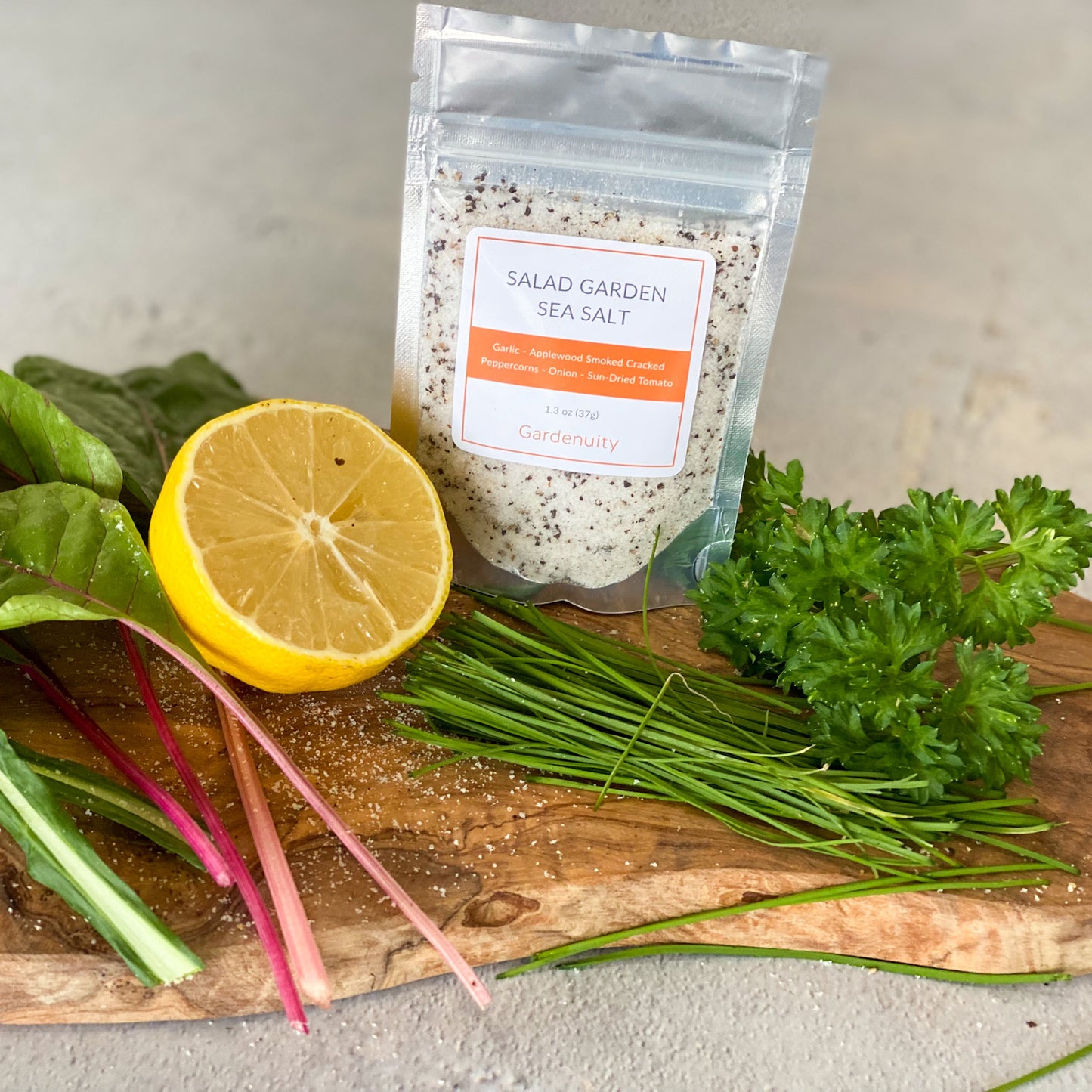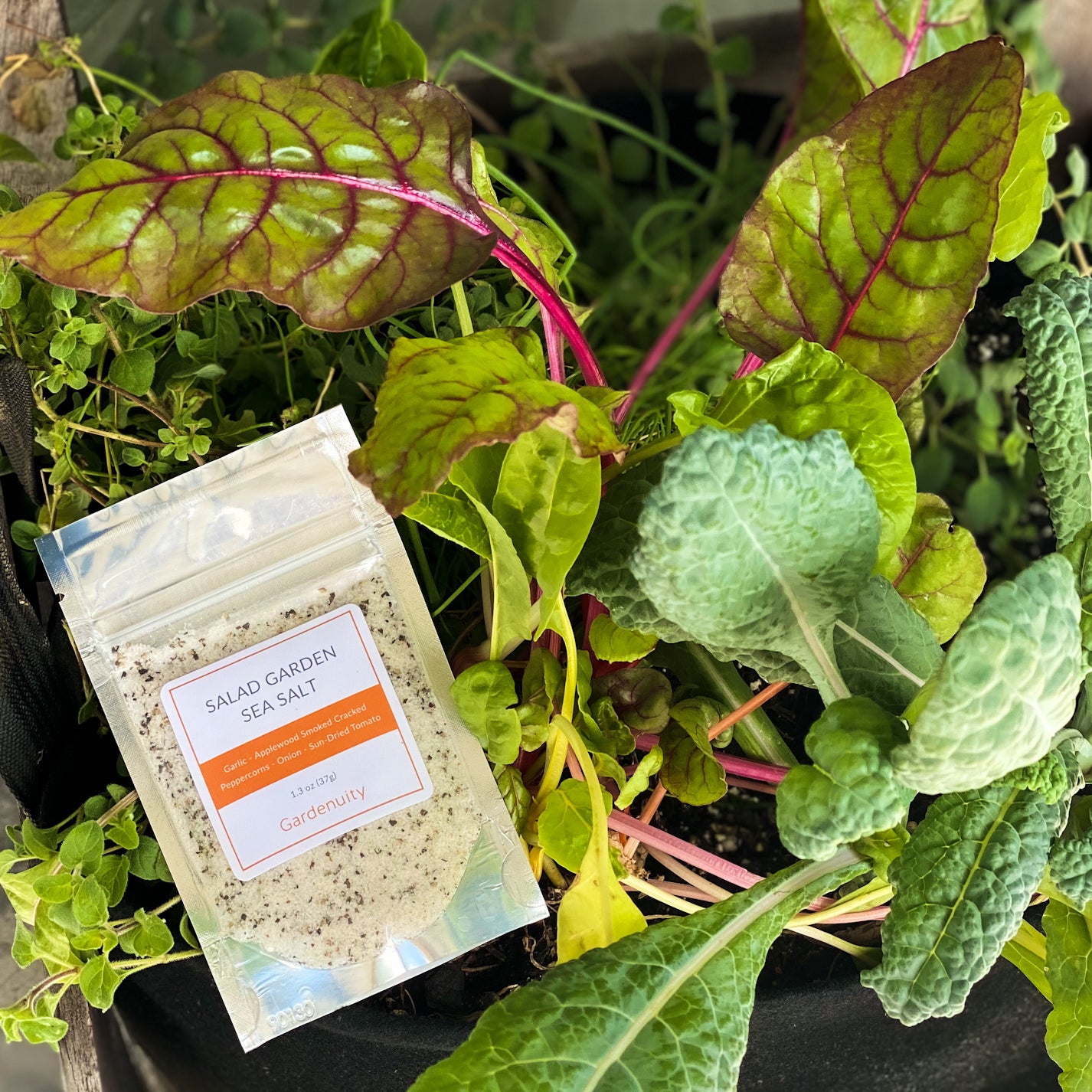 Free Shipping

Free shipping on orders over $75 per recipient address. All orders are carefully hand-packed for safe travel.

Get Growing Guarantee

We guarantee your plants will arrive happy and ready to grow! If they don't, we will replace them for free.