Giftable Super Hero Garden
Regular price
Sale price
$78.00 USD
Unit price
per
Sale
Sold out
Inspire the person that inspires you with the gift of growing! Gardenuity is a modern way to experience the joys of gardening and the "I grew that" moment. When you gift a Gardenuity garden, your gift recipient will receive the complete garden kit, including a Match code for their fully rooted plant collection. When they are ready to get growing, they simply email GrowPro@gardenuity.com, and their plants will be matched to them and sent from one of our farm partners.

FREE SHIPPING! Both the plant collection and customized garden kit will ship directly to you or can be sent as a gift.
When you give a Gardenuity Garden, you are giving the gift an unforgettable experience – the joy of growing and harvesting fresh flavors from their very own patio garden. Your gift recipient will love the Gardenuity garden for lots of reasons.
Easy to get started + doesn't require any experience!
Includes insightful guidance from our Grow Pro team to ensure your gift recipient is matched to the perfect plants for where they live
Your gift recipient can choose when they are ready to get growing; they can work directly with a Grow Pro on their plant collection specifics and can choose the timing of their plant delivery.
Super Heroes are all around us, and one thing they have in common is they don't wait for something to happen to make a difference. They never give up, they go out of their way to help others, and they have strength to tackle any challenge. One thing we know for sure: to be a Super Hero you need to have lots of super powers, and to be super strong you need to eat your greens.
If your recipient has a location outside that receives 4+ hours of daily sun, their garden is positioned for lush growth. The Super Hero Garden comes with everything needed for a healthy garden. We are all about gardening success, and a square foot, mobile garden is a great way to get started!
The Super Hero Garden includes:
Portable & reusable 5 gallon grow bag embroidered with Super Hero Garden
4-6 Fully Rooted plants matched to your recipients location and season
Custom Foundation Compost (1 gallon)
Coir (expands to 3-4 gallons of total growing media)
Soil Primer
Micro Nutrients
pH Toner
30-day & 60-day feeding
Seasonal Grow Pro Membership
About Grow Pro:
All of our garden kits include a season of Grow Pro membership. Grow Pro offers a world of benefits designed to make your gardening experience better. You will receive weather alerts to tell you if you need to move your garden inside and interesting ways to enjoy your fresh harvest- recipes, harvesting tips and more.
Garden Weather Alerts
Harvest Guidance
On-Call Support from a Grow Pro expert
Seasonal Recipes
Watering tips
Wellness Advice
Share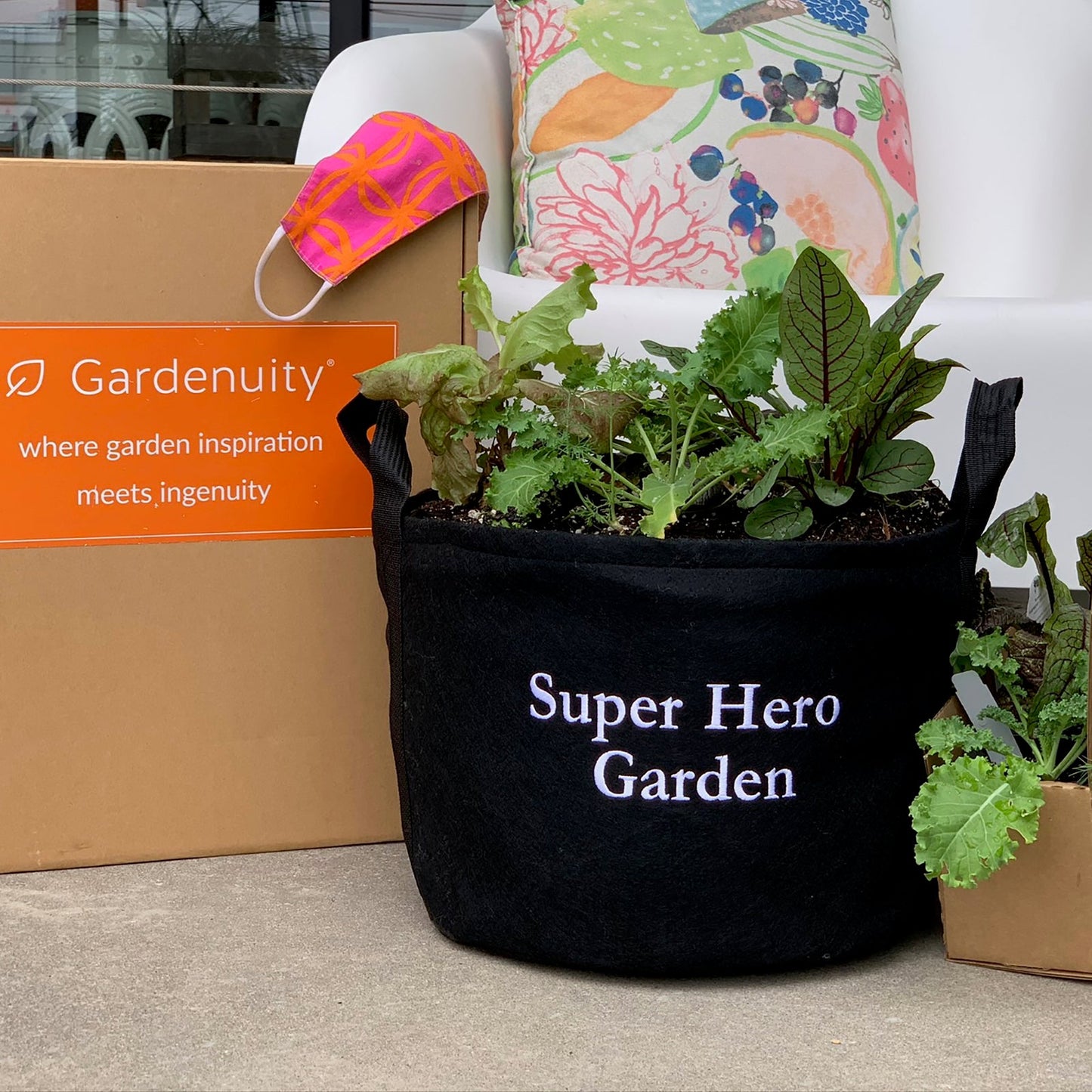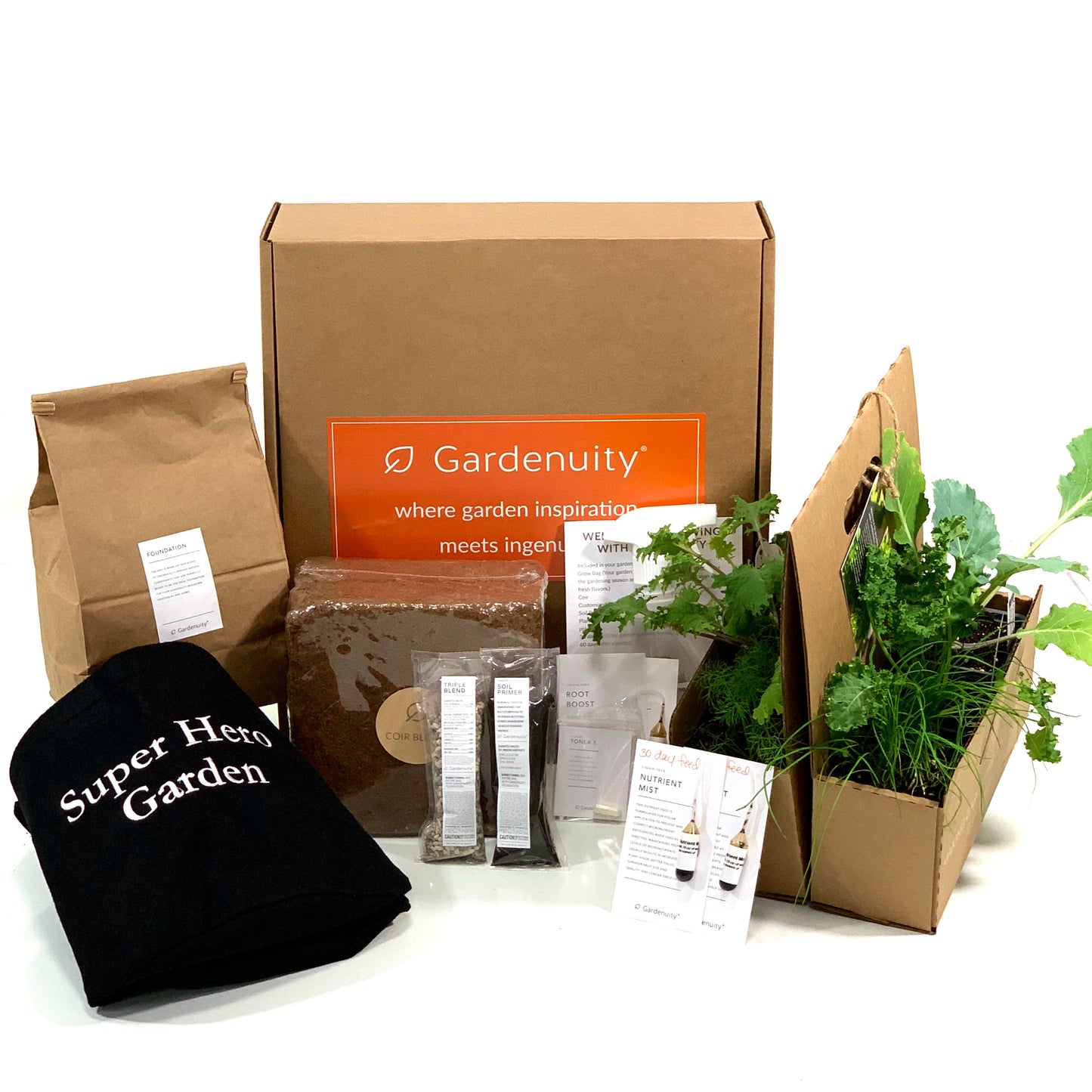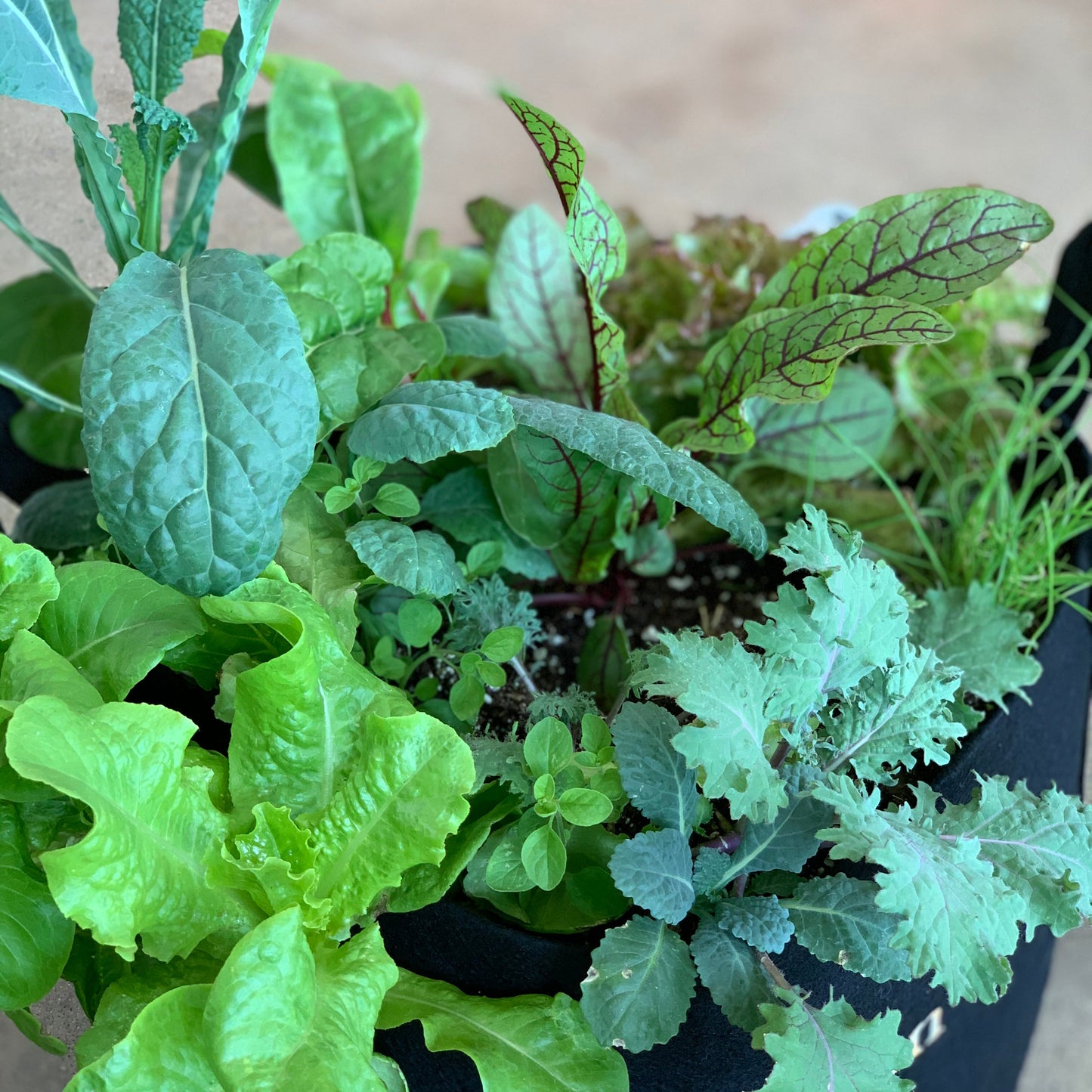 Free Shipping

Free shipping on orders over $75 per recipient address. All orders are carefully hand-packed for safe travel.

Get Growing Guarantee

We guarantee your plants will arrive happy and ready to grow! If they don't, we will replace them for free.