Dink & Drink Garden Kit
with seasonal herbs
The perfect garden for any pickler, our Dink & Drink Garden serves up fresh flavor to add to any cocktail, mocktail, or even water! Take this portable container garden with you from the patio to Pickledome. With seasonal herbs and a signature cocktail recipe card, the Dink & Drink Garden will bring the pre-gaming and post-gaming fun to every Pickleball match! 
Comes with our Dirty Dink Cocktail recipe card
Includes 4 fully-rooted seasonal herbs
Enjoy your first harvest in 10-14 days!
*Plants may vary from the images based on freshness & seasonal availability.
SIZE

1 sq ft, ideal for any outdoor space!

MATERIAL

3 Gallon Stitched Grow Bag with Handles – Portable + Reusable!

PLANTS

4-5 Fully Rooted Seasonal Herbs matched to your location + current season*

THE KIT

Grow Bag, Coir, Custom Foundation, Mister Spray Bottle, Plant Nutrients matched to your plants' needs, Cocktail Recipe Card

GROW PRO

Weather alerts, plant guides, feeding reminders, harvest help, seasonal recipes, on-call support, and more
View full details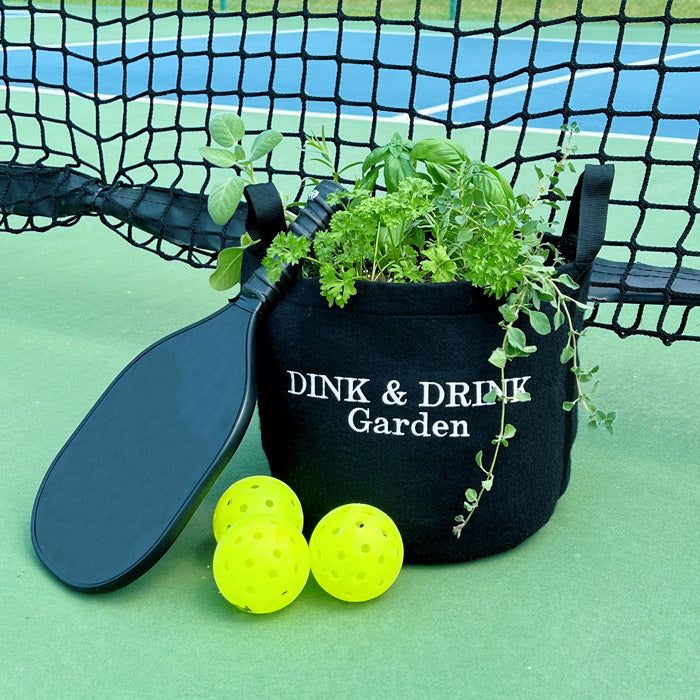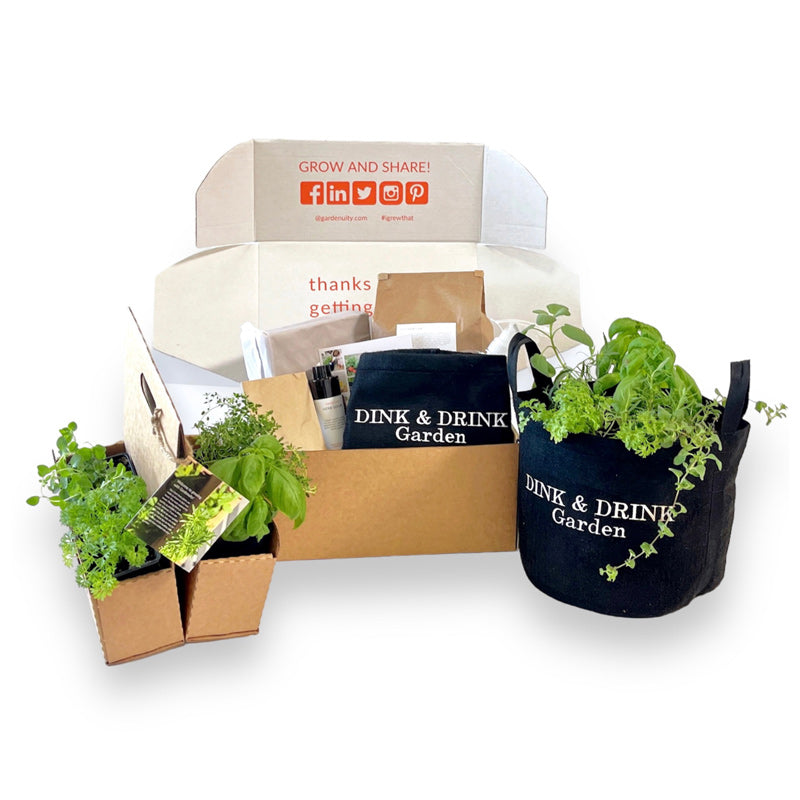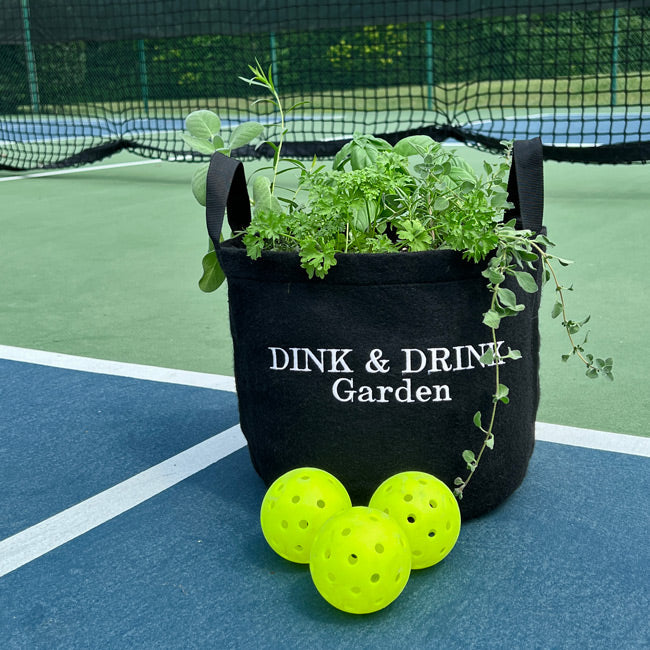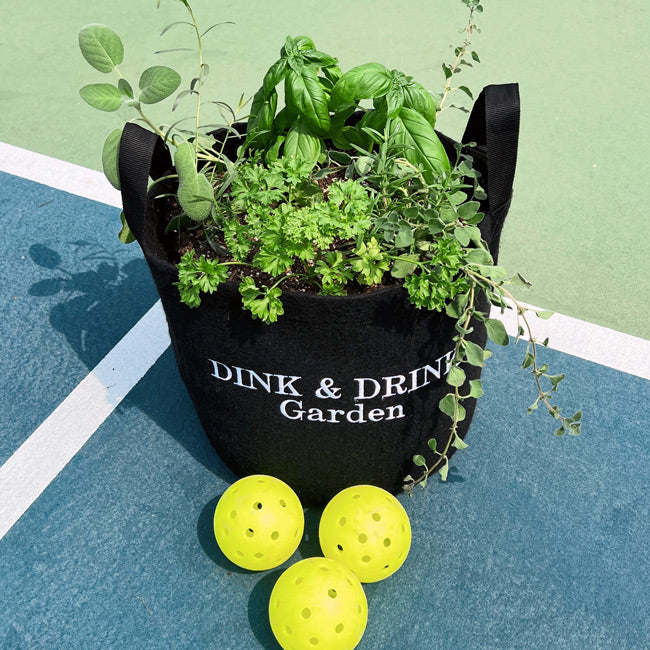 How it works
Take the Quiz to discover gardens matched to you and choose your favorite

Hand-packed with care and delivered directly to your door

Set up your container garden in 30-40 minutes

Enjoy a season full of harvests and Grow Pro perks!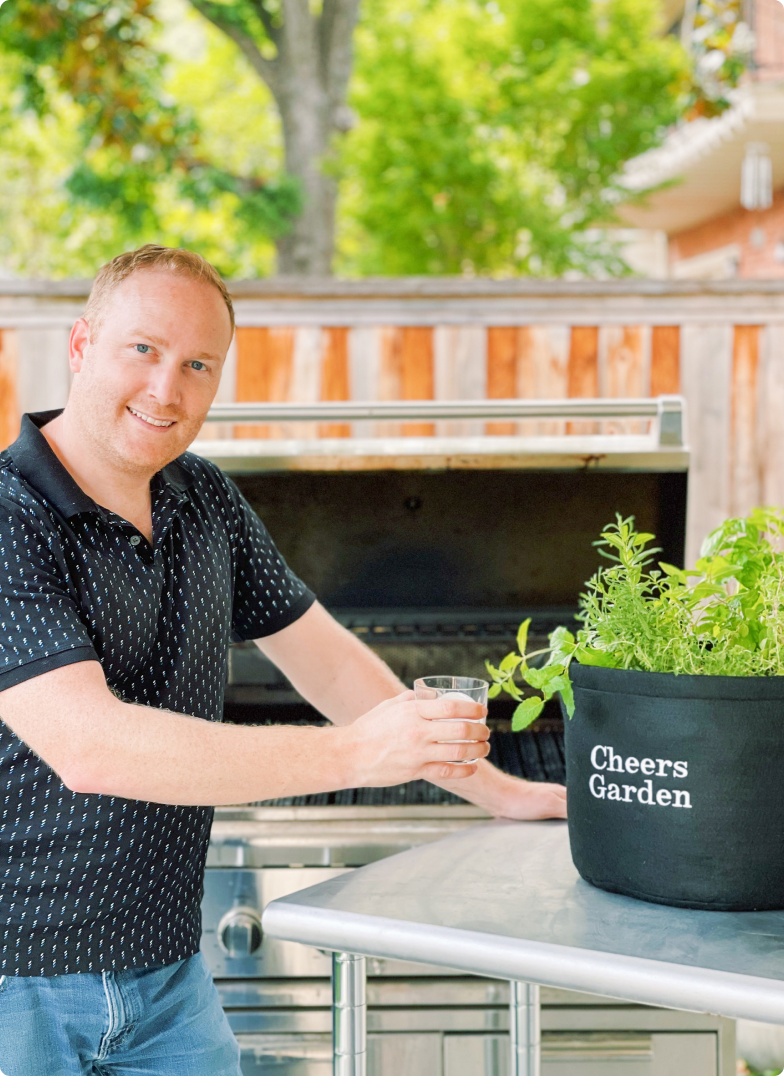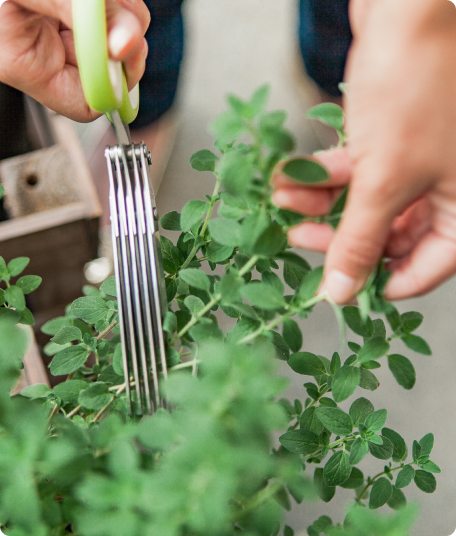 Get matched with the perfect plants just for you
Gardenuity's Match® Technology
Our Match® Technology customizes each garden to your location so you and your plants will have the perfect growing experience. We match you with a collection of plants based on the current season, your forecasted weather, the plants' needs, and the garden's location. Our patent-pending Match Technology takes the guesswork out of growing, so each experience grows success.
Let's get down to the
nitty-gritty
The Dink & Drink Garden Kit comes with everything you need to start your own garden, plus a signature cocktail recipe card! This outdoor garden can easily be moved indoors for special occasions or to protect it from harsh weather.

Our reusable grow bags have handles, making the garden easy to move around (i.e. to the court).
Each garden includes a collection of fully rooted seasonal herb plants matched to you.
Enjoy your first harvest 10-14 days after planting!

The Dink & Drink Garden Kit is shipped with everything needed to have a successful growing season (and post-match win celebration). It also comes with our new signature Dirty Dink cocktail recipe!

The garden kit will include:

3 Gallon Portable Grow Bag (with handles!) made of breathable microfiber fabric that will help keep your plants' roots healthy and happy. Your plants will grow the entire season in the grow bag. (You can reuse the grow bag for next season, too!)

4 Fully Rooted Seasonal Herbs – This collection of plants is matched to the season, your location, and to each other. These fully rooted plants are sourced from one of our family-owned farm partners and come with the Gardenuity Get Growing Guarantee.

Foundation – The Gardenuity Foundation is custom blended seasonal compost, full of nutrients for your plants to thrive.

Coir – Compressed coconut husks that when hydrated will expand and become part of your garden's planting media.

Primer – A proprietary blend of nutrients designed as the chief dietary supplement to support the growth of soil microbes.

Gardenuity's Herb Serum – A proprietary blended plant nutrient and soil amendment that will help your plants grow a stronger and healthier root system. Derived from seaweed and humate, the Herb Serum will aid in bringing balance through naturally derived and plant friendly microbes.

Once your plants arrive, remove them from the box and check the soil. If they are dry to the touch, place them in a shallow dish of water and let them soak up the water they need. Then place them in a sunny spot until you are ready to plant them in the grow bag.

Setting up your garden is simple and generally takes 30 minutes from start to finish. Printed instruction cards are included in each kit, or you can follow along with the provided video tutorial.

LIGHT: Your Dink & Drink Garden will need 4-6 hours of sunlight per day.

When temperatures are over 90 degrees, we encourage you to move your garden into a shady spot. If the temperatures are forecasted to dip below 36 degrees, you may want to move your garden inside and away from the cold.

WATER: Water your garden 4-5 times per week. Checking on your garden every morning is encouraged!

FEEDING: Once per week, use your Gardenuity Herb Serum and misting bottle to feed + nourish your plants.

HARVESTING: You can begin harvesting 10-14 days after planting. (Full harvesting guidelines will be sent to you as part of your Grow Pro® experience.)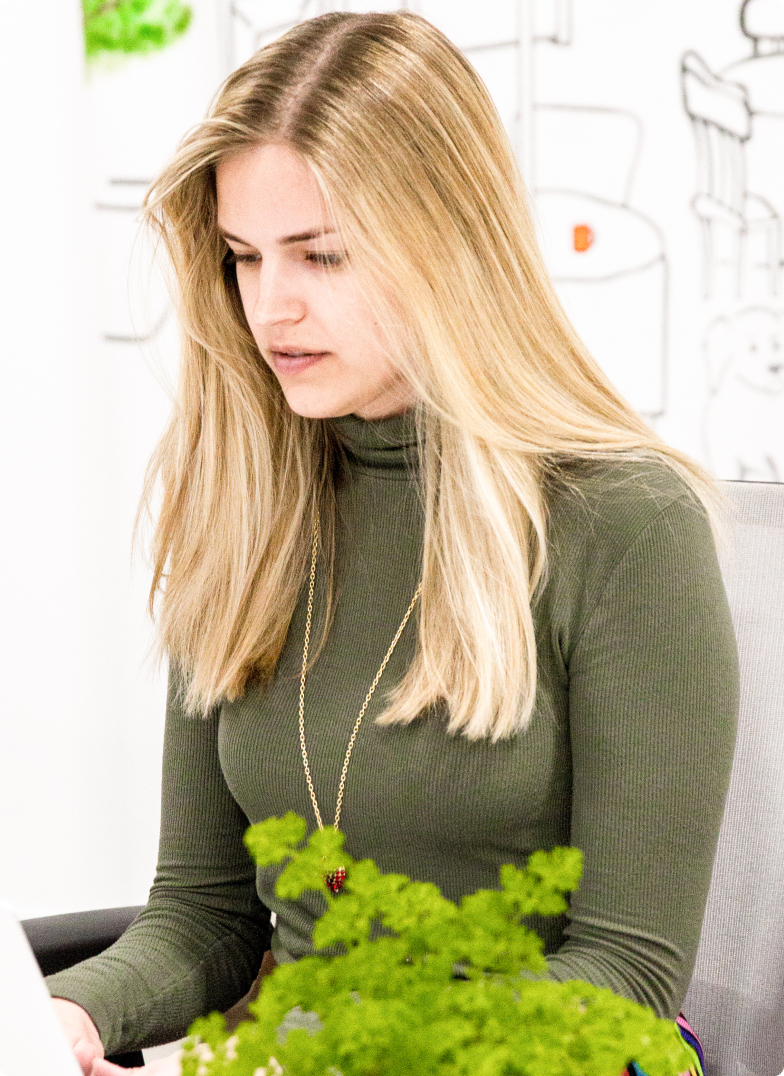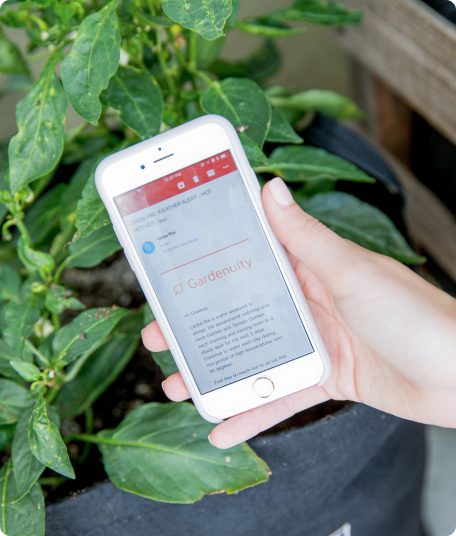 Grow Pro® Support
When you grow with Gardenuity, you have full access to Grow Pro® and the Gardenuity Community. Our team of Grow Pro experts are available to answer your questions and make your growing experience seamless.
On-Call Support from our Grow Pro Experts
Harvest Help
Weather Alerts
Watering Tips
Wellness Inspiration
Seasonal Recipes
... and more!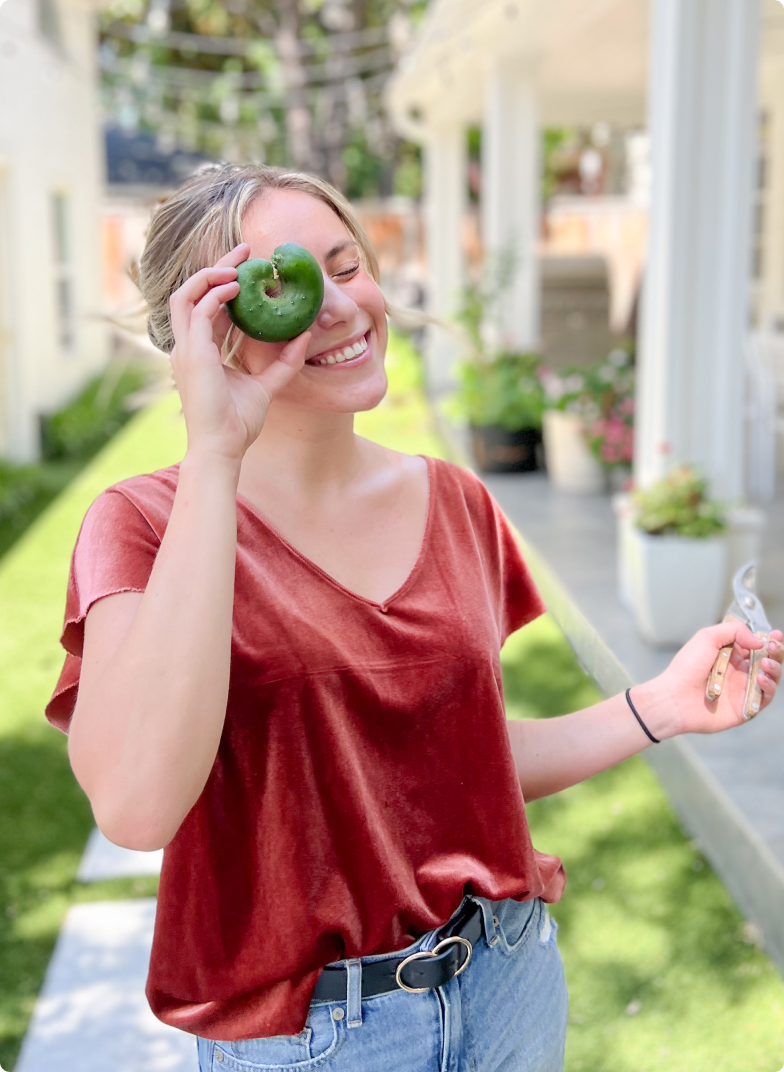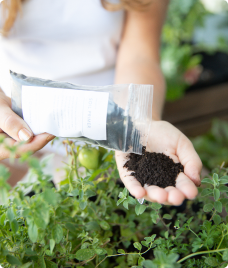 Gardenuity: the better way to grow
Garden Kit + Plant Collection matched to your geolocation
Grow Pro Experts to help you harvest results you deserve
Made Sustainably - No excess waste for you or the planet
Suitable for all ages and experience levels
Get growing, guaranteed
Join thousands of happy growers