Frequently asked questions
Gardenuity makes growing veggies and herbs fun and simple. We only offer plants you'll have real success growing. We deliver everything you need to your door, and we provide the expertise to help facilitate a successful harvest.

Garden Kit + Plant Collection matched to your Geo Location
Grow Pro Experts to help you harvest results you deserve
Made Sustainably - No excess waste for you or the planet
Suitable for all ages and experience levels
Get growing, guaranteed
Join thousands of happy growers!

Gardenuity's Match® Technology customizes each garden to your location so you and your plants will have the perfect growing experience. We match you with a collection of plants based on the current season, your forecasted weather, the plants' needs, and the garden's location. Our patent-pending Match Technology takes the guesswork out of growing, so each experience grows success.

When you grow with Gardenuity, you have full access to Grow Pro®, a team of experts that are available to answer all your gardening questions and make your growing experience seamless. Grow Pro also tracks your weather and will let you know if you need to move your garden around due to impending weather. The Grow Pro experience also includes access to all Grow Pro content, which includes in-depth plant guides, instructional videos, garden care tips, and more.

The Perks:

On-Call Support from our Grow Pro Experts
Weather Alerts
Watering Tips
Feeding Reminders
Harvest Help
Wellness Inspiration
Seasonal Recipes
...and more!

Our fully-rooted plants arrive directly from one of our farm partners across the U.S. (no waiting or wilting in a warehouse somewhere). All plants are sprouted from either non-gmo or organic seeds and grown without the use of pesticides. 

*Make sure to unpack your plants immediately on delivery. Ideally, your plants should be planted within 24-48 hours of arrival.

In the case of inclement weather (or any weather that could be hard on your plant), our Grow Pro team will send you an email or notification about exactly what to do with your specific garden to avoid any damage or harm to your plants.
Shipping, Delivery, and Orders
Items usually ship within 2-4 business days. Please Note: Due to high order volume during the holidays, please allow up to 6 business days for your item(s) to ship. If you need your order sooner, please send us an email or contact us here and we will do our best to help! We are a small business and appreciate your understanding, patience, and support.

Note: If impending weather comes in, your order may be held for a few days to ensure the live plants can travel safely.

Expedite Shipping: If you need your order quicker, please email us at support@gardenuity.com or contact us here and we will do our best to accommodate your request. Please note: Due to high order volume during the holidays, it may take a bit longer to get your order ready and shipped. We are a small business and appreciate your understanding, patience, and support. 




Delay Shipping: If you need your order to be delivered around a certain date, please let us know your preferred week of shipping by checking the box in your Shopping Bag prior to checkout. Or you can reach out to support@gardenuity.com and we will be happy to help!

We use UPS, FedEx or USPS to provide best possible service. The carrier we use is determined by region, zip code, timing, and the location of our farm partner. As we grow, we hope to provide additional shipping options for our customers.

Shipping Rates: We charge a flat rate per order of $12.00 to cover the minimum charge from our shipping carriers. Shipping is free for orders over $75 and is automatically applied at checkout!

You'll receive an email with a tracking number once your package has shipped. Within 24 hours of receiving this notification, you should be able to track your package.

We accept all major credit cards. Please note online orders are executed with real-time credit card processing, and your card will be charged at the time you place your order.

Add a personalized gift message, free of charge. To add your gift note, go to your Shopping Bag and scroll down below your items. Click the box next to "I'm sending this order as a gift." Then, in 150 characters or less, write your gift message. We will send this message on a custom gift notecard.

Yes! If you are in the Dallas-Fort Worth area, we would love for you to stop by our studio! 

If you would like to place an order and pick-up in store, simply give us a call and we'll be happy to process and prepare your order. You can reach us at 469-359-5000 during business hours. 

We are conveniently located in the Dallas Design District at:

2242 Monitor Street, Suite 140
Dallas, TX 75207

Phone: 469-359-5000

Open Hours: M-F 9am - 5pm
When shopping for an Outdoor Garden Kit, we match you with the perfect plants for your current growing season and match your plants to their ideal nutrients and soil. Everything is customized so you and your garden will have a season full of harvests!

Giftable Outdoor Gardens are the best way to gift someone one of our Outdoor Garden Kits because your gift recipient will be able to choose when (and what) they want to plant and grow.

To redeem your plants, please fill out the form at www.gardenuity.com/redeem-your-plants. A Grow Pro team member will reach out and match you with the perfect plants for you to get growing now. They will also make sure you are all set up to receive your Grow Pro perks, including instruction videos, care guides, weather alerts, and more. Your prepaid plants will then ship for free from one of our farm partners and be delivered directly to your door. Once your plants arrive, unpack them immediately and check the soil. If it is dry to the touch, give your plant some water. Ideally, your plants should be planted within 24-48 hours after arrival. 

If you have any difficulty submitting the form, please contact GrowPro@gardenuity.com directly with your Garden Code and shipping address.

If your plants are not thriving upon arrival or have an issue within the first 7 days of delivery, contact Gardenuity so we can have a replacement plant sent to you. Simply email GrowPro@Gardenuity.com with a picture of your plant and your order number. 

If you are ready for a new set of plants for your indoor or outdoor garden, you can purchase a Refresh Kit or a new Plant Collection on our site here.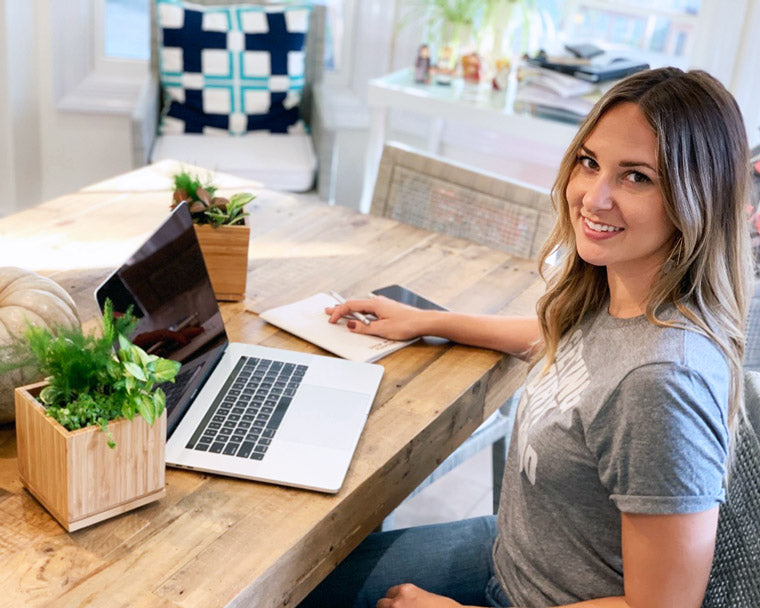 Still have questions?
We're happy to help! Please reach out with any questions or concerns. We will get back to you as quickly as we can. During the Spring and Winter seasons, please allow up to 48 hours to receive a response.