Beautiful, light pink Hippeastrum Amaryllis bulbs from South Africa planted in a small resin container that can be replanted season after season with your favorite flowers. Your Bowl of Pink Blooms comes planted with three 28-32" bulbs that will produce multiple stems and an abundance of flowers. Pink symbolizes love, nurture, and compassion and the amaryllis are believed to mean pride, strength, and determination. This bowl of Pink Amaryllis is a beautiful, meaningful addition to any home.  
Average bloom size is 7-8"

Comes fully planted with 3 pink amaryllis bulbs

Sustainably raised on a family-owned farm in South Africa
*Plants may vary from the images based on freshness & seasonal availability.
PLANTER

Small Urban Oasis Resin Planter (12 inch diameter, 5 inches tall)

PLANTS

3 Symphony Hippeastrum Amaryllis Bulbs from South Africa; Oversized flowers

BLOOM

Large light pink blooms (Bloom size is 6-8 inches)

SUNLIGHT

Needs 5-6 hours of indirect sunlight per day

GROW PRO

Watering reminders, plant care guides, wellness inspiration, on-call support, and more!
View full details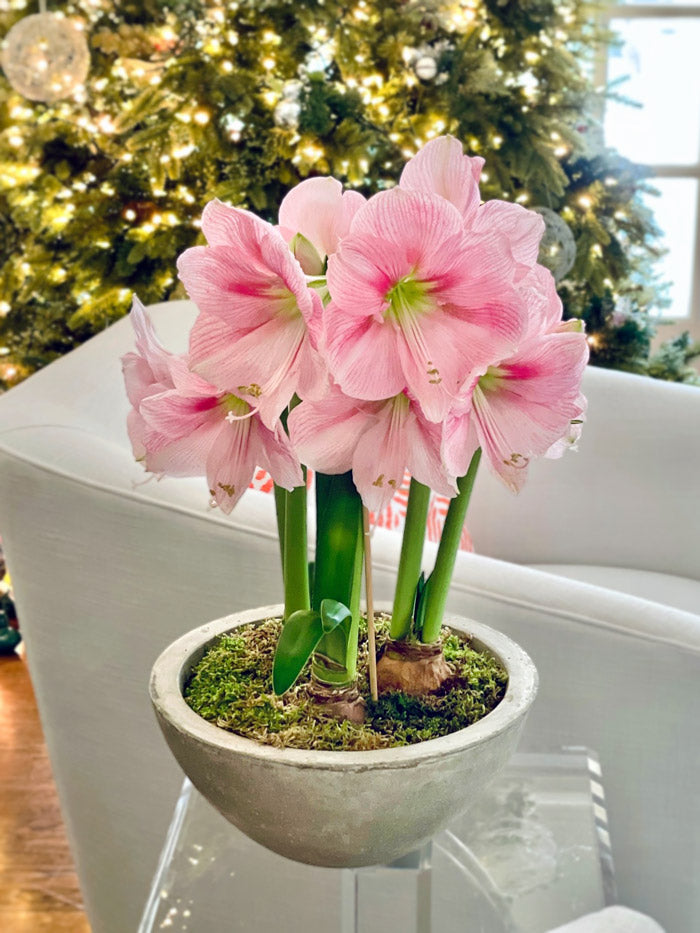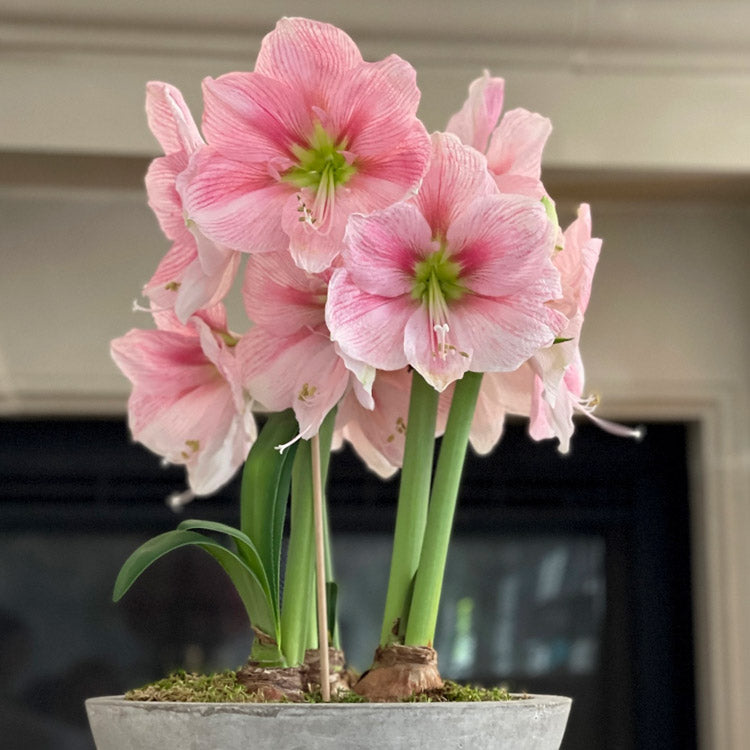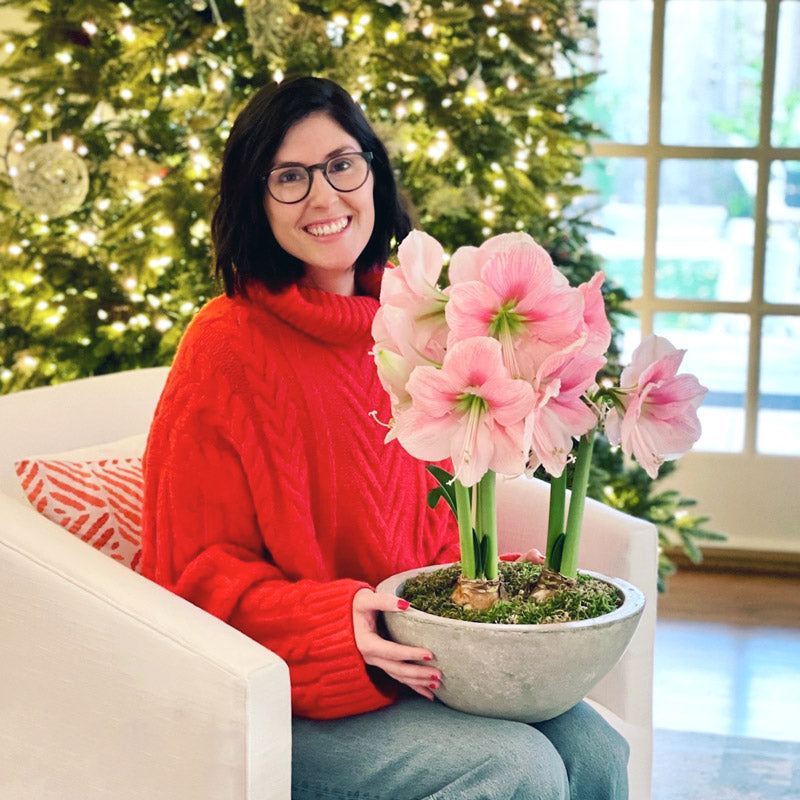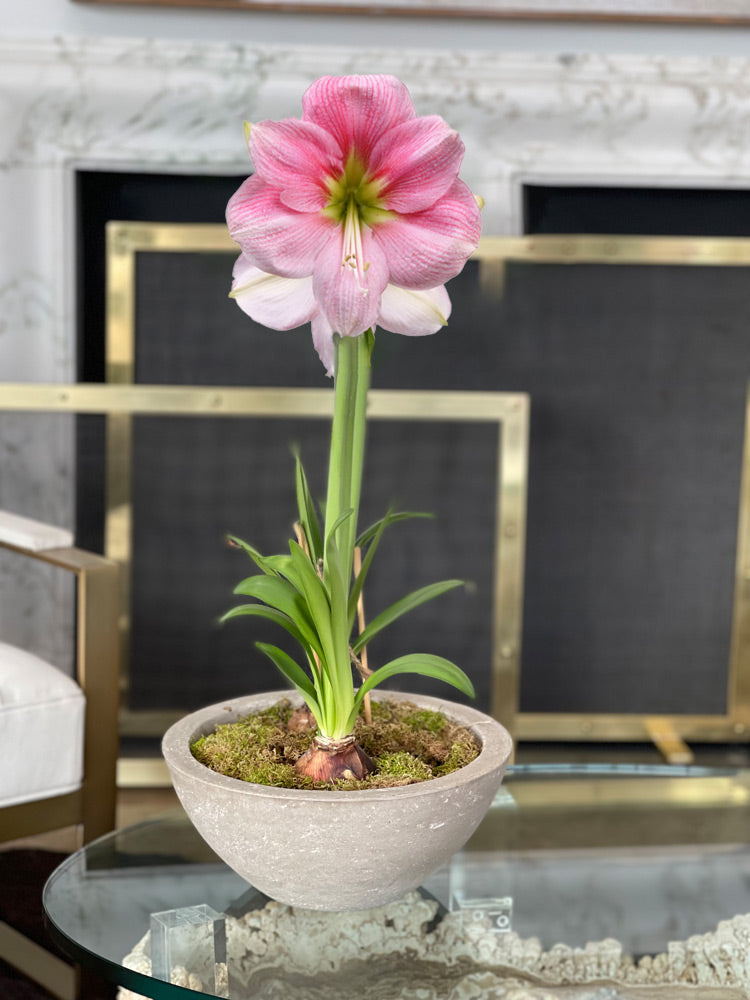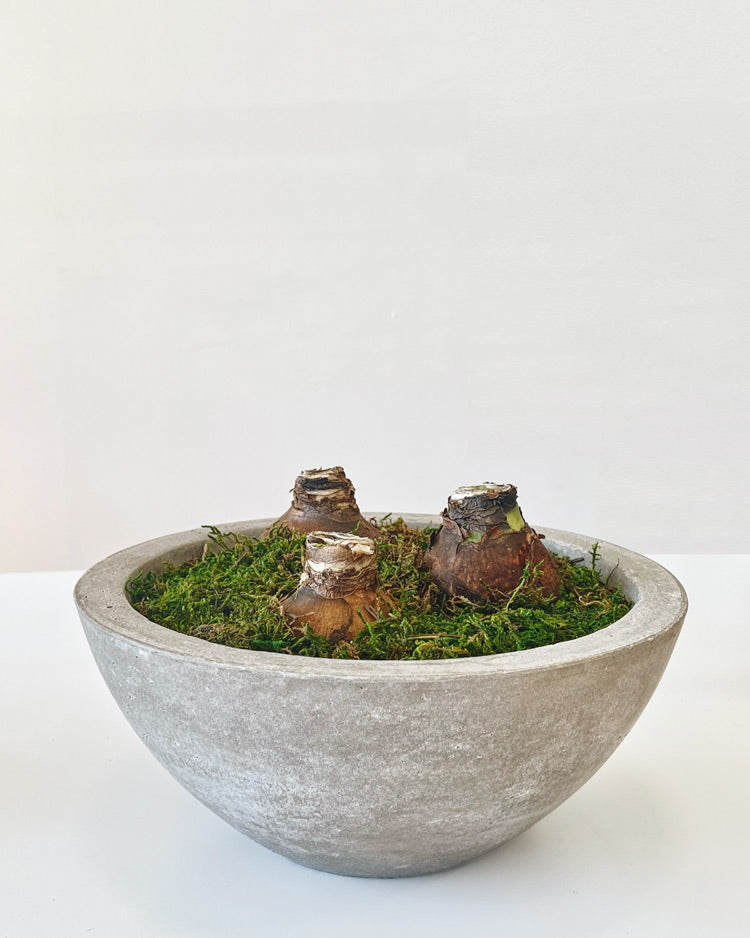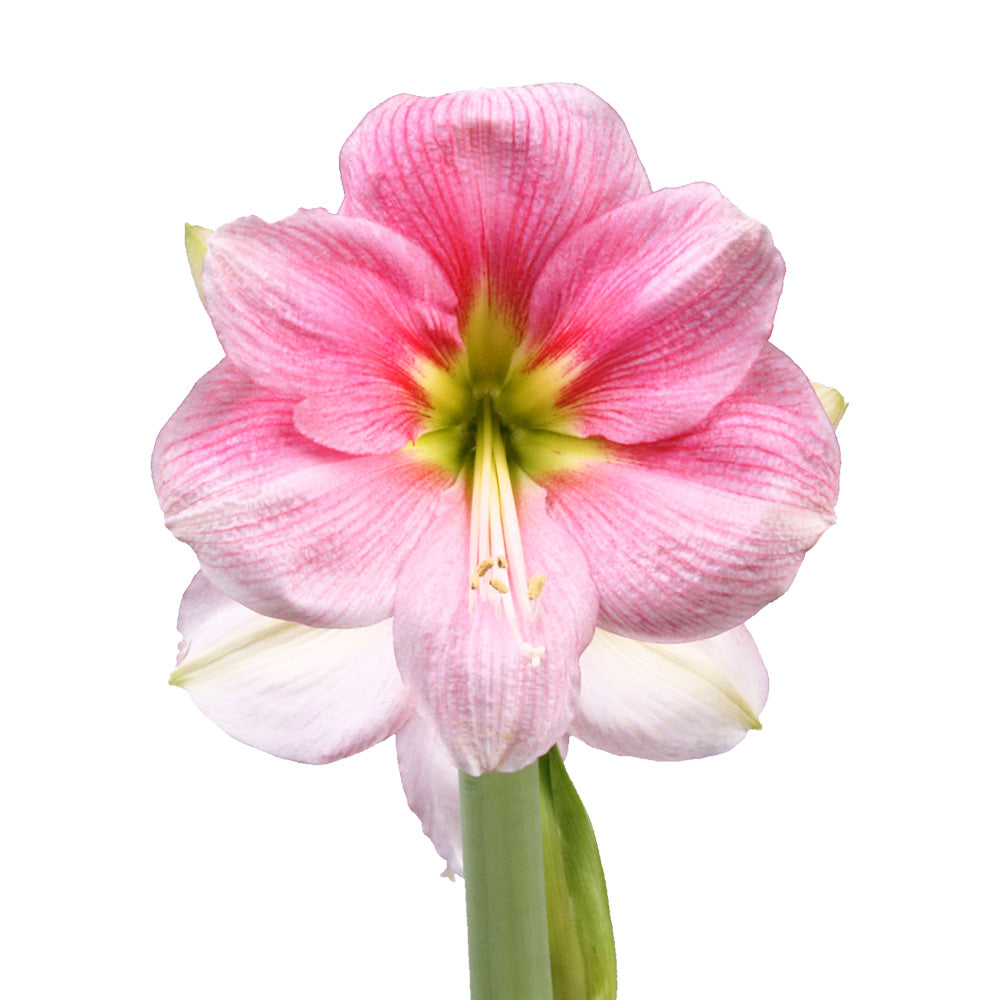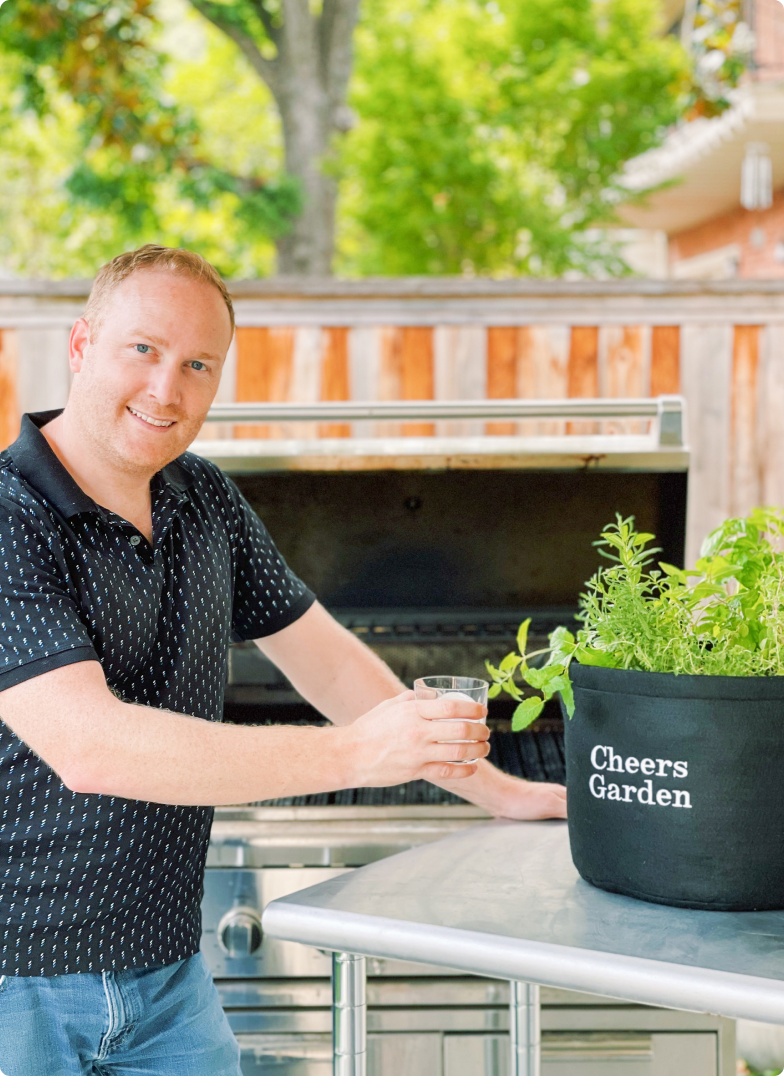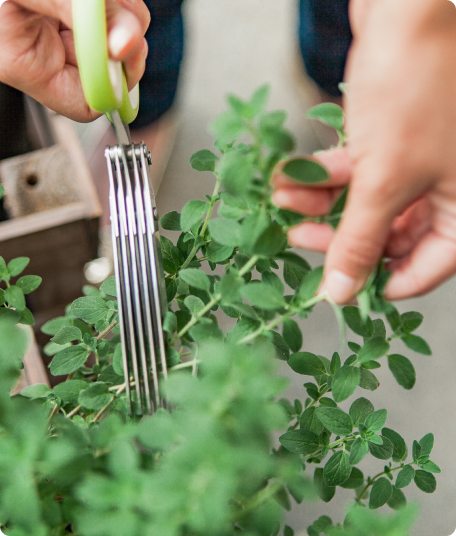 Get matched with the perfect plants just for you
Gardenuity's Match® Technology
Our Match® Technology customizes each garden to your location so you and your plants will have the perfect growing experience. We match you with a collection of plants based on the current season, your forecasted weather, the plants' needs, and the garden's location. Our patent-pending Match Technology takes the guesswork out of growing, so each experience grows success.
Let's get down to the
nitty-gritty
According to Greek mythology, the amaryllis originated with the love a Greek maiden, Amaryllis, had for a shepherd, Alteo. Amaryllis is also a Greek name which means "to sparkle." Victorians viewed the amaryllis as a representation of love, romance, beauty, and a symbol of strength and determination.

The Gardenuity Hippeastrum Amaryllis bulbs were raised on a family farm in South Africa. The farm started with humble beginnings in 1946 by two young Hollanders who were able to realize their long-cherished dream of growing fine flower bulbs. Their mission of excellence, and concern for the health of the plants is an integral part of the company's culture today. Each bulb is kept in cool storage and planted upon order. The prolific performance will have you saying "wow" every time you walk by the beautiful pink bowl of blooms.

After the season, our Grow Pro team can walk you through planting your bulbs outside or keeping them healthy so they will bloom again next year!

• Comes fully planted in custom soil

• Low maintenance, oversized flowers

• Beautiful decor for your office, dining room, or coffee table

Your Bowl of Blooms ships planted in the Urban Oasis Planter with custom amaryllis bulb compost, 3 amaryllis bulbs, moss covering, and a plant care card. 

Your Bowl of Blooms Garden will include:

3 Amaryllis Bulbs with pink blooms – Raised sustainably on a family-owned farm in South Africa, these Symphony Hippeastrum Amaryllis bulbs produce beautiful light pink blooms.

Urban Oasis Resin Planter – The resin finish of the Urban Oasis Planter looks like cement but is light to pick up. This reusable planter can be used for your seasonal herbs or ornamental flowers season after season.

Custom Foundation – The Gardenuity Foundation is custom blended seasonal compost, full of nutrients for your bulbs to thrive.

Moss – Decorative moss surrounds your amaryllis bulbs on top of the soil for additional aesthetic.

When your plants arrive, take them out of the box as soon as you can and place your garden indoors. 

Printed care cards are included in each kit.

AMARYLLIS GARDEN CARE:

LIGHT: Your amaryllis garden needs 5-6 hours of indirect, natural light every day.

WATERING: When the soil feels dry to the touch, water the soil, not the bulb (approximately 1/4 cup per week). When the bloom appears, your amaryllis will need more frequent watering (up to 2-3 times per week).

PLACEMENT: Display your amaryllis away from drafts in a bright room, but not in direct sunlight. Amaryllis prefer temperatures in the range of 60 to 70 degrees F.

ADDITIONAL INFO: Once the amaryllis is in full bloom, keep it at a cool room temperature with bright, indirect light. Rotate the pot every few days to help keep the stems growing straight.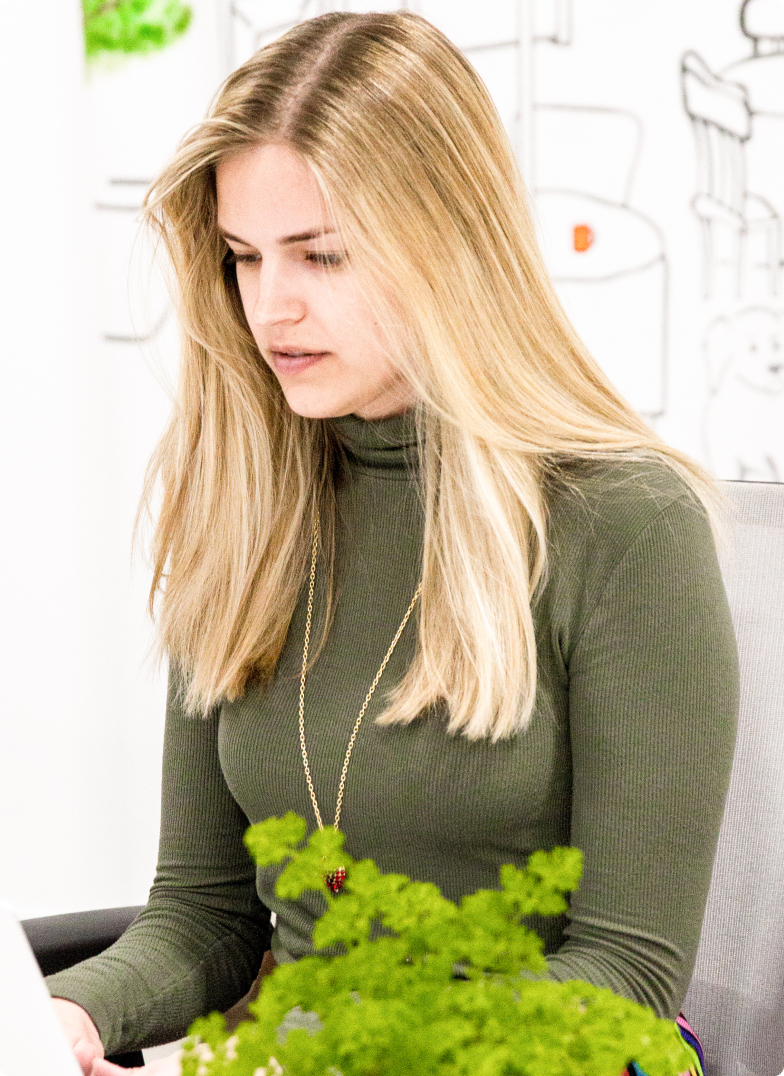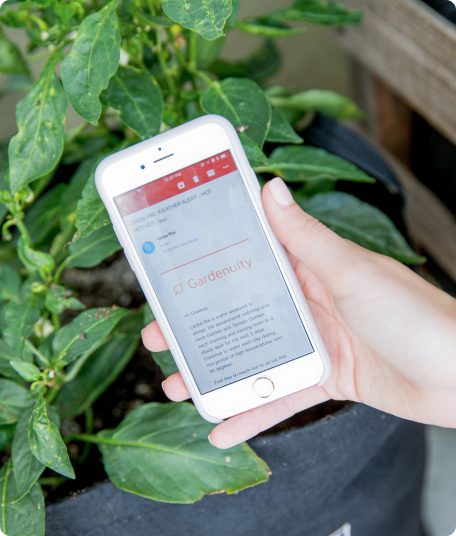 Grow Pro® Support
When you grow with Gardenuity, you have full access to Grow Pro® and the Gardenuity Community. Our team of Grow Pro experts are available to answer your questions and make your growing experience seamless.
On-Call Support from our Grow Pro Experts
Harvest Help
Weather Alerts
Watering Tips
Wellness Inspiration
Seasonal Recipes
... and more!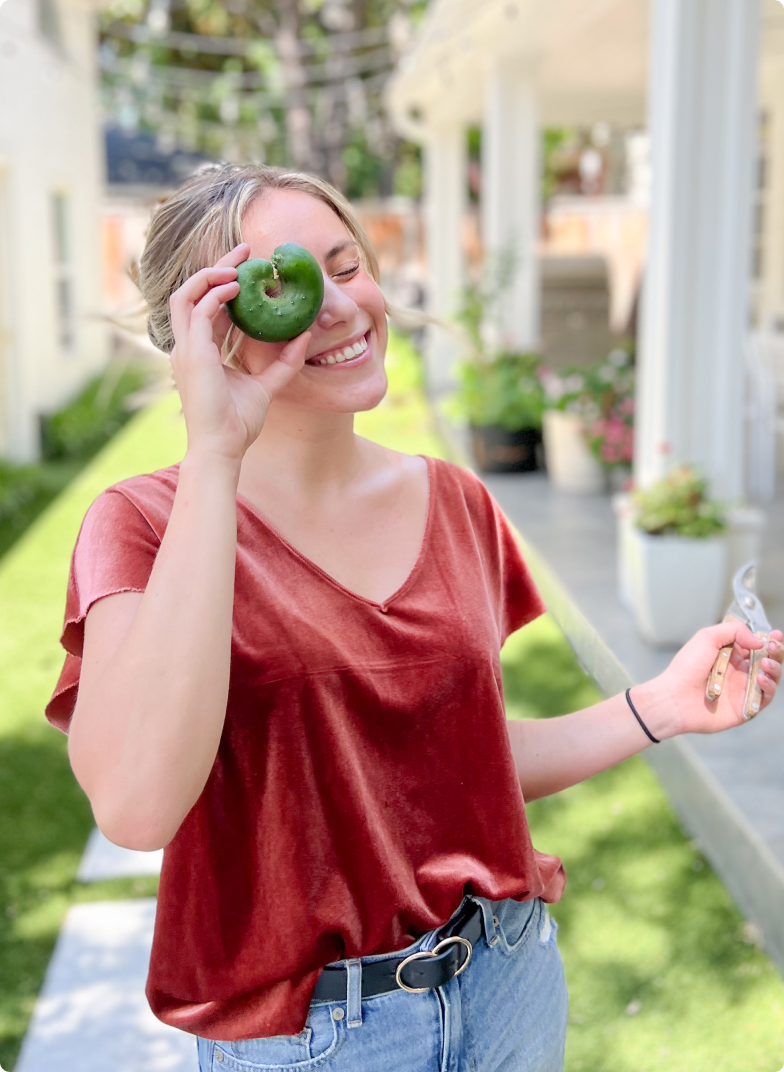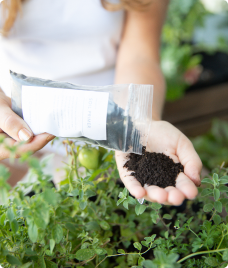 Gardenuity: the better way to grow
Garden Kit + Plant Collection matched to your geolocation
Grow Pro Experts to help you harvest results you deserve
Made Sustainably - No excess waste for you or the planet
Suitable for all ages and experience levels
Get growing, guaranteed
Join thousands of happy growers