The Vegetable Garden Subscription
Regular price
$152.00 USD
Regular price
Sale price
$152.00 USD
Unit price
per
Sale
Sold out
Receive Free Shipping on your Vegetable Garden Subscription. All of your plant collections and customized garden kits will ship for free direct to your door.
Have a friend or family member who likes the idea of picking fresh veggies but has not had the time or success making it happen? Looking to have your own container garden of fresh vegetables right on your patio or balcony? The Vegetable Garden subscription is a great way to enjoy seasonal growing.
The Vegetable Garden subscription comes with a complete garden customized to your location. The first shipment includes the growing container, custom compost, soil, plant nutrients and fully rooted vegetable plants based on your personal profile. You will enjoy growing a spring and fall garden of vegetables. Each delivery includes a collection of fully rooted seasonal plants and the appropriate plant nutrients. Plus, a full-year membership with Grow Pro.
Grow Pro is your personal garden concierge. You will receive weather alerts to remind you when to move your garden out of harm's way, recipes from well-known chefs and bloggers, personalized growing and harvesting tips and a Grow Pro ready to answer any questions you might have on ways to enjoy your seasonal vegetable gardens during your Spring and Fall seasons.
If you have a location outside that receives six or more hours of daily sun, your garden is positioned for lush growth. The Vegetable Garden comes with everything you need for a complete, healthy garden.
 
Gardenuity is a modern way to experience the joys of gardening and the I Grew That feeling. Its a way to engage you in fresh wellness and culinary ideas that you might not have tried had you not grown them yourself. 

THE VEGETABLE GARDEN SUBSCRIPTION


Receive year-round support from our GrowPro Team designed to make gardening easy including weather alerts, growing & harvesting tips and seasonal recipes! 
Two deliveries of seasonal vegetable and herb collections (matched to your location by Gardenuity Match - our patented technology that matches people to plants)
Each vegetable subscription order includes your Portable & Reusable Gardenuity Grow Bag, Foundation Compost, Coir, Soil Primer, Triple Blend Fertilizer, PH Toner, Micro Nutrients & More
Season 1 Includes:
Portable & reusable 7 gallon grow bag 
Fully rooted Vegetable plants 
Foundation Compost (1 gallon) 
Coir - expands to 5-6 gallons of total growing media
Soil Primer
Triple Blend Fertilizer
Micro Nutrients
PH Toner
30-day & 60-day feeding
Grow Pro Membership
Season 2 Includes:
Fully rooted seasonal vegetable plants
Compost Refresh
Soil Primer
Micro Nutrients
PH Toner
30-day & 60-day feeding
Typically sent after 4-6 months
Grow Pro offers a world of benefits designed to make your gardening experience better. You will receive weather alerts to tell you if you need to move your garden inside and interesting ways to enjoy your fresh harvests - recipes, harvesting tips and more. 
Garden Weather Alerts
Harvest Guidance
On-Call support from a Grow Pro expert
Seasonal Recipes
Watering tips
Share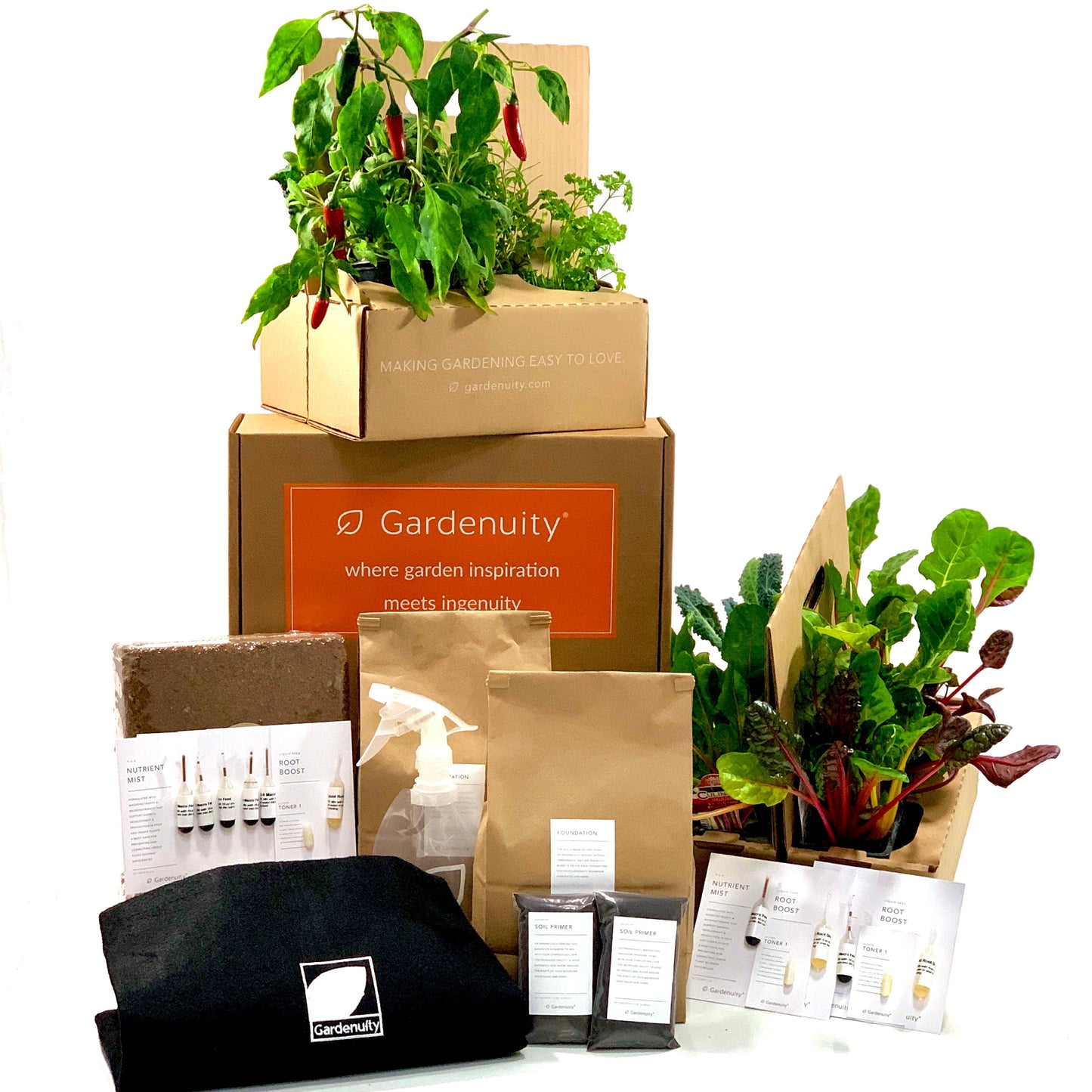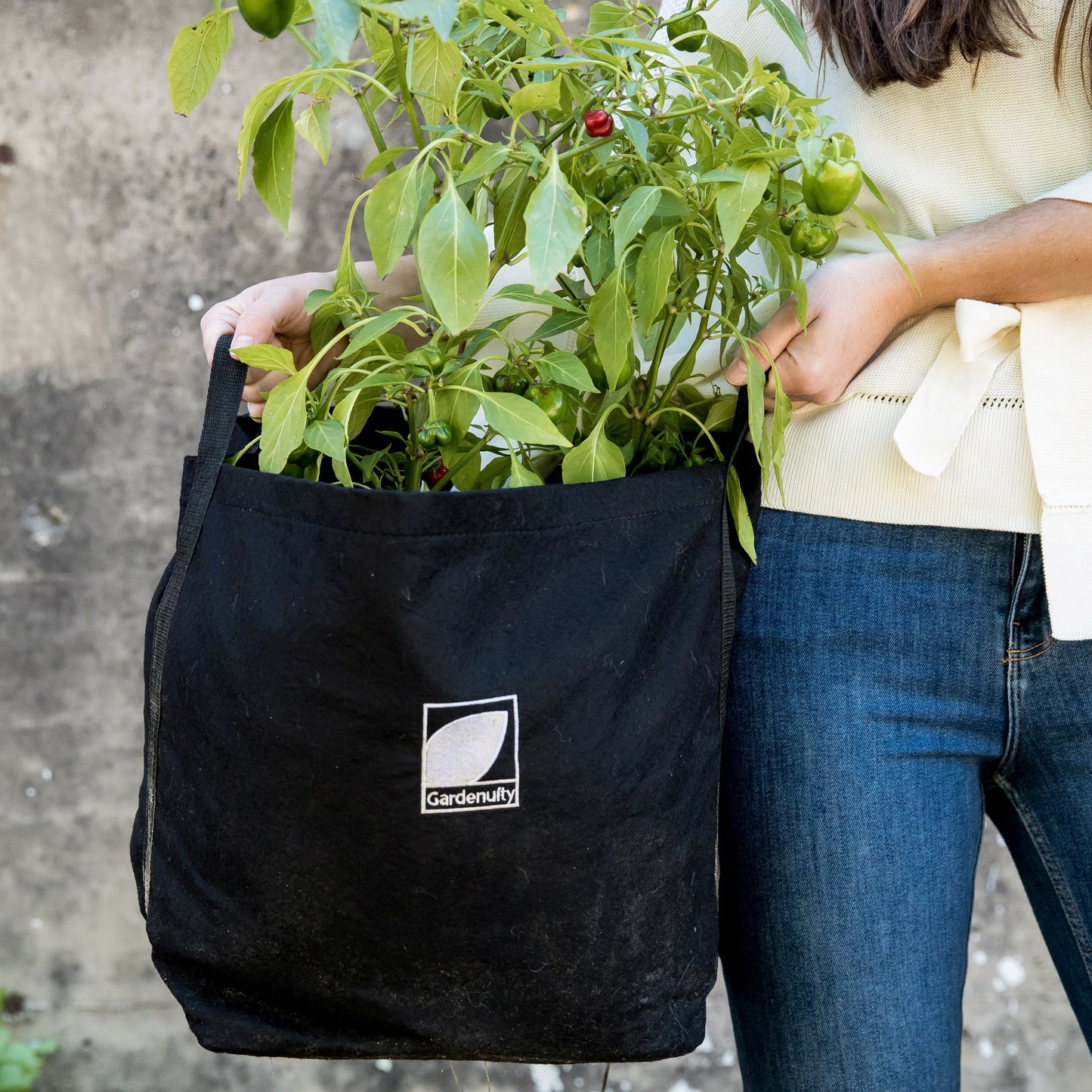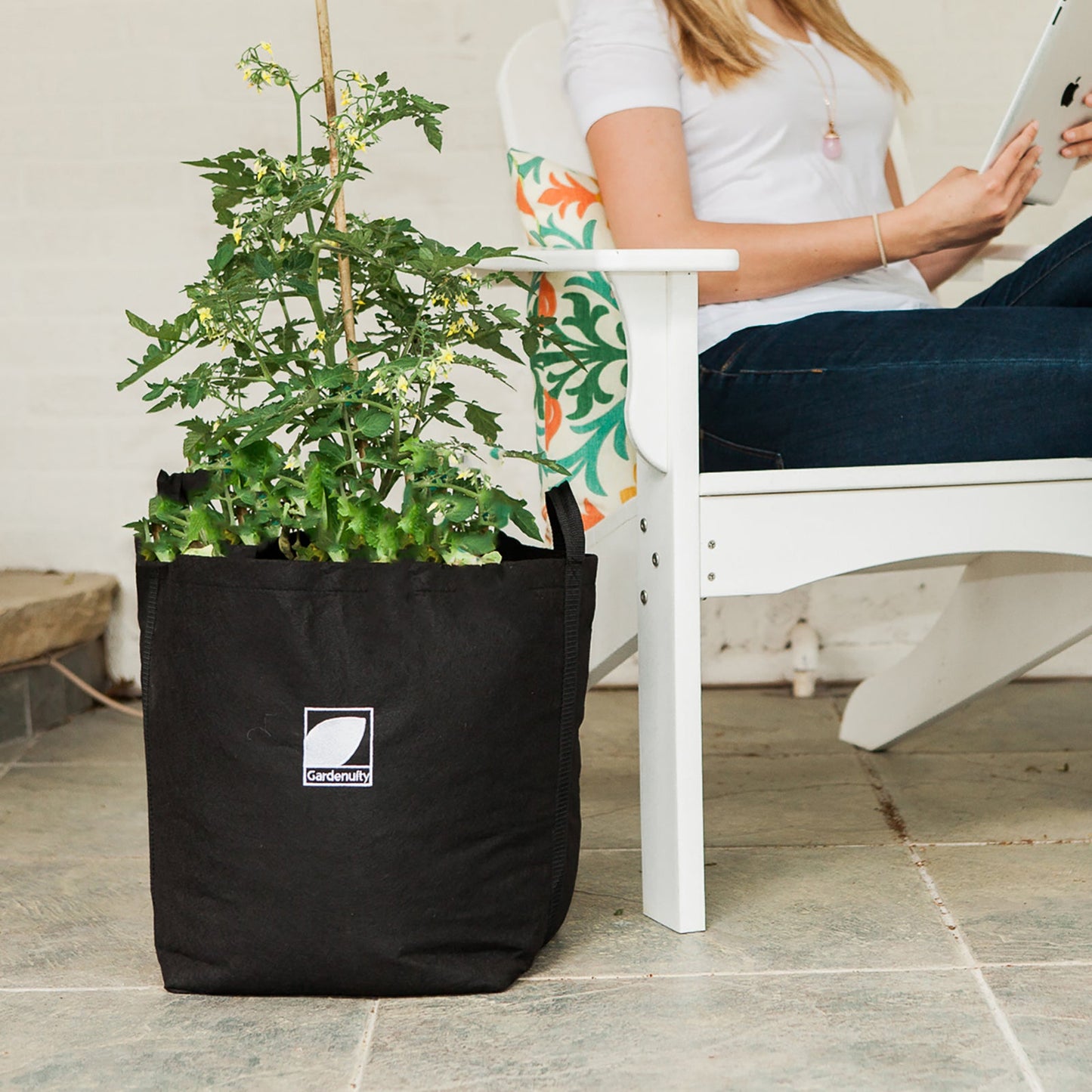 Free Shipping

Free shipping on orders over $75 per recipient address. All orders are carefully hand-packed for safe travel.

Get Growing Guarantee

We guarantee your plants will arrive happy and ready to grow! If they don't, we will replace them for free.