Alfresco Amaryllis Desktop Gift Set
with Gardenuity Lip Therapy
Give a gift that grows love! Victorians viewed the amaryllis as a representation of love, romance, beauty, and a symbol of strength and determination. Our Alfresco Amaryllis Desktop Gift Set includes Gardenuity's Lip Therapy + Sugar Scrub to nourish and hydrate lips. Spread the love and grow gratitude with this thoughtful, garden-inspired gift set.
Indoor flower with oversized blooms

Includes natural lip care set 

A thoughtful gift that symbolizes love
*Plants may vary from the images based on freshness & seasonal availability.
THE SET

Alfresco Amaryllis Desktop Plant, Gardenuity Lip Therapy + Fresh Lip Sugar Scrub

PLANT

Alfresco Amaryllis Bulb from South Africa; Indoor Flower with Bright White Blooms

SIZE

Planter is approx. 5 x 5 x 5 inches

GROW PRO

Watering reminders, wellness inspiration, plant care guides, on-call support, and more!
View full details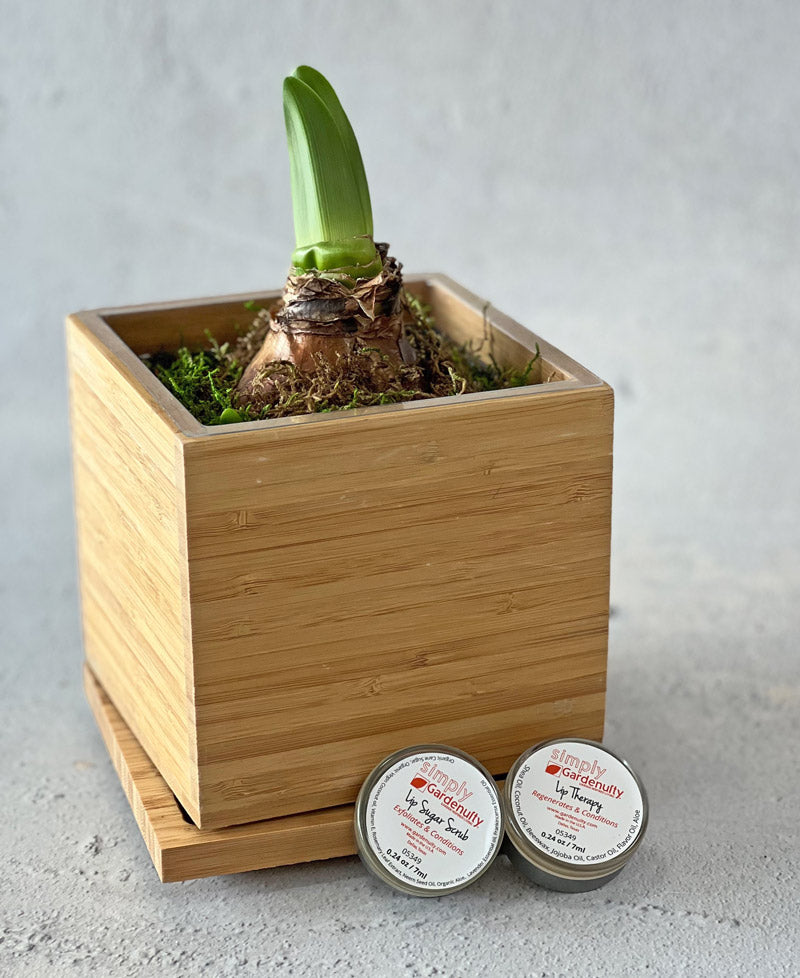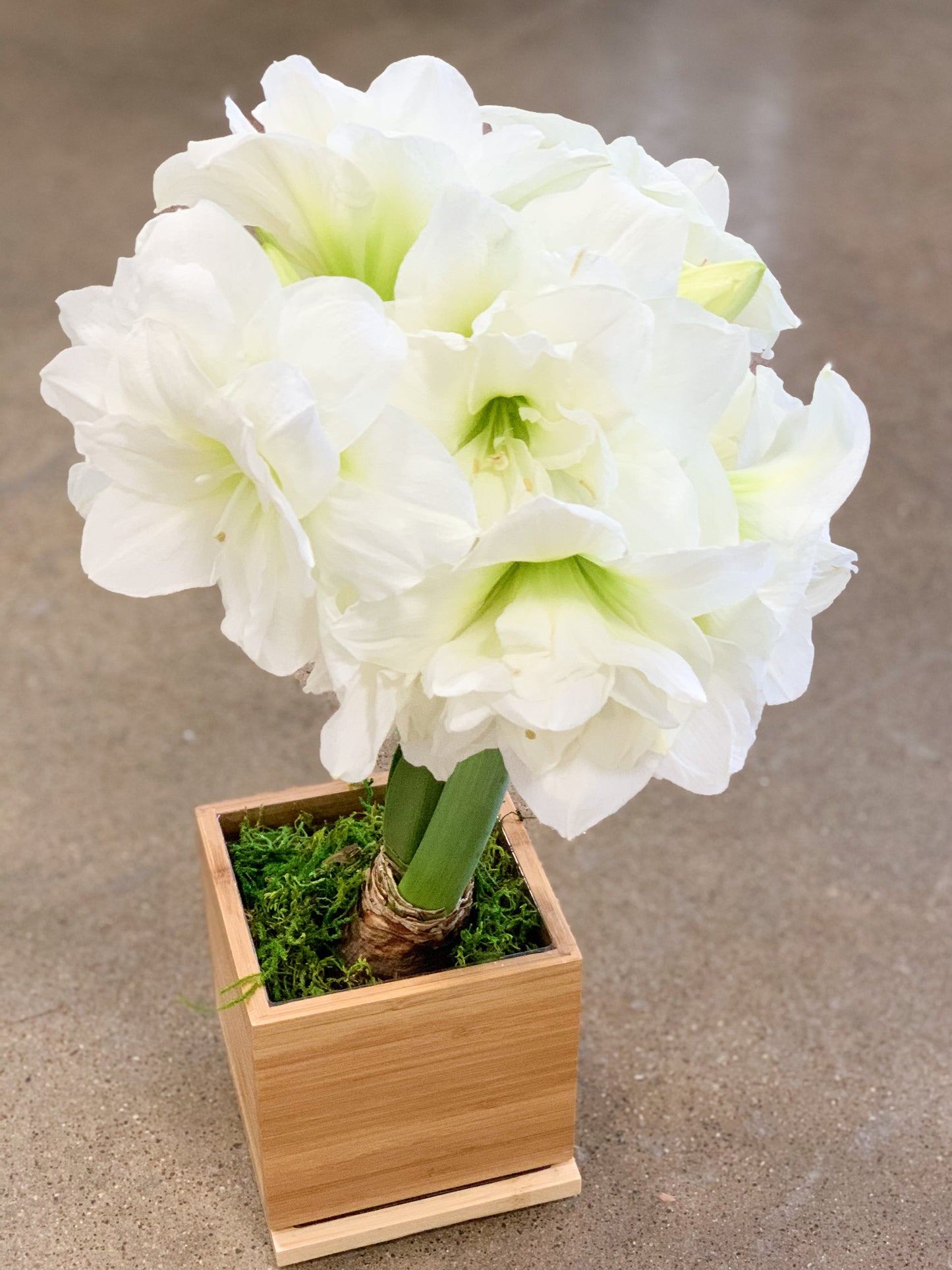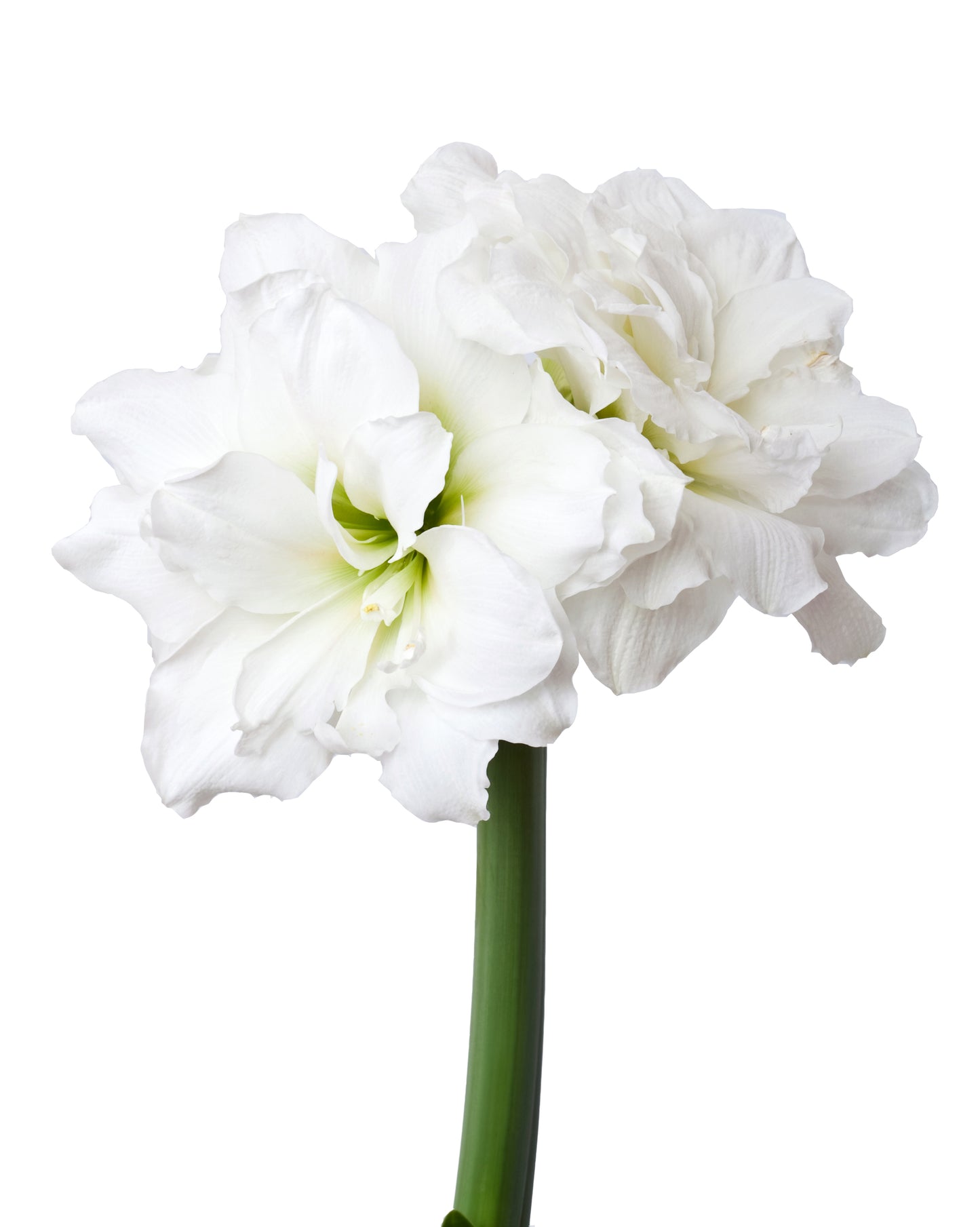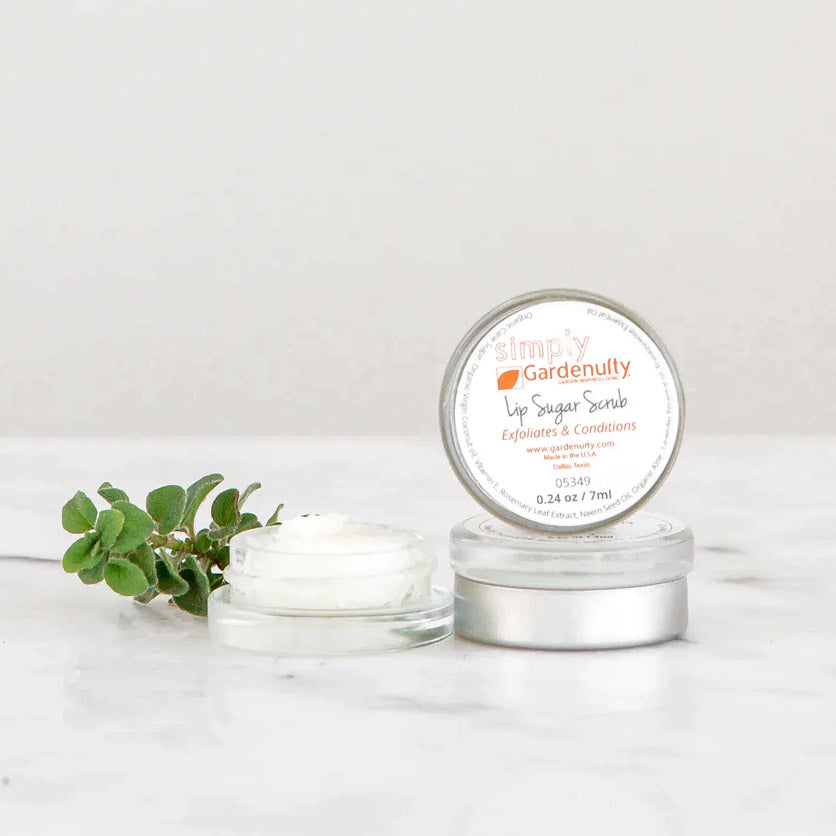 How it works
choose your
garden gift set

Select the garden
set you want to gift

Delivered safely
to their door

We'll ship the garden kit
and gift directly to the
recipient's door

When they're ready, they
can redeem their plants
using their Garden Code

Their prepaid plants will
ship for free from one of
our farm partners

They can set up their
garden and enjoy the
gift of growing!
Let's get down to the
nitty-gritty
The ultimate self-care garden inspired gift! The Alfresco Amaryllis Desktop Plant arrives already planted in custom soil that will provide the South African Amaryllis bulb all the nutrients it needs to thrive. This Alfresco Amaryllis presents giant bright white blooms, with flowers spanning 6-10 inches across. Our double flowering Alfresco Amaryllis Garden will add majesty to any setting at home or the office. Also included is our Fresh Lip Sugar Scrub, a gentle + natural conditioning lip scrub that leaves lips incredibly soft and smooth. 

• Includes a gorgeous planted indoor flower and natural lip care 

• A thoughtful gift that promotes self-care

A printed care card is included.

WATER: When the soil feels dry to the touch, water the soil and not the bulb (approximately ¼ cup per week). Once the first bloom appears, your amaryllis will need more frequent watering, up to 2-3 times per week.

SUNLIGHT: Place your Alfresco Amaryllis in a well-lit room, but not in direct sunlight and not directly in any drafts. Rotate the planter every few days to help keep the stems growing straight.

TEMPERATURE: Once the amaryllis is in full bloom, keep it at a cool room temperature with bright, indirect light. Amaryllis prefer temperatures in the range of 60-70 degrees F.

ADDITIONAL INFO: Trim withered blooms to promote growth.

The Alfresco Amaryllis Desktop Gift Set is a thoughtful and luxurious gift for anyone who deserves some " me time". The White Alfresco Amaryllis Desktop Plant grows up to 12+ inches in height and presents bright white blooms, with flowers spanning 6-10 inches across. Each amaryllis bulb usually produces 2-3 stems with 5-8 flowers per stem. These sustainably sourced South African bulbs take 6-8 weeks to bloom on average. This beautiful, low maintenance plant only needs a little nurturing, water, and indirect sunshine!

The gift set will include:

Bamboo Planter – A reusable planter made of sustainably sourced bamboo; includes planter liner and tray. Planter is approximately 5 x 5 x 5 inches.

An Alfresco Amaryllis Bulb – This large flower produces beautiful white blooms and only needs indirect natural light, making it a great indoor desktop plant. Each bulb is sourced from our farm partners in South Africa and comes with the Gardenuity Get Growing Guarantee.

Foundation – The Gardenuity Foundation is custom blended seasonal compost, full of nutrients for your plant to thrive. Your White Alfresco Amaryllis will arrive already planted in this soil.

Gardenuity Lip Therapy – Creamy and smooth, the all natural lip therapy treatment is proven to increase the moisture level in lips while it protects and soothes. Made with shea and jojoba oils for softening, coconut oil for nourishing, and a hint of castor for a gorgeous shine. (Ingredients: shea oil, coconut oil, beeswax, jojoba oil, castor oil, flavor oil.)

Fresh Lip Sugar Scrub – Our gentle, natural conditioning lip scrub leaves lips incredibly soft and smooth. Formulated with organic cane sugar, organic virgin coconut oil, vitamin E, rosemary leaf extract, neem seed oil, organic aloe, lavender essential oil and frankincense essential oil. Together, these ingredients help prevent moisture loss, buff away dry skin and nourish your lips to revitalized health. (Ingredients: Organic sucrose, organic cocos nucifera (coconut) oil, vitamin E, rosemary leaf extract, neem seed oil, organic aloe, lavender essential oil, frankincense essential oil.)

When shopping for an Outdoor Garden Kit, we match you with the perfect plants for your current growing season and match your plants to their ideal nutrients and soil. Everything is customized so you and your garden will have a season full of harvests!

Giftable Outdoor Gardens are the best way to gift someone one of our Outdoor Garden Kits because your gift recipient will be able to choose when (and what) they want to plant and grow.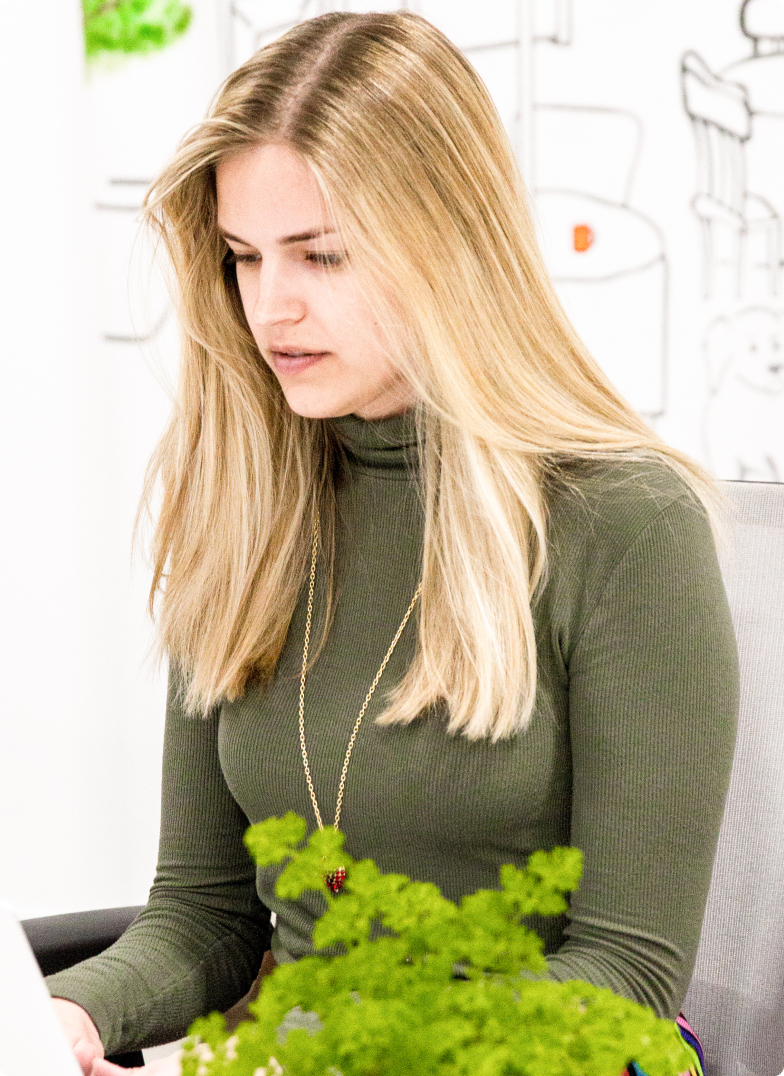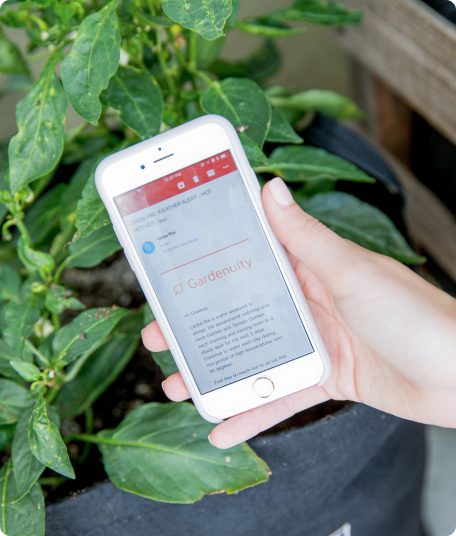 Grow Pro® Support
When you grow with Gardenuity, you have full access to Grow Pro® and the Gardenuity Community. Our team of Grow Pro experts are available to answer your questions and make your growing experience seamless.
On-Call Support from our Grow Pro Experts
Harvest Help
Weather Alerts
Watering Tips
Wellness Inspiration
Seasonal Recipes
... and more!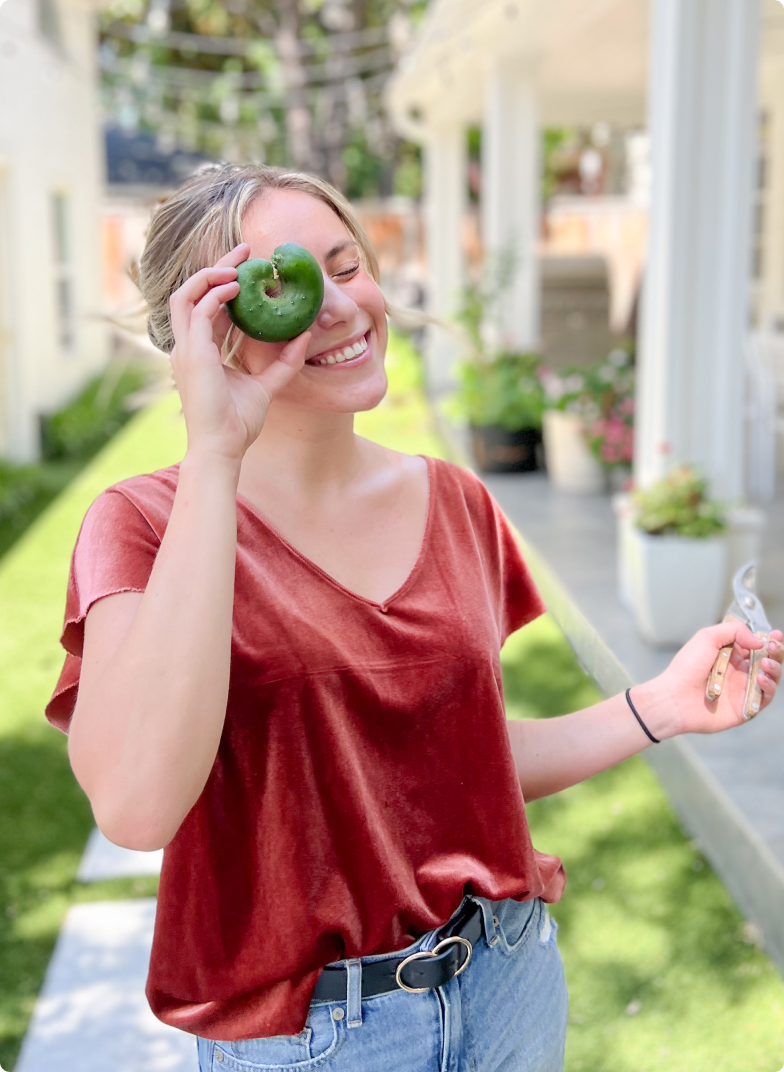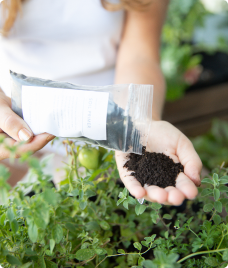 Gardenuity: the better way to grow
Garden Kit + Plant Collection matched to your geolocation
Grow Pro Experts to help you harvest results you deserve
Made Sustainably - No excess waste for you or the planet
Suitable for all ages and experience levels
Get growing, guaranteed
Join thousands of happy growers!