The Pink Tropical Desktop Garden
Regular price
Sale price
$58.00 USD
Unit price
per
Sale
Sold out
Free Shipping on The Pink Tropical Desktop Garden in Bamboo or Concrete Planter!
Planting + Nurturing Gardens of Hope for Breast Cancer Awareness Month

Gardenuity launches its second limited-edition collection in support of Breast Cancer Awareness Month: The Pink Desktop Garden.
In celebration of those who are fighting through Breast Cancer, those who have gone through Breast Cancer, those who are working to cure Breast Cancer, plus the friends and family members who are pillars of strength and hope to those going through breast cancer- we celebrate you.
Gardenuity will be donating $5 of every purchase from the Pink Desktop Garden collection to the Susan G. Komen Breast Cancer Foundation. The color pink represents warmth and hope, and is the color chosen to symbolize breast cancer research, awareness, and support. The Gardenuity Desktop Garden is full of beautiful pink tropical plants and a constant reminder to nurture yourself in celebration of hope. Planting an indoor pink desktop garden is a way to be reminded of growing hope and recognizing the benefits that come with nurturing nature. 
Each Pink Desktop Garden comes with a beautiful desktop planter, three fully rooted pink tropical plants, custom blended soil to meet the needs of the plants, plant nutrients, and a season of Grow Pro. It also comes with a plant mister and an introduction to the habit of incorporating microsteps into your daily practice of gratitude.
There has never been a better time to think pink. For every Pink Desktop Garden purchased through October 31, Gardenuity will donate $5 to the Susan G. Komen Breast Cancer Fund.
The Susan G. Komen mission is to save lives by meeting the most critical needs in our communities and investing in breakthrough research to prevent and cure breast cancer. With this Collection, Gardenuity aims to raise awareness for breast cancer and provide support and love for those impacted by it.
Available in the Cement Planter or Bamboo Planter
Includes:
Planter 

Mister / Spray Bottle

Custom Blended Soil
Plant Nutrients
Grow Pro Membership
Plant Care Card
Share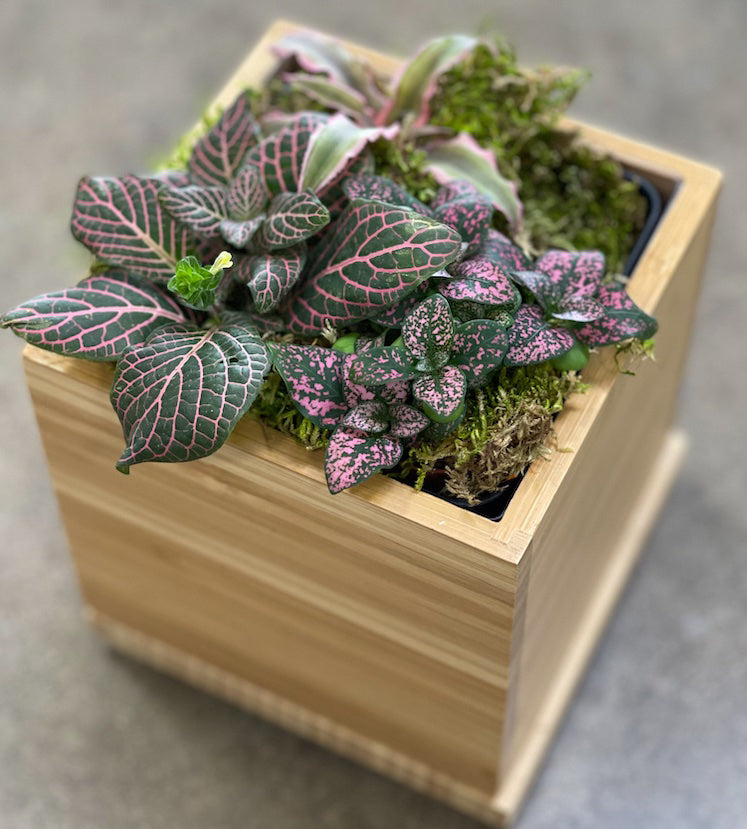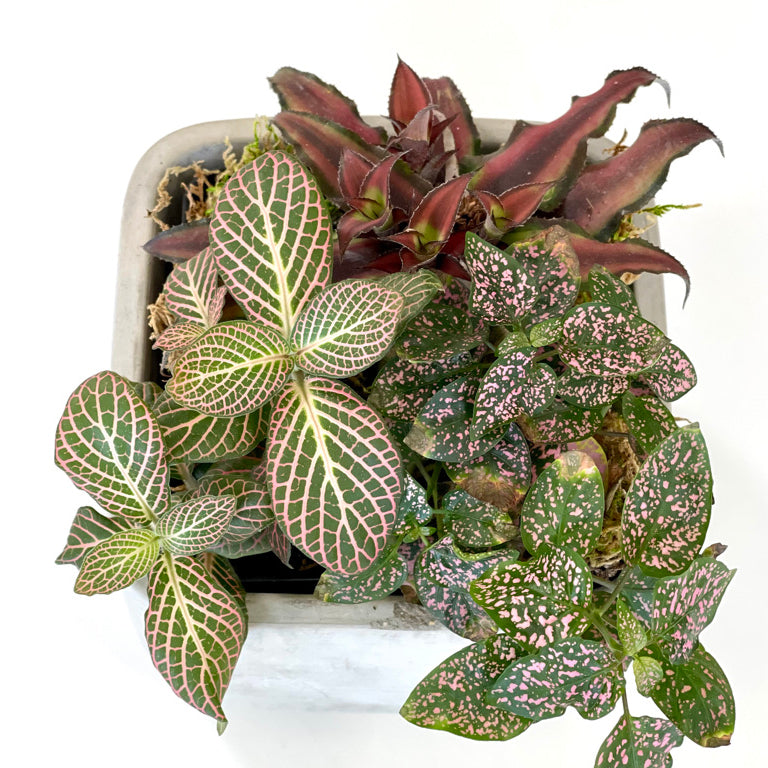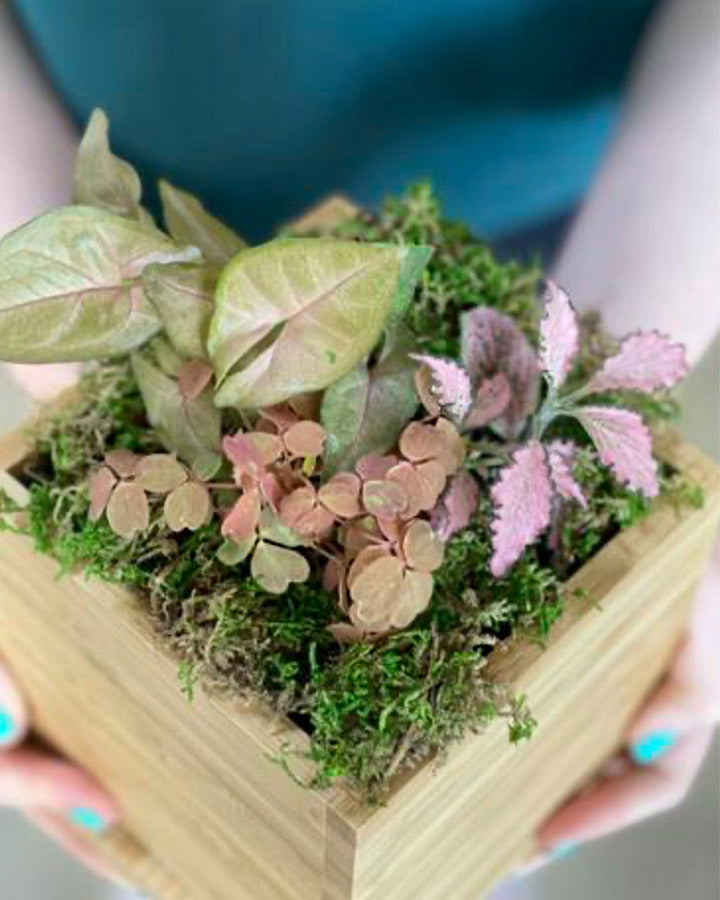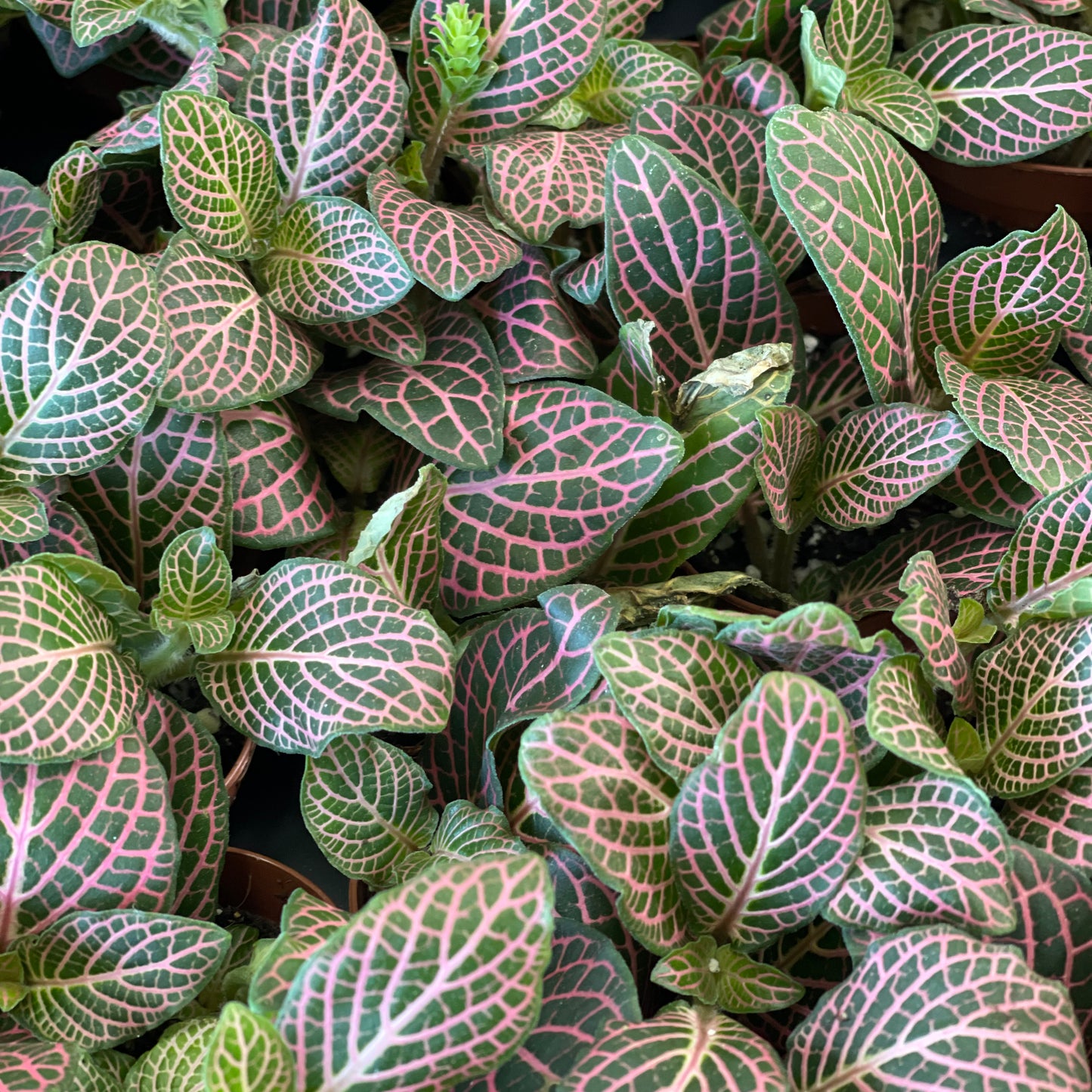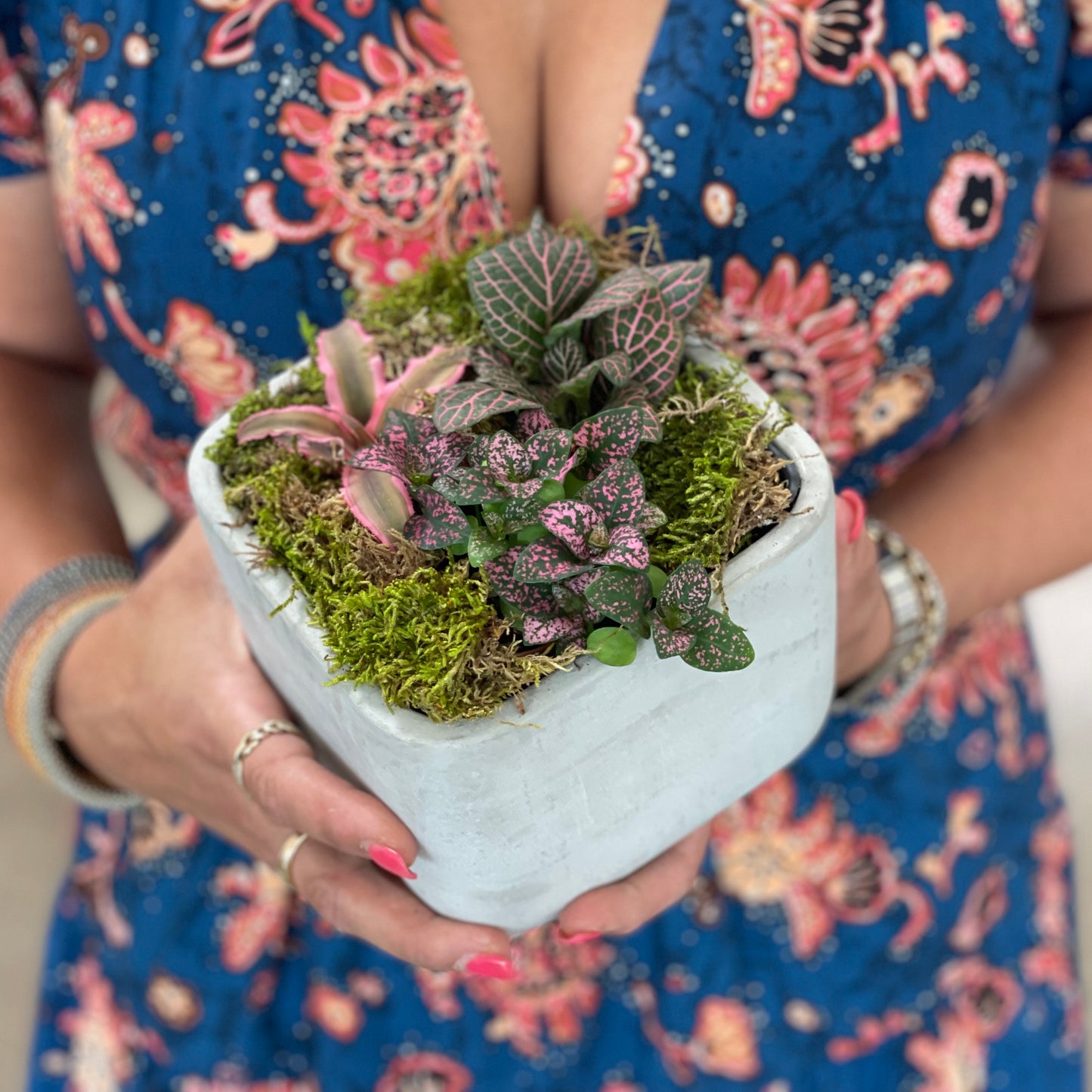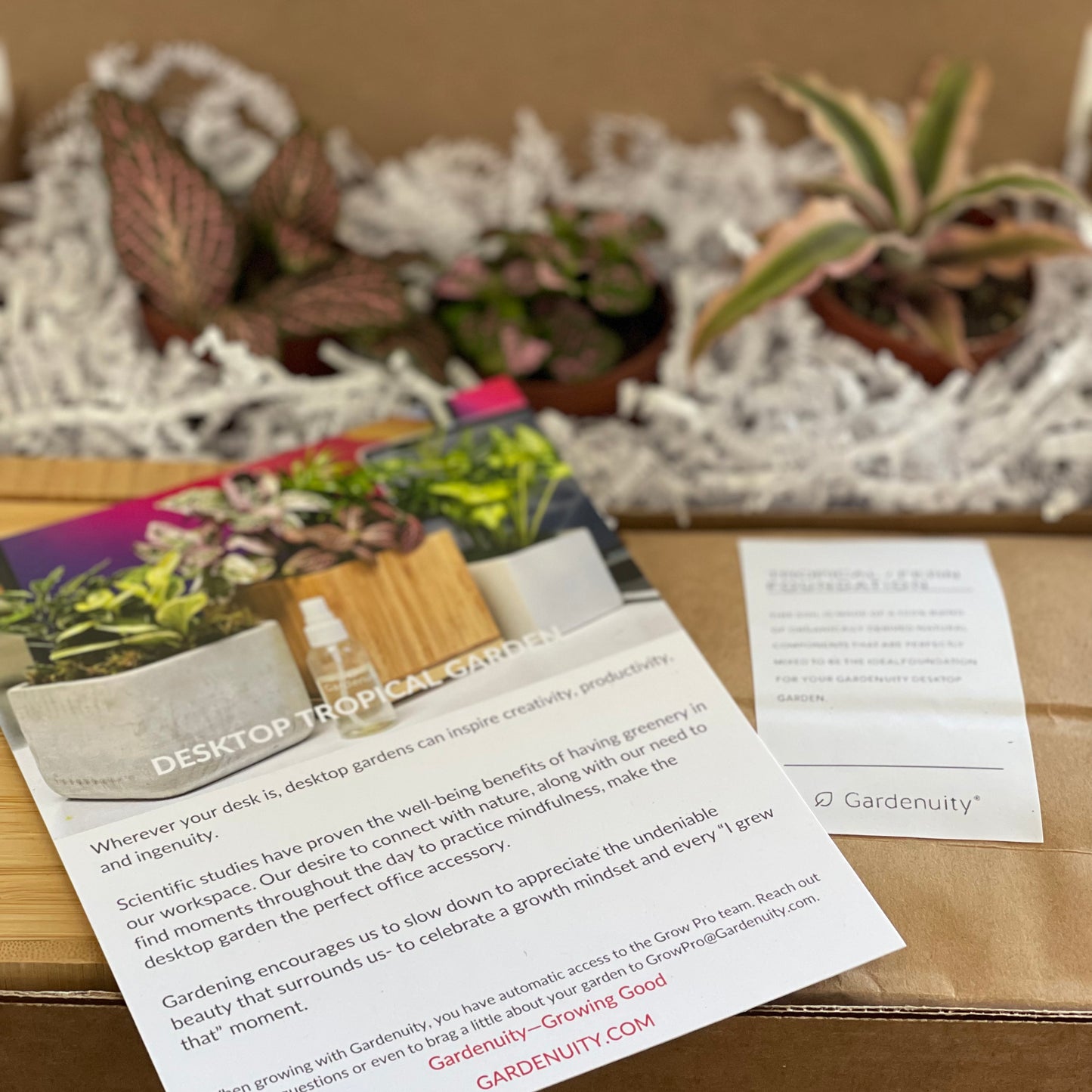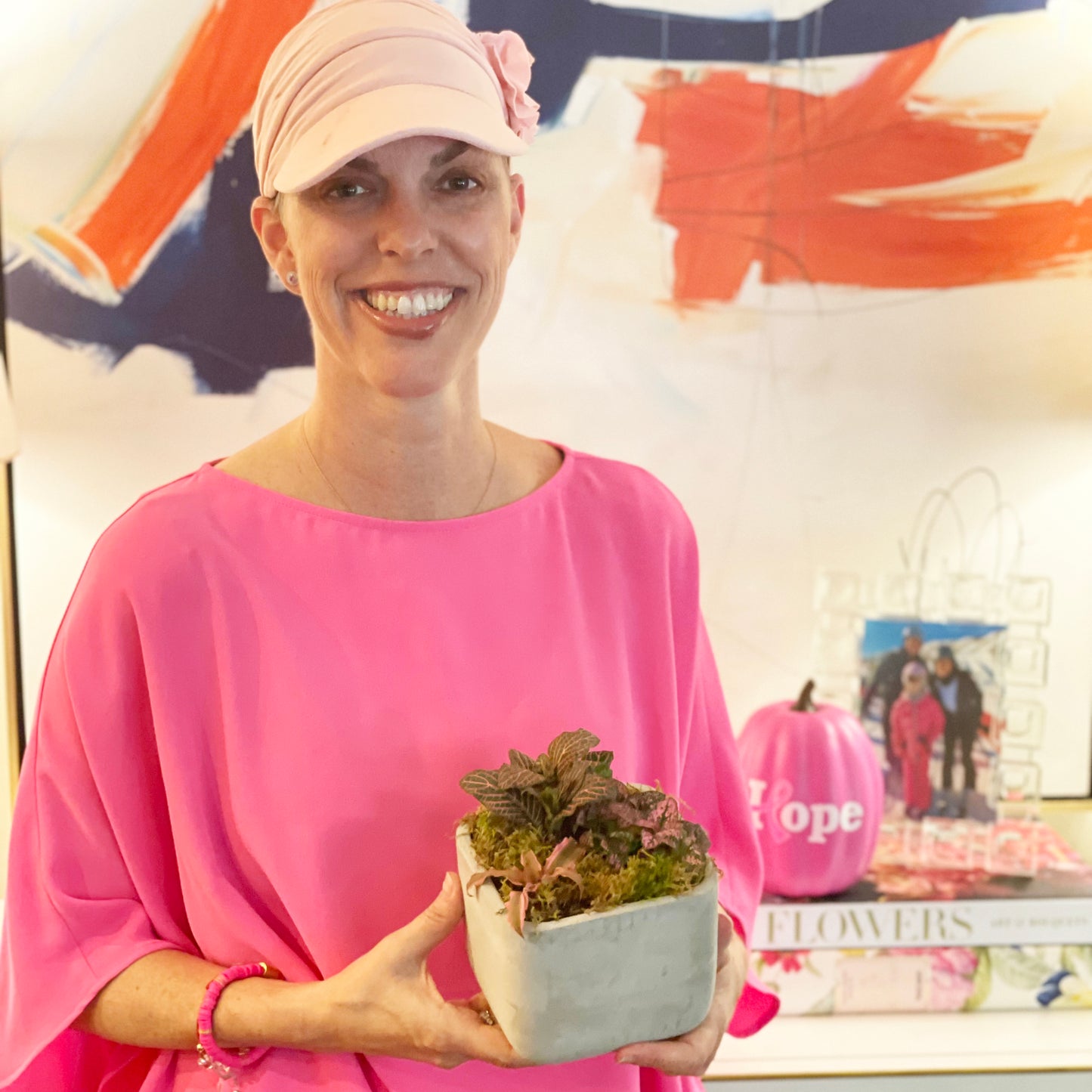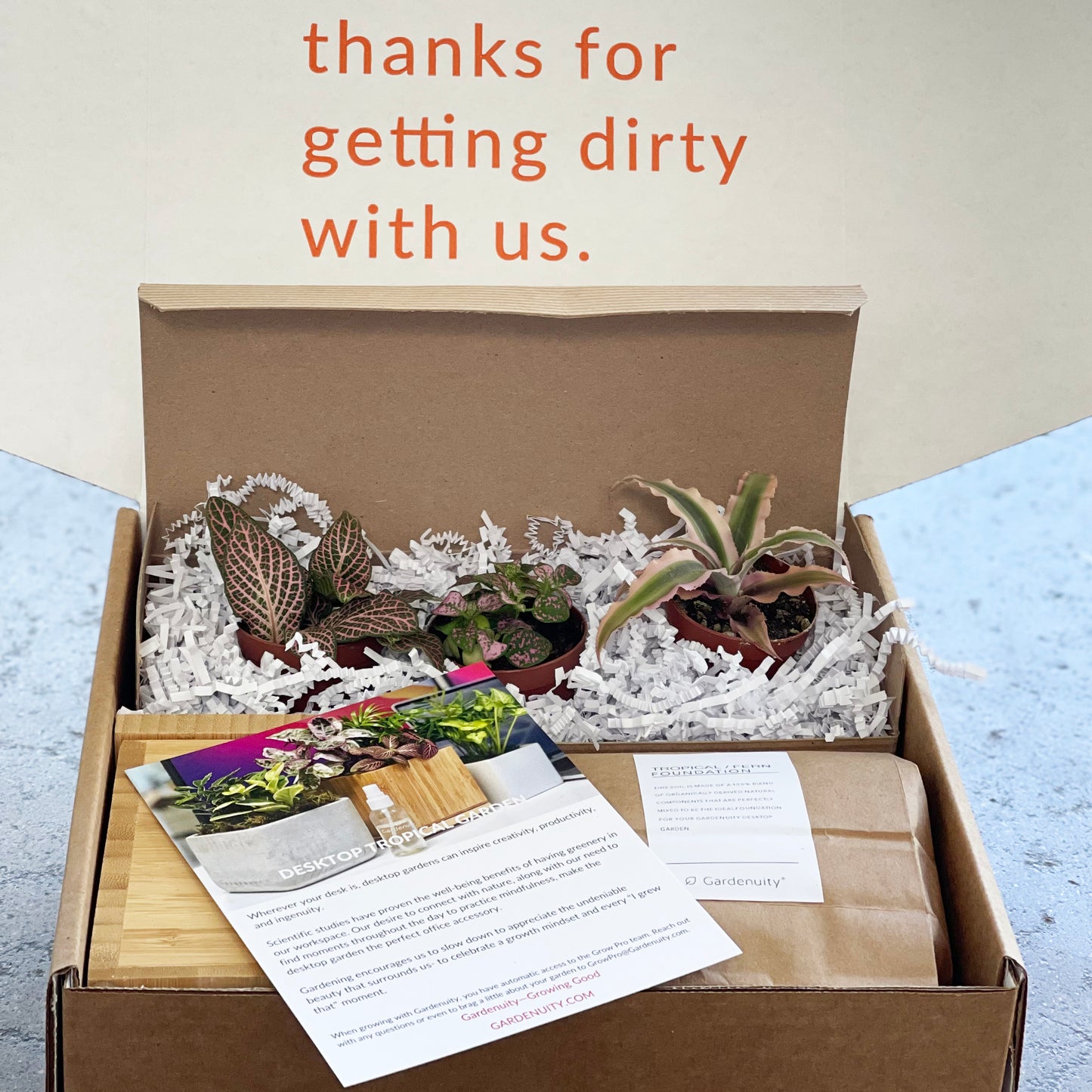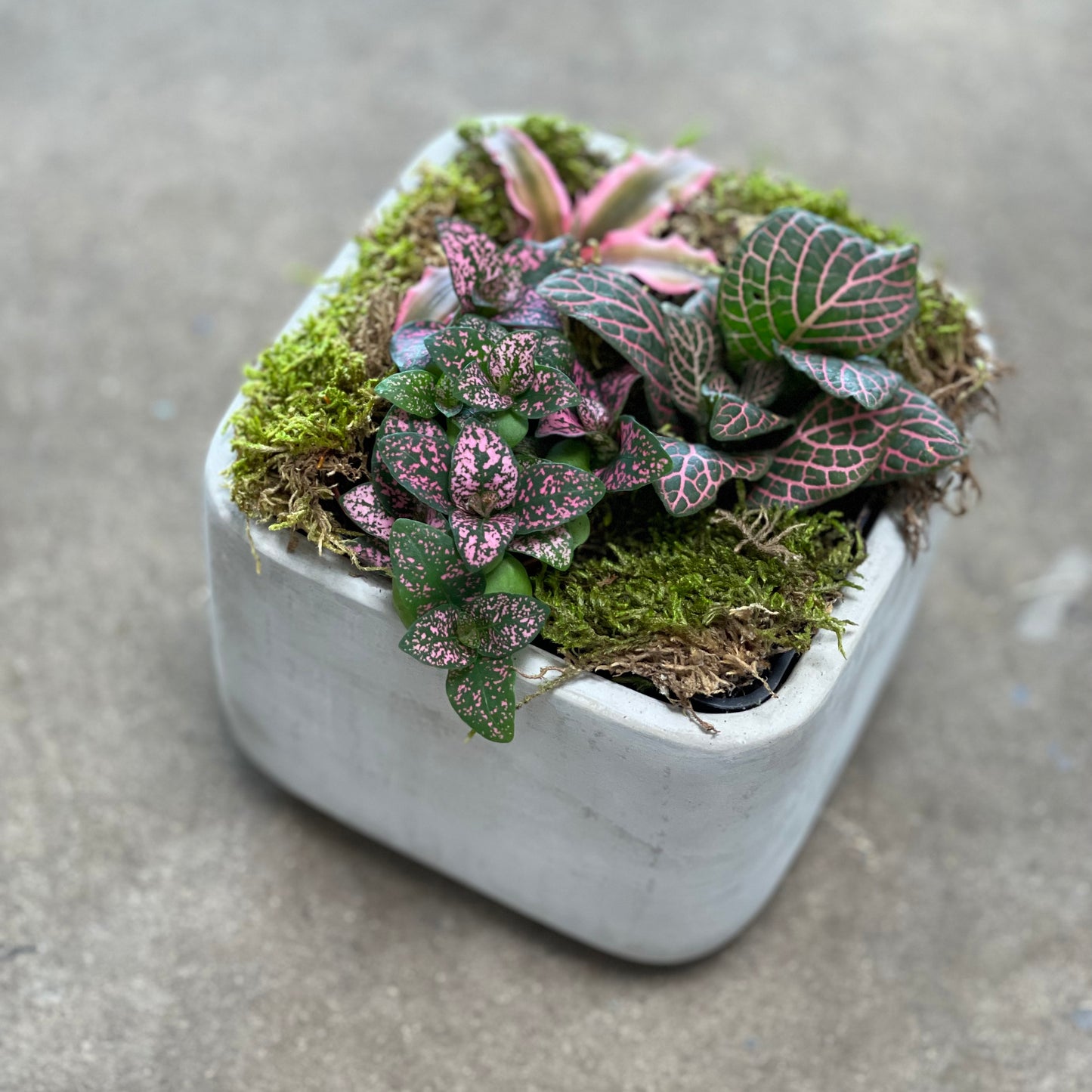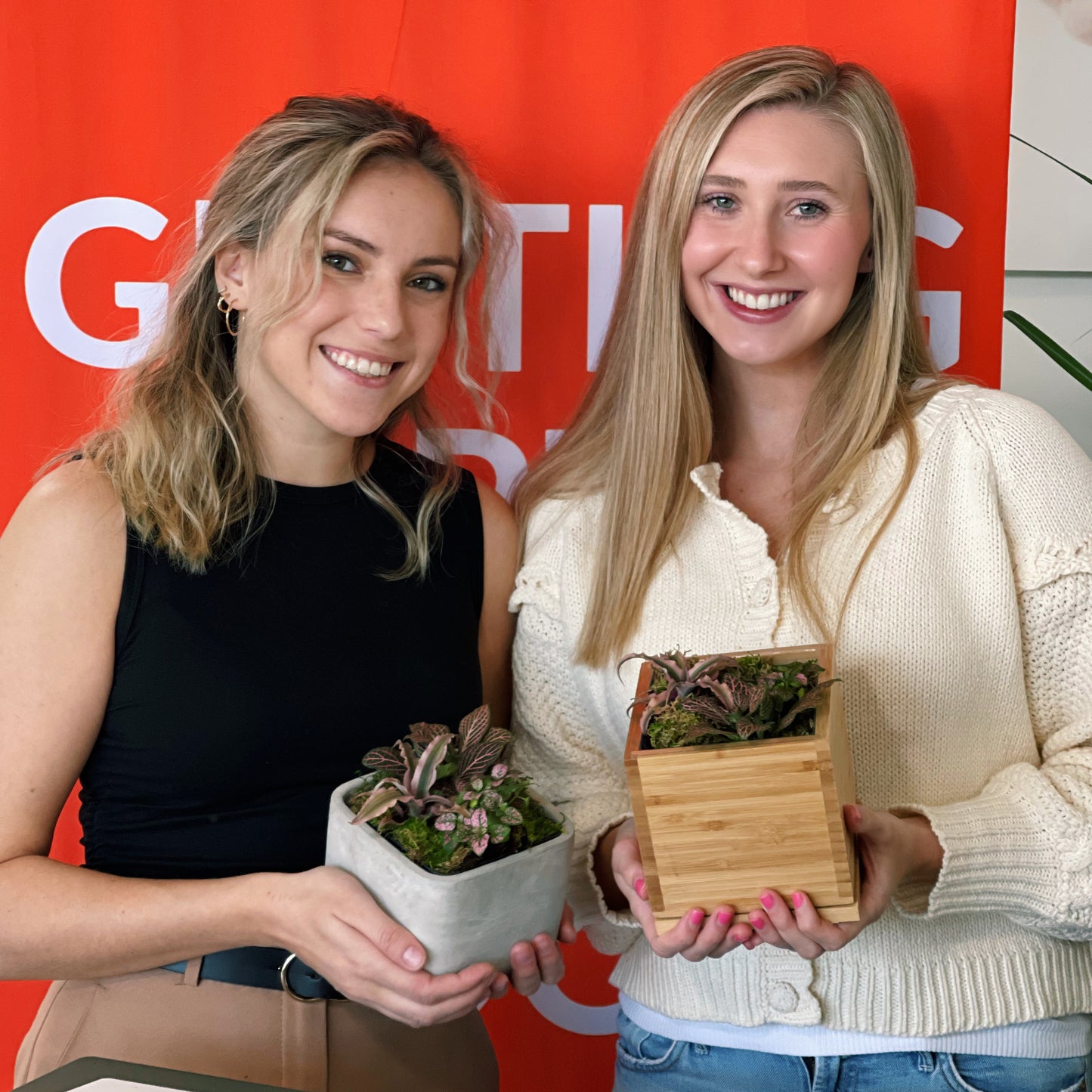 Free Shipping

Free shipping on orders over $75 per recipient address. All orders are carefully hand-packed for safe travel.

Get Growing Guarantee

We guarantee your plants will arrive happy and ready to grow! If they don't, we will replace them for free.