Grow52 Organics All-Around Plant Food 4-6-5
Regular price
Sale price
$10.00 USD
Unit price
per
Sale
Sold out
Grow52 All Purpose Plant Food for Veggies is earth-safe and for use on vegetables, tomatoes, fruit and berries. This plant food contains all the necessary ingredients to help promote abundant crops. A unique blend of nutrients including calcium to combat blossom-end rot in tomatoes. This blend is a must for both the experienced and new gardener. Grow52 Organics Plant Food contains absolutely no toxins and has no salt. Use 1/2 cup per Gardenuity Grow Bag. Work into topsoil and water thoroughly. Apply every 60 days during the growing season.
Net Wt. 2 lbs (.097 kg)

Guaranteed Analysis 4-6-5


Total Nitrogen (N).........................4%
     4% water insoluble nitrogen
Available Phosphate (P2O5)..........6%
Soluble Potash (K2O)....................5%
Calcium (Ca).................................2%
Sulfur (S)......................................1.6%
Derived From: Feather Meal, Fish Meal, Blood Meal, Bone Meal, Potassium Chloride, Gypsum

Grow52 Organics is specifically designed to meet the needs of the environmentally-conscious garden enthusiast who desires products that perform well while showing concern for our environment. Gardening with Grow52 Organics assures that 100% natural organic materials are being used in the interest of the ecology and your safety.


Two important principles of organic gardening are soil building through composting and the exclusive use of natural pesticides and plant foods. It is important to remember that organic plant foods work slowly but effectively, and are not needed in as large of quantities as commercial fertilizers.
Share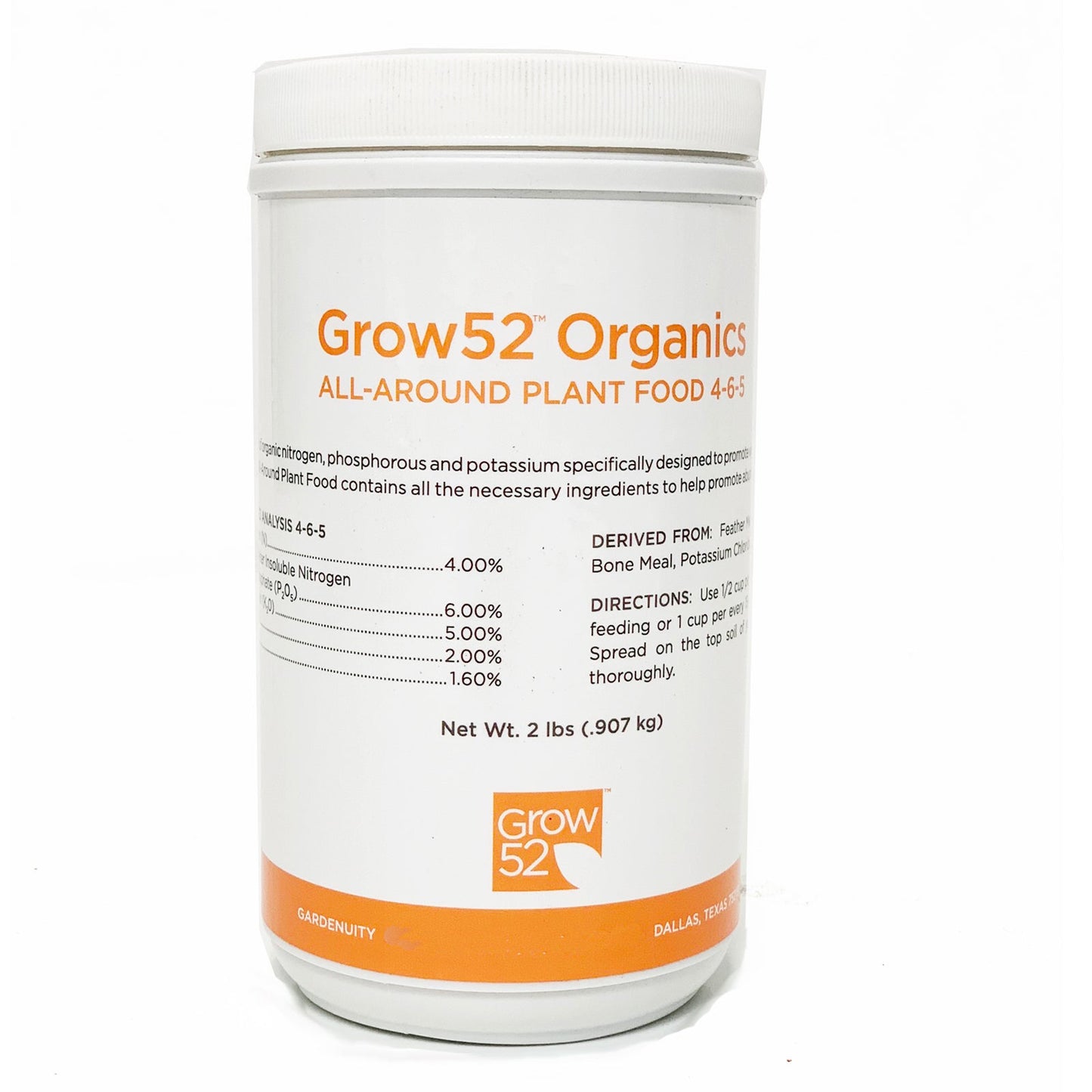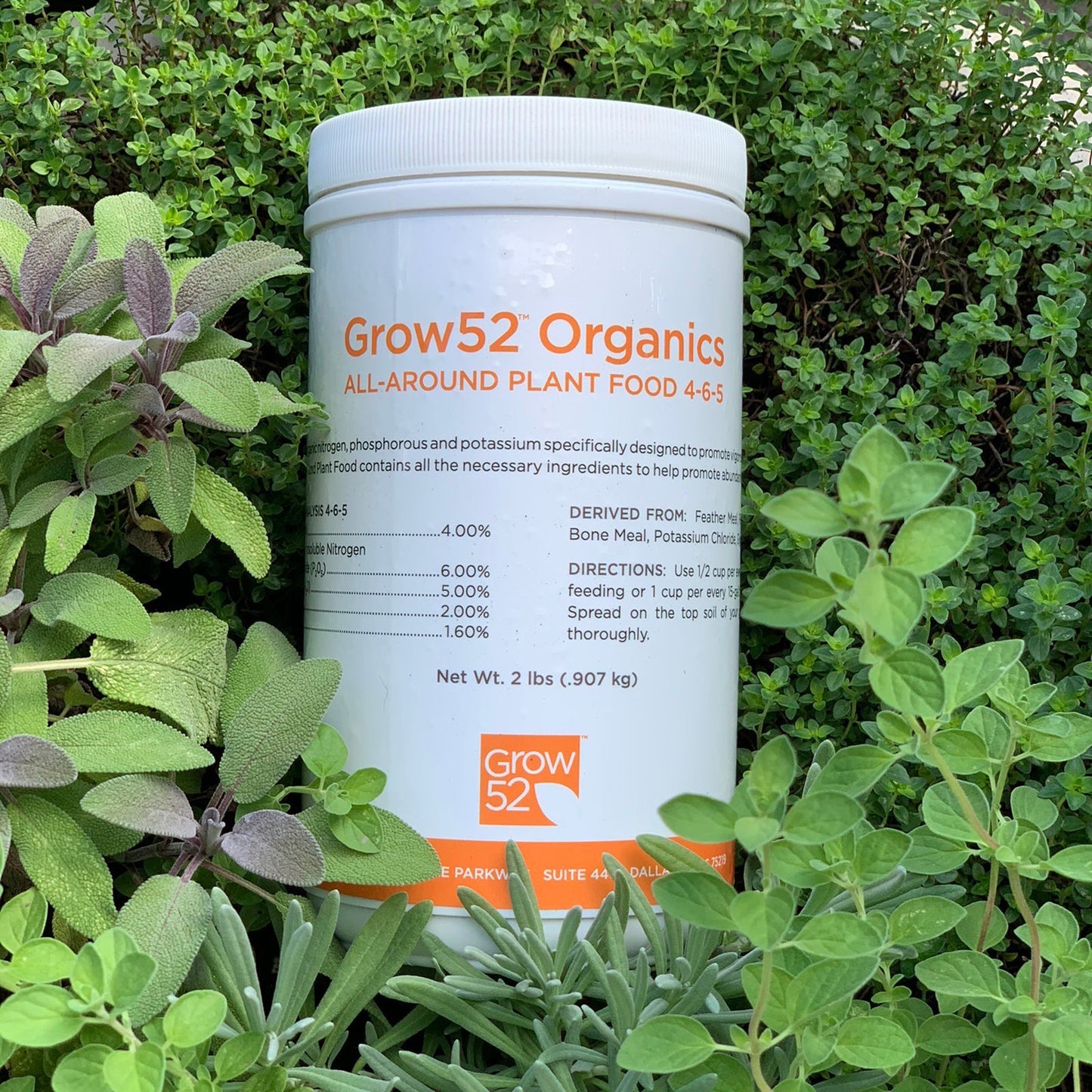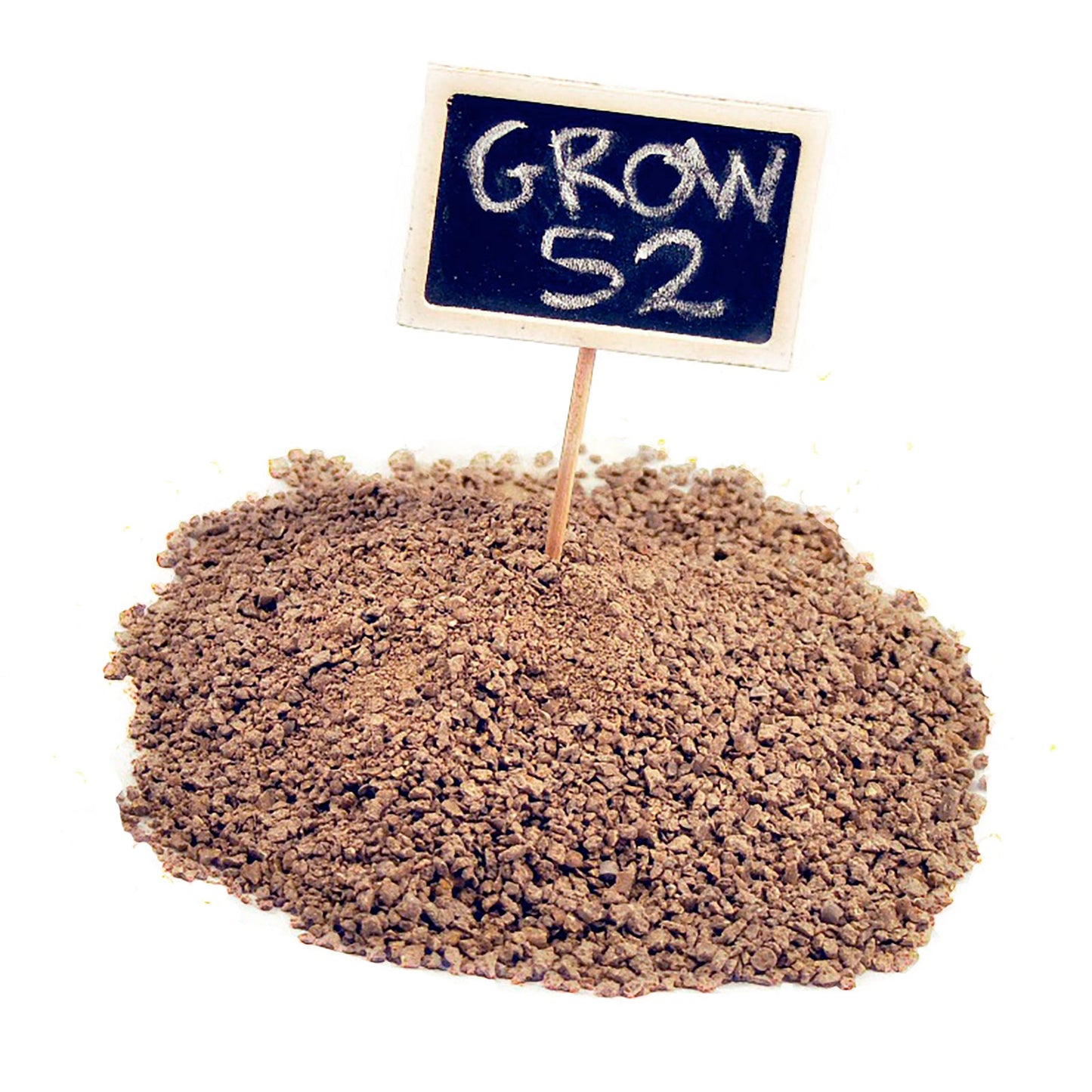 Free Shipping

Free shipping on orders over $75 per recipient address. All orders are carefully hand-packed for safe travel.

Get Growing Guarantee

We guarantee your plants will arrive happy and ready to grow! If they don't, we will replace them for free.