Red Waxed Amaryllis Bulb with Peppermint Bloom Sold Out
Oversized, colorful and self-sustaining, our red wax-dipped Amaryllis bulb blooms peppermint and requires no planting, watering, or care. Each oversized bulb is guaranteed to bloom. 
An optional GROW LOVE heart shaped acrylic gift tag adds a special touch to make the perfect gift for friends, family, and co-workers.
Valentine blooming favorites. The wax dipped, oversized Valentine Amaryllis bulbs are the ideal way to add some style to your desktop, tabletop, and countertop. The Amaryllis is a Valentine classic for good reason. According to Greek Mythology, the Amaryllis means determination, love, and beauty. In Europe, it is commonly given as a gift acknowledging great achievement and continued success.
The perfect gift for colleagues, co-workers, family, and friends this Valentine/Galentine. The oversized amaryllis will typically produce between 8 and 12 blooms.
Blooms within 4-6 weeks on average.
The no water wax amaryllis bulb is dipped in wax and self-contained. No water or care is required for this beautiful bulb to bloom. Each bulb is shipped from cool storage and within a few weeks of arriving, it will begin the bloom. Each bulb will produce one or two flower stalks with 4-6 blooms per stalk.
One Wax Dipped Amaryllis Bulb - color of wax is red
Bloom appears in 4-6 weeks - flower bloom color is peppermint
Each bulb will produce one or two flower stalks with up to four blooms per stalk
Self-contained, no care, water or work needed
All moisture and nutrients are inside the bulb
Bulbs are grown in the Peru and Waxed in the USA
Includes one waxed bulb 
Do not plant
Do not remove wax from outside of the bulb
View full details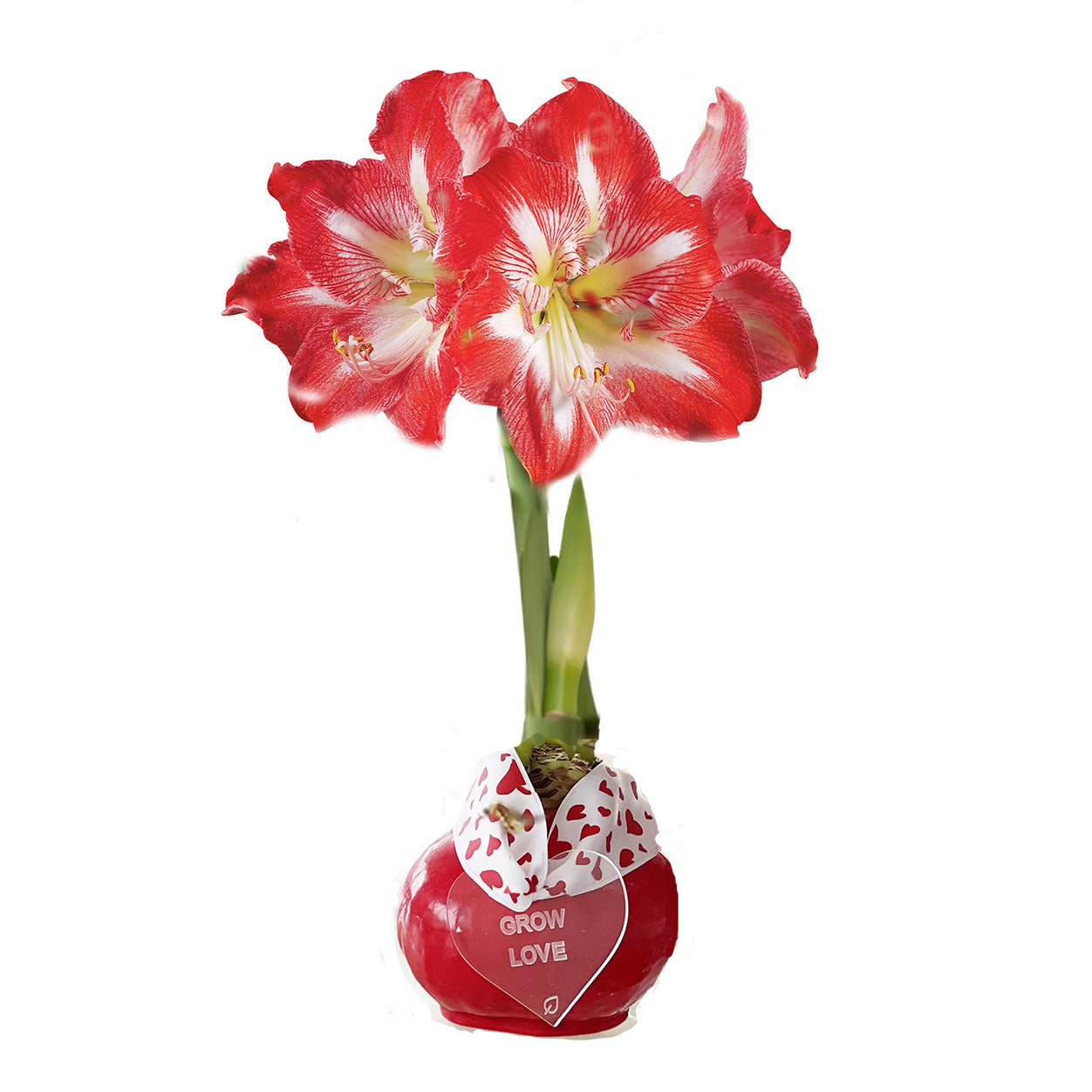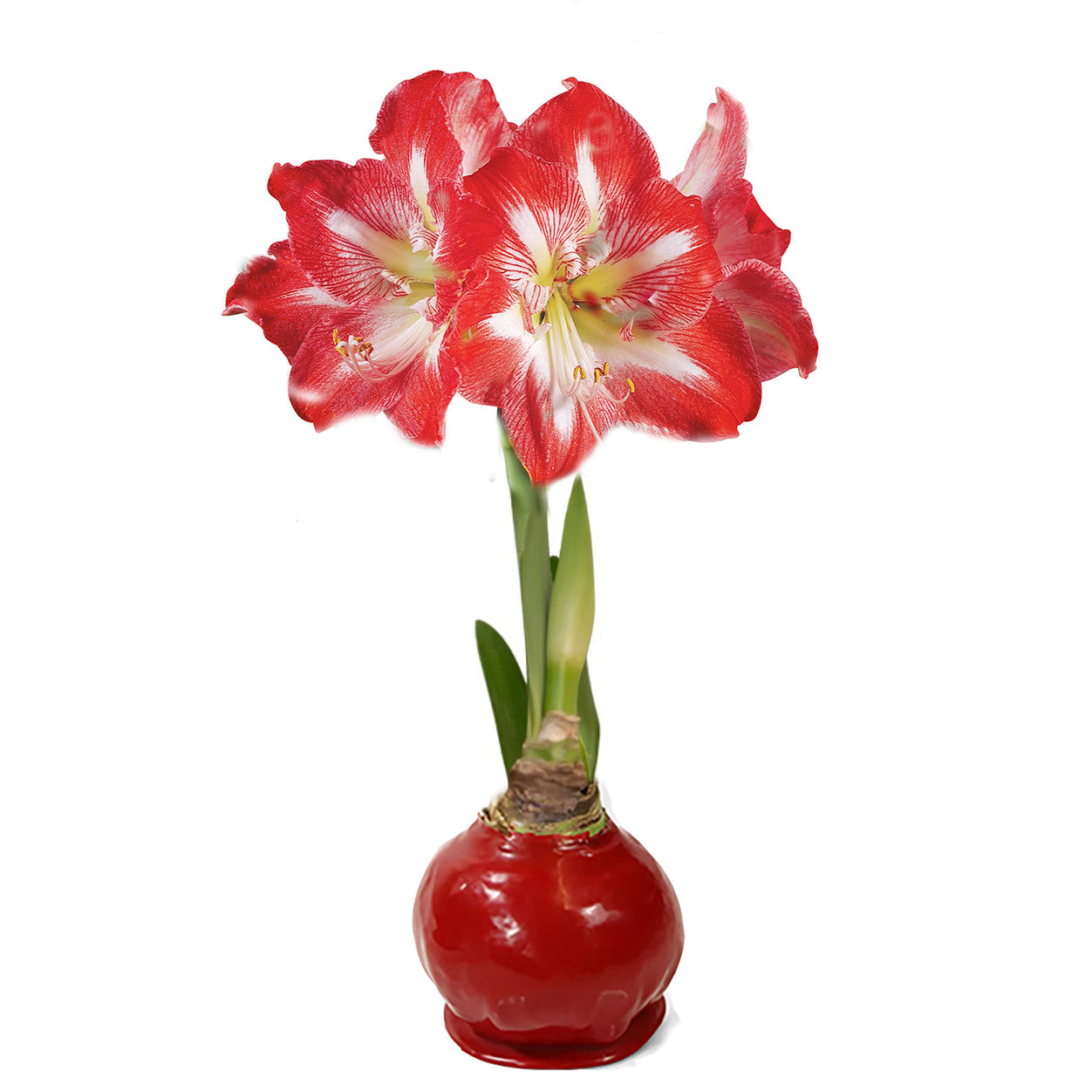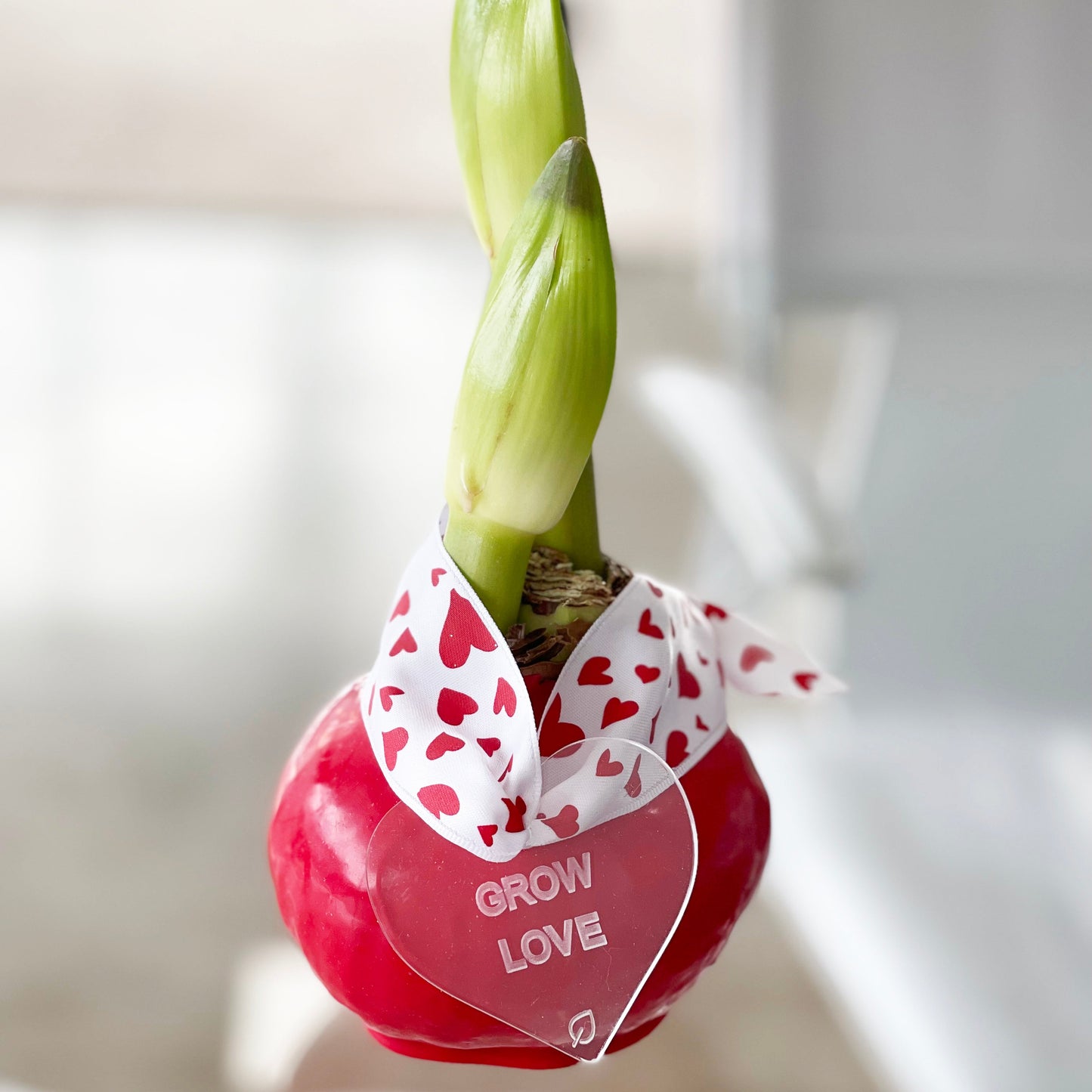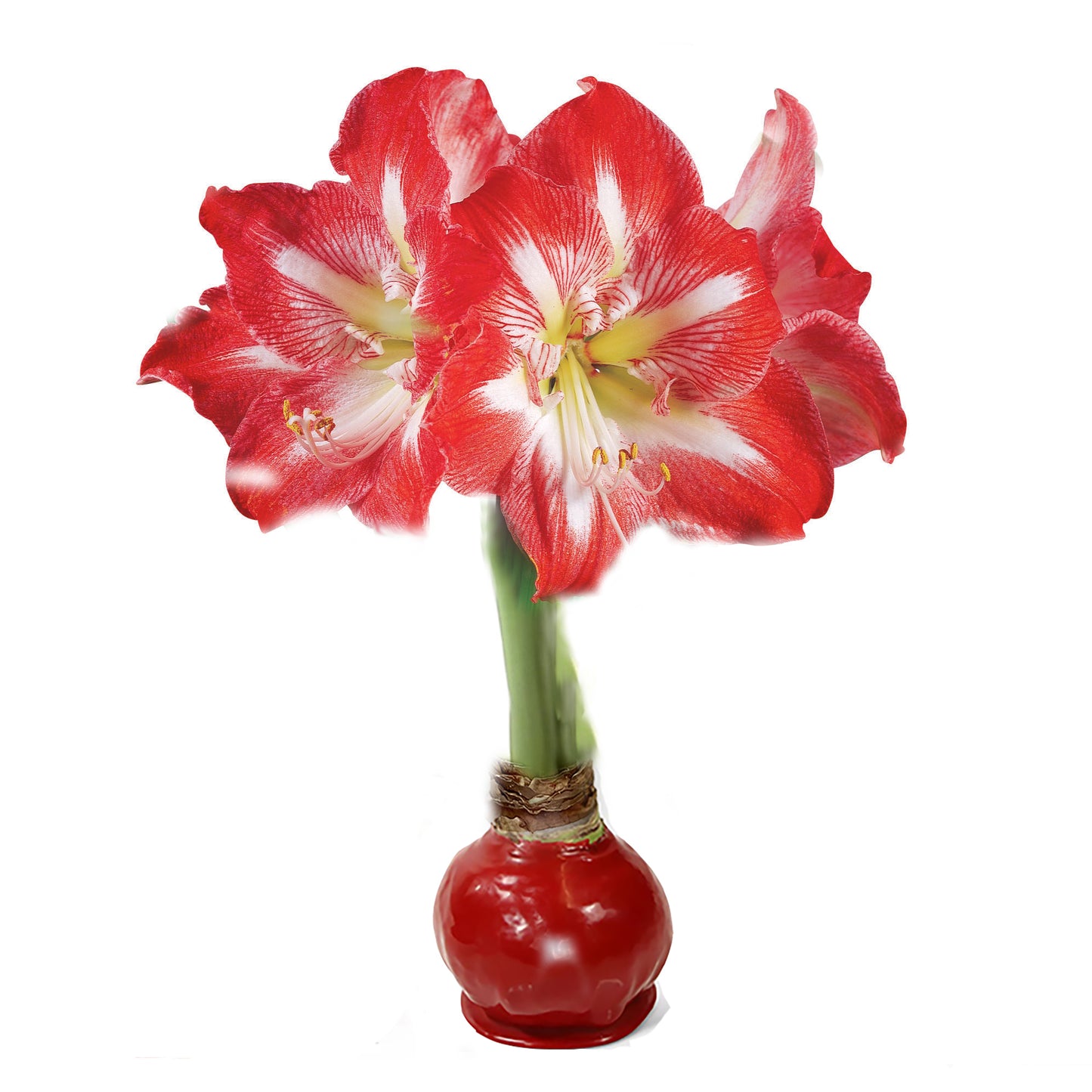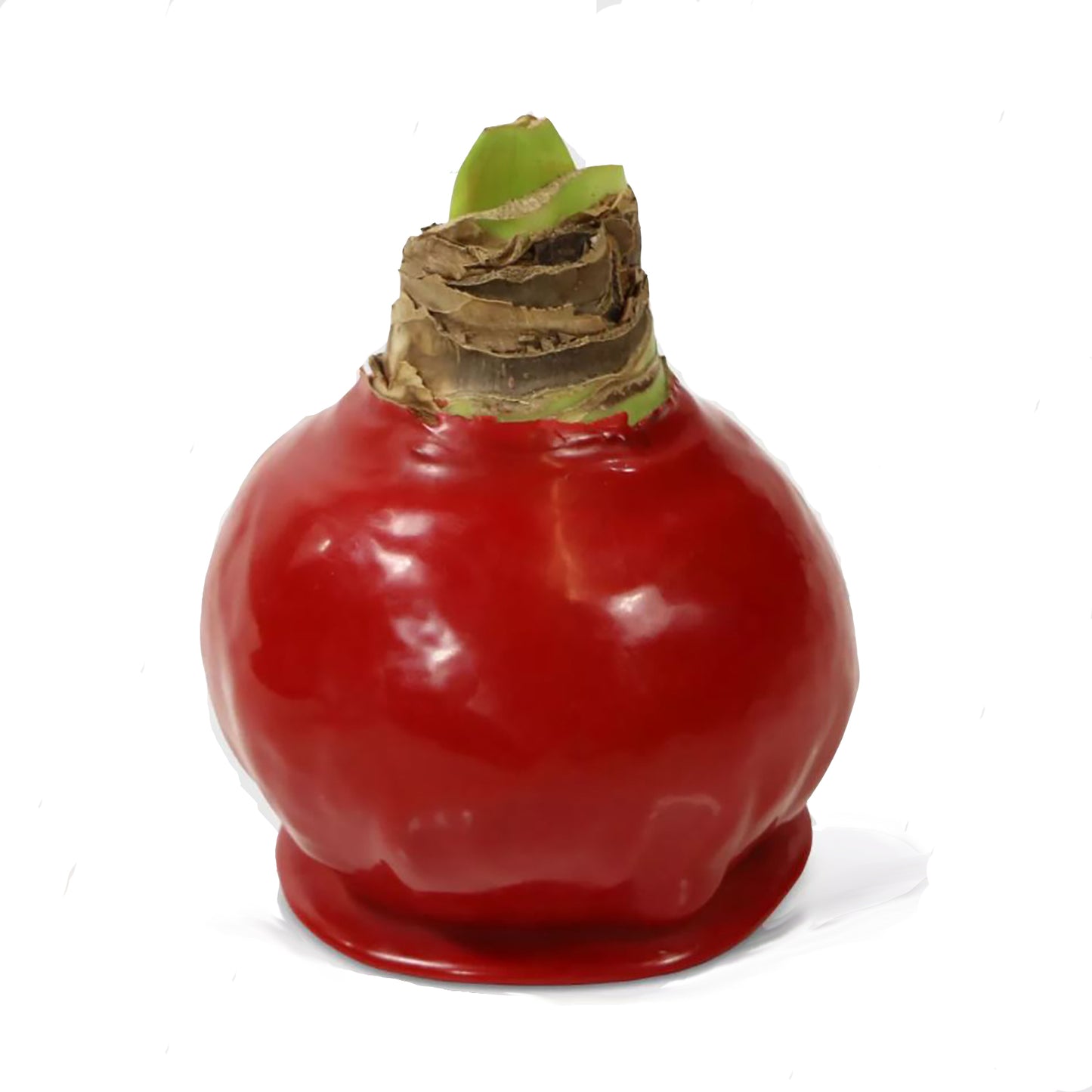 How it works
Take the Match Quiz to discover gardens matched to you and choose your favorite

Hand-packed with care and delivered directly to your door

Set up your garden with the provided instructions + have fun getting a little dirty

Get ready to enjoy all of your Grow Pro perks!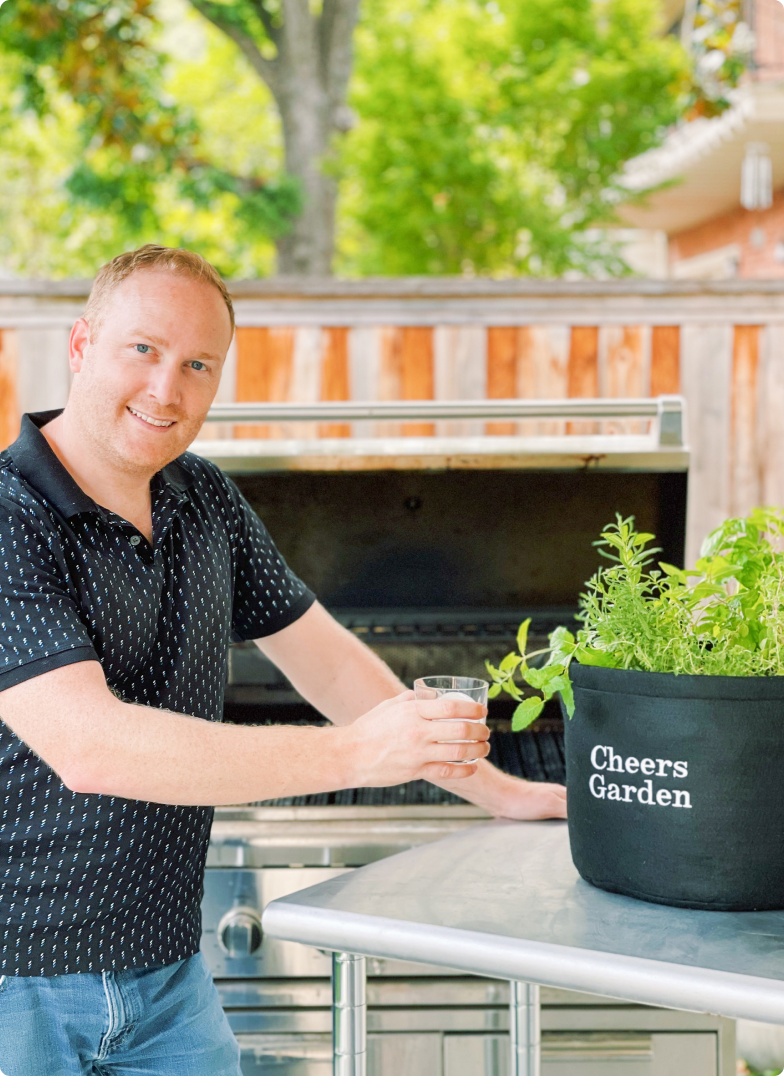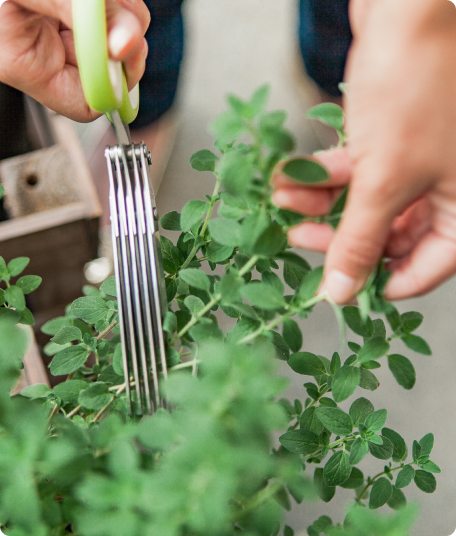 Get matched with the perfect plants just for you
Gardenuity's Match® Technology
Our Match® Technology customizes each garden to your location so you and your plants will have the perfect growing experience. We match you with a collection of plants based on the current season, your forecasted weather, the plants' needs, and the garden's location. Our patent-pending Match Technology takes the guesswork out of growing, so each experience grows success.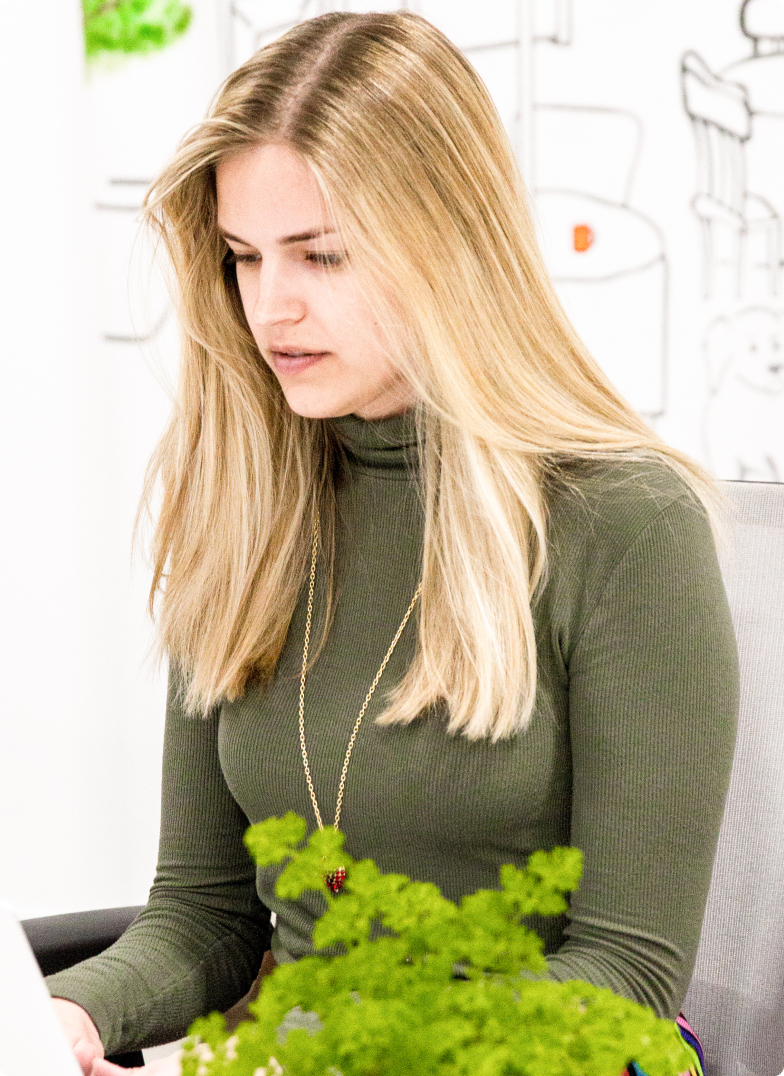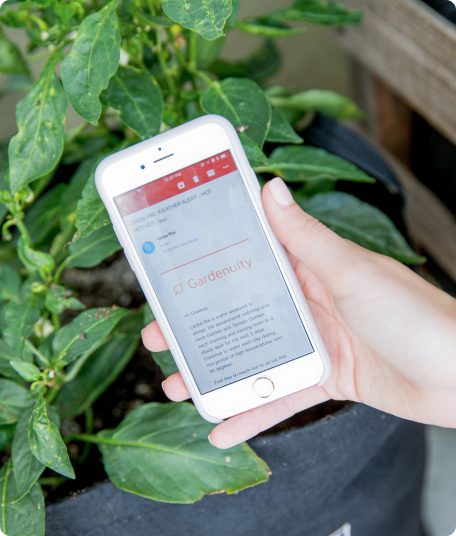 Grow Pro® Support
When you grow with Gardenuity, you have full access to Grow Pro® and the Gardenuity Community. Our team of Grow Pro experts are available to answer your questions and make your growing experience seamless.
On-Call Support from our Grow Pro Experts
Harvest Help
Weather Alerts
Watering Tips
Wellness Inspiration
Seasonal Recipes
... and more!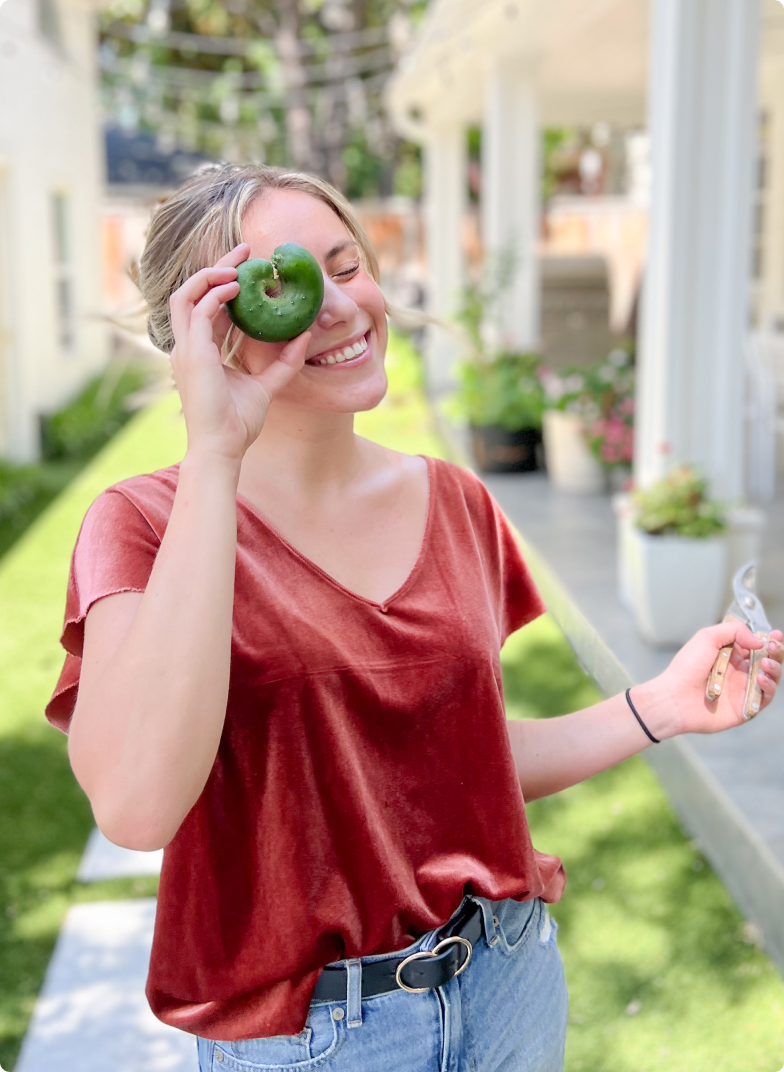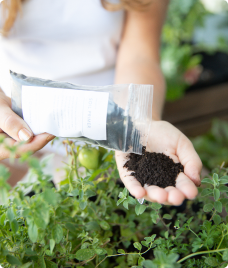 Gardenuity: the better way to grow
Garden Kit + Plant Collection matched to your geolocation
Grow Pro Experts to help you harvest results you deserve
Made Sustainably - No excess waste for you or the planet
Suitable for all ages and experience levels
Get growing, guaranteed
Join thousands of happy growers