Tropical Desktop Garden Gift Set
with Votive Candle
Whether your recipient prefers a more natural or industrial aesthetic, a Tropical Desktop Garden is a lovely addition to any indoor space! Each kit includes a collection of tropical plants that will grow beautifully together, and each plant is unique in its coloring and variegation. This indoor garden works in low light, making it an ideal way to add some foliage to any home or office. This gift set comes with even more natural beauty–our fresh and light Rose Votive Candle.
Includes 3 mini tropical plants + care card

Comes with our signature Votive Rose Candle 

A thoughtful gift that keeps on giving
*Plants may vary from the images based on freshness & seasonal availability.
THE SET

Tropical Desktop Garden + Votive Candle

PLANTS

3 Mini Indoor Tropical Plants*

SIZE

Both planters are approx. 5 x 5 x 5 inches

SUNLIGHT

Needs 4-5 hours of indirect natural light per day

GROW PRO

Watering reminders, wellness inspiration, plant care guides, on-call support, and more!
View full details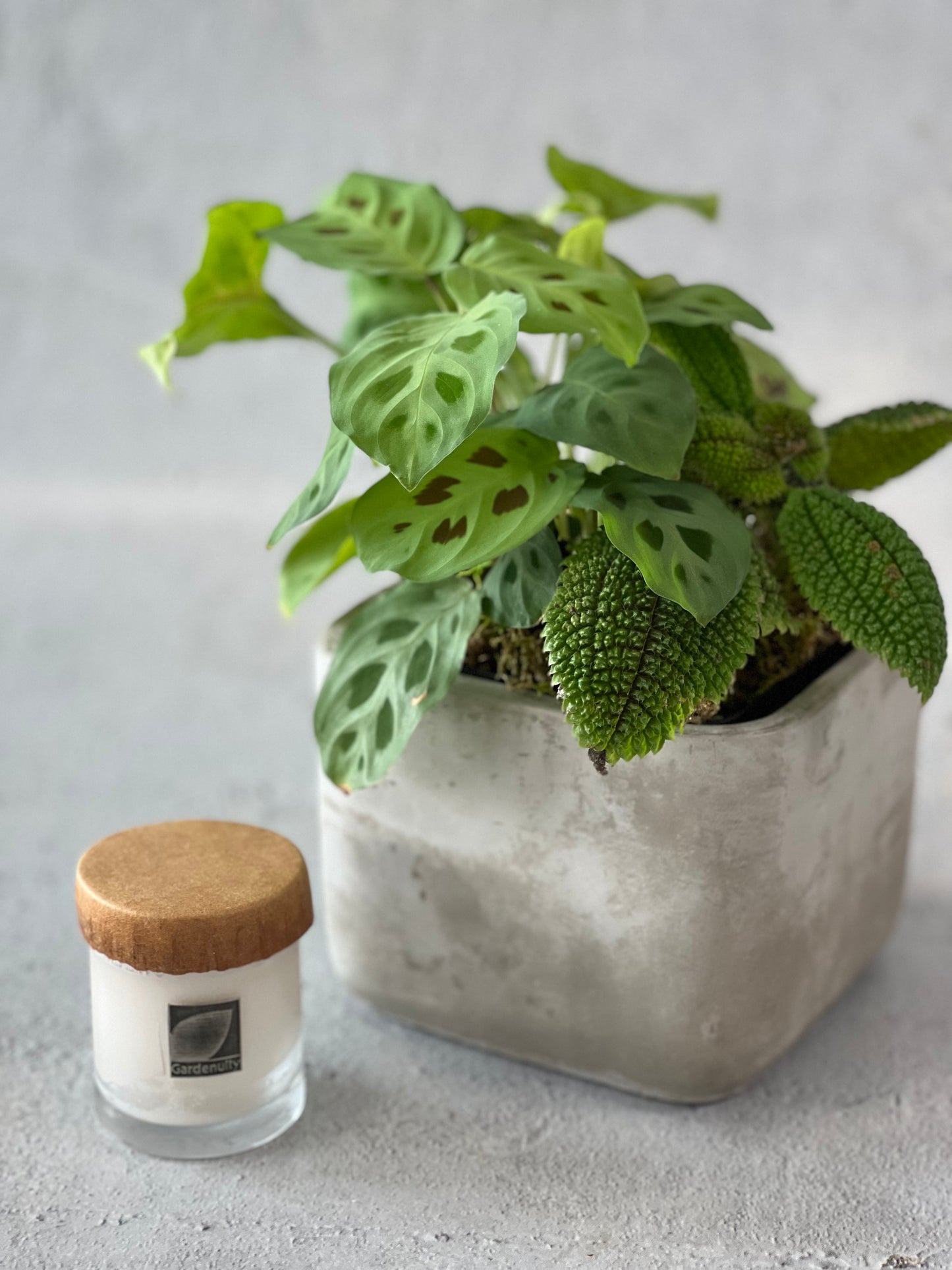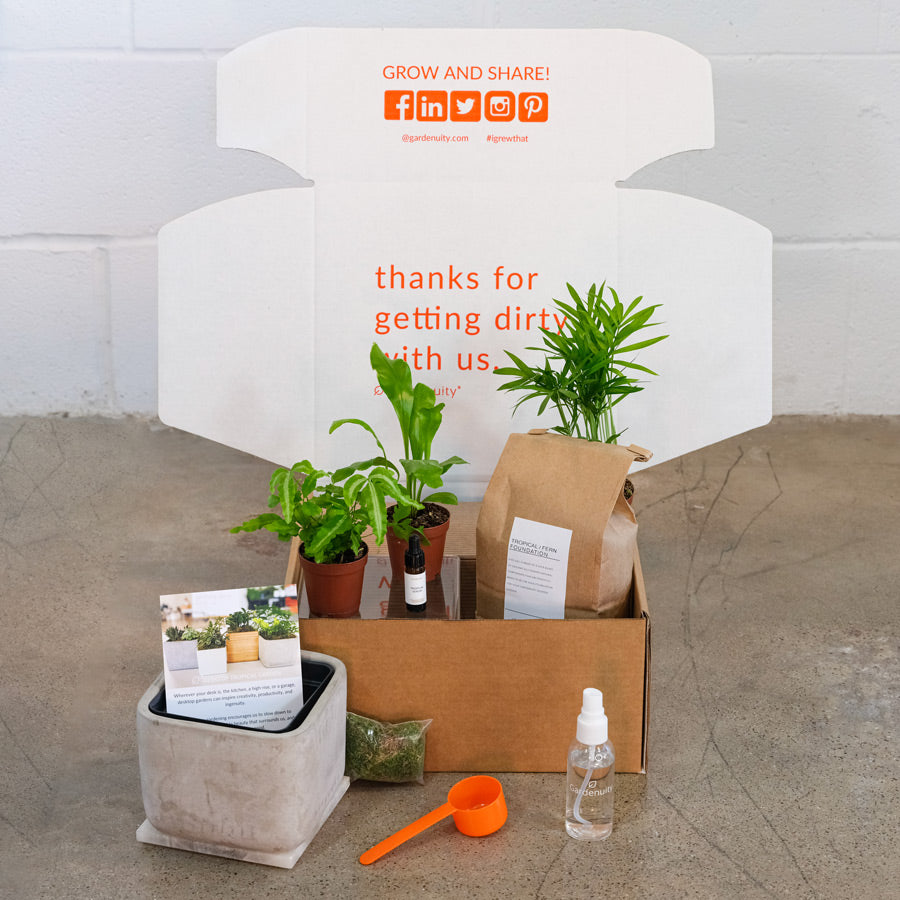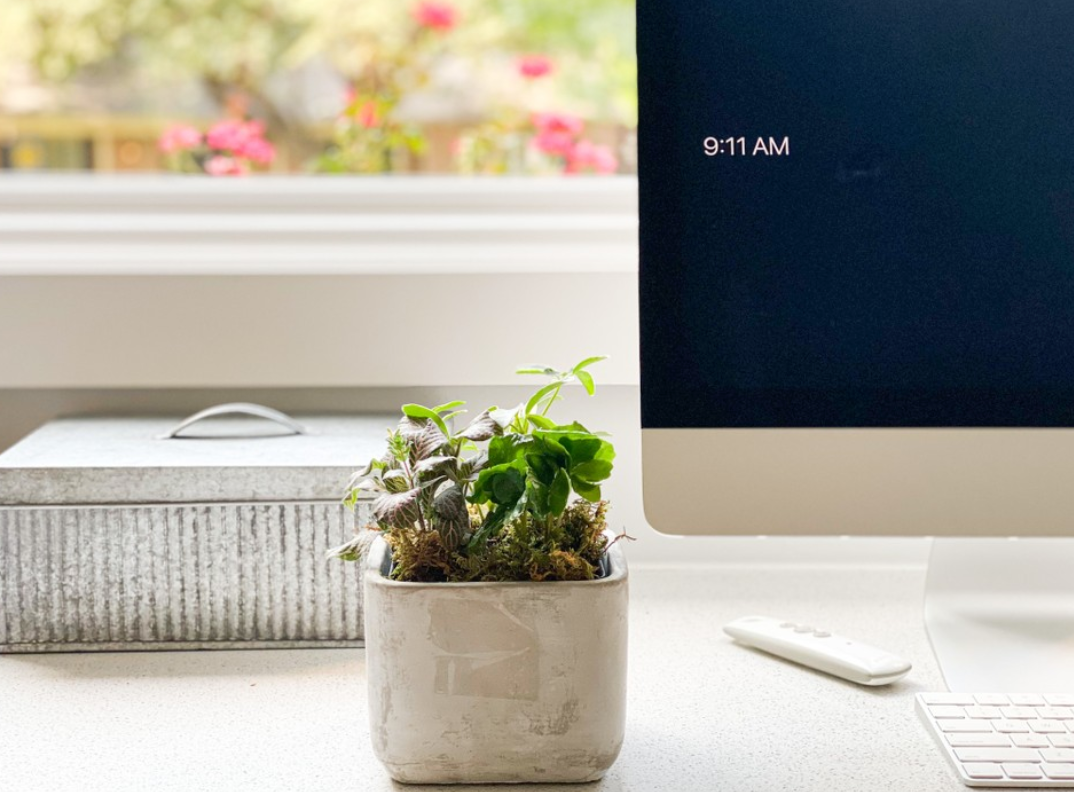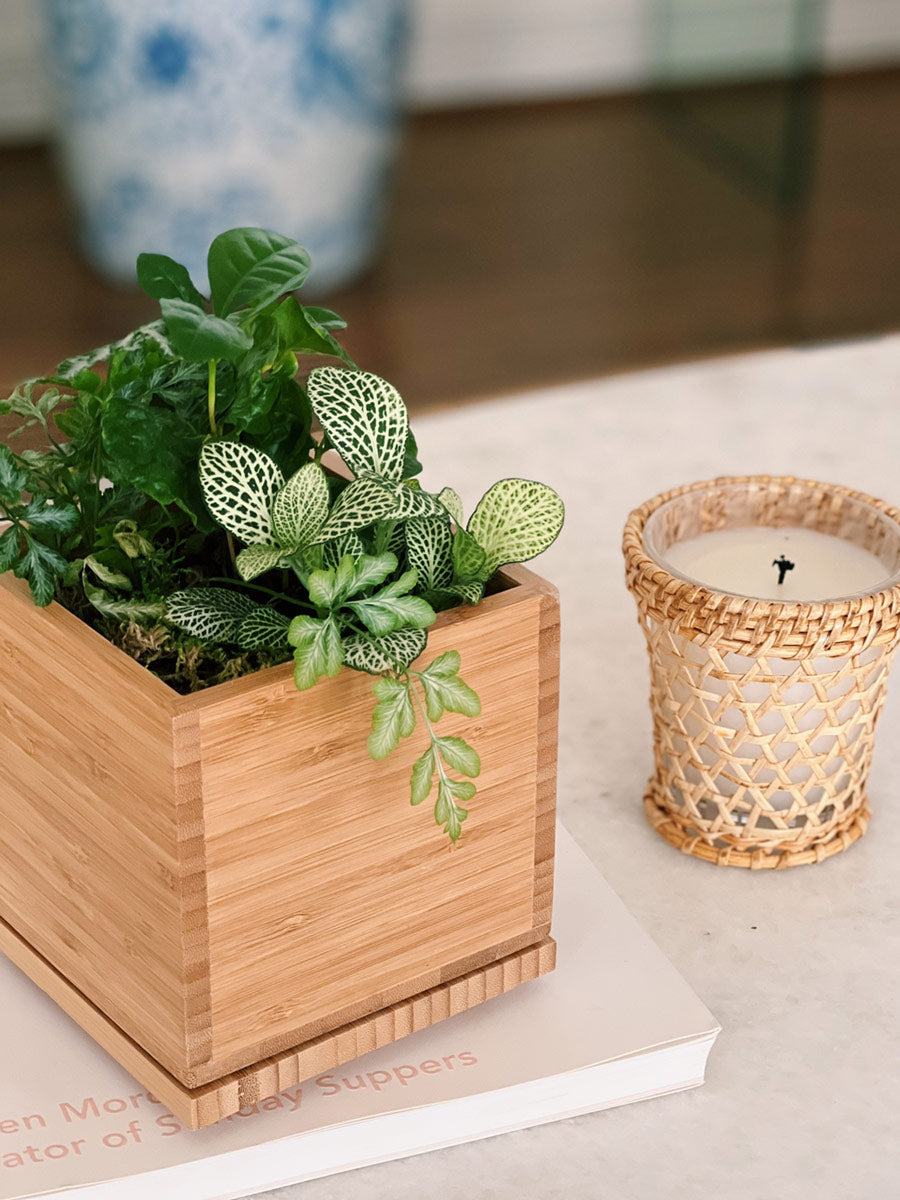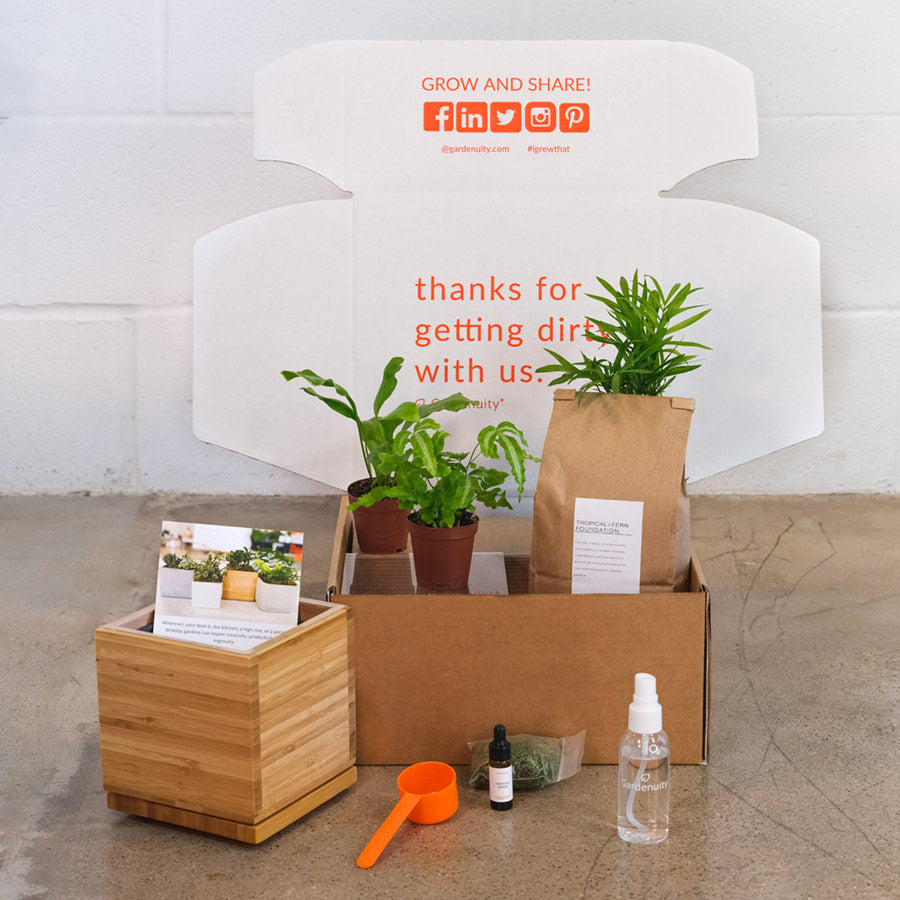 How it works
choose your
garden gift set

Select the garden
set you want to gift

Delivered safely
to their door

We'll ship the garden kit
and gift directly to the
recipient's door

When they're ready, they
can redeem their plants
using their Garden Code

Their prepaid plants will
ship for free from one of
our farm partners

They can set up their
garden and enjoy the
gift of growing!
Let's get down to the
nitty-gritty
Scientific studies have proven the wellness benefits of having greenery indoors + bringing the restorative power of nature to our everyday life. Our Tropical Desktop Garden is an easy way to nurture nature from any indoor space. Then, fill your home with the scent of a rose garden in full bloom with our Soy Votive Candle. The Tropical Desktop Garden Gift Set adds natural beauty and tranquility to any desktop, creating an environment that can bring joy to our every day.

• Includes 3 small tropical plants

• Comes with instructions + care guide

• Delight with our popular votive candle

When your plants arrive, take them out of the box as soon as you can and remove their travel attire. Check your plants' soil + make sure they are well-hydrated. If they feel dry, place them in a shallow dish of water for 10-15 mins to let them soak up the water they need before placing them in their new home.

Setting up your tropical garden is simple and generally takes 15-20 minutes from start to finish. Printed instruction cards are included in each kit.

PLANT CARE TIPS:

LIGHT: Your desktop garden needs 4-5 hours of indirect, natural light every day.
WATER: Water your garden once per week by removing the black planter liner from the decorative planter and placing it in a shallow dish of water for 10-20 minutes; your plant will absorb the water it needs. Let your plant sit a few minutes to allow excess water to drain before placing it back into the decorative planter.
HUMIDITY: Your tropical plants like humidity. Every day prior to turning on your computer, take 5 seconds to lightly mist your plants. 
NUTRIENTS: Nourish your garden once per month by filling your orange scoop with water and adding 2-3 drops of liquid nutrient (serum). Pour directly onto the soil of your garden. 

Your Tropical Desktop Garden Gift Set comes as a kit with step-by-step instructions and everything you need to care for your plants. As you build your indoor garden, enjoy getting a little dirty in the soil while you build your indoor tropical oasis! Everything in the desktop garden kit is designed with you in mind and customized to the needs of your plants.

Your garden gift set will include:

3 Tropical Plants – Each of the tropical plants have aligned light, soil, and nutritional requirements, making them ideal companion plants for your desktop garden.

Bamboo or Concrete Planter – A reusable planter made of either sustainably sourced bamboo or concrete, and includes planter liner and tray. Both planters are approximately 5" x 5" x 5".  

Aeration Mat – A green aeration mat made from recycled bottles to be placed at the bottom of the black planter liner. This mat helps keep oxygen available to the plants' roots, which is crucial for their growth and development.

Tropical Foundation – The Gardenuity Foundation is custom blended compost matched to the needs of your tropical plants. 

Tropical Serum – The Gardenuity Tropical Serum is a soil amendment and matched to the nutritional needs of your tropical plants. Designed to be used monthly, this all natural serum will keep your plants well nourished.

Orange Scoop – To use when watering + feeding your plant! 

Mister Spray Bottle – Fill with water and mist your plants.

Gardenuity Votive Candle in Rose – A perfect blend of rose buds and fresh jasmine, this beautiful candle is 100% soy, hand poured with all-cotton wicks. Approximate burn times are 20 hours per votive. 3 oz. candle.

When shopping for an Outdoor Garden Kit, we match you with the perfect plants for your current growing season and match your plants to their ideal nutrients and soil. Everything is customized so you and your garden will have a season full of harvests!

Giftable Outdoor Gardens are the best way to gift someone one of our Outdoor Garden Kits because your gift recipient will be able to choose when (and what) they want to plant and grow.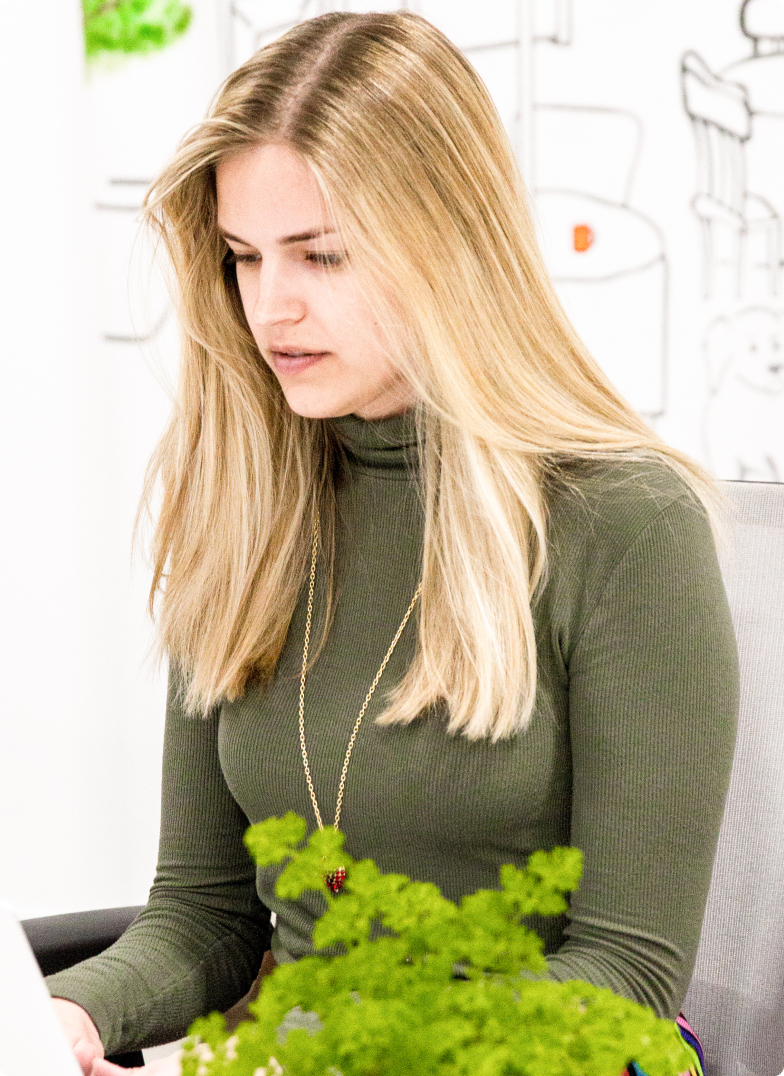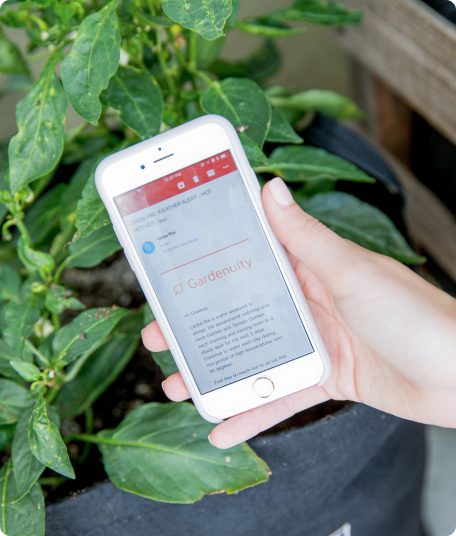 Grow Pro® Support
When you grow with Gardenuity, you have full access to Grow Pro® and the Gardenuity Community. Our team of Grow Pro experts are available to answer your questions and make your growing experience seamless.
On-Call Support from our Grow Pro Experts
Harvest Help
Weather Alerts
Watering Tips
Wellness Inspiration
Seasonal Recipes
... and more!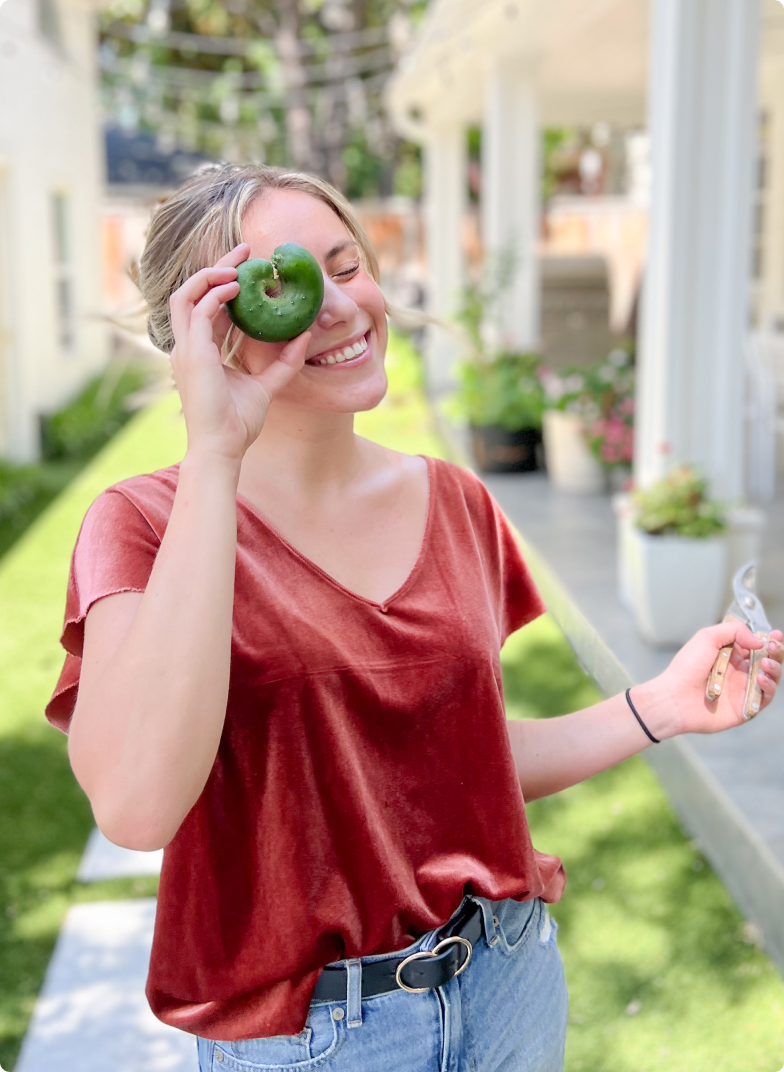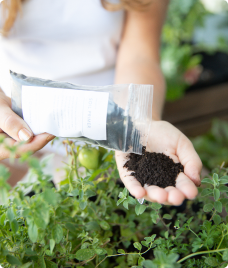 Gardenuity: the better way to grow
Garden Kit + Plant Collection matched to your geolocation
Grow Pro Experts to help you harvest results you deserve
Made Sustainably - No excess waste for you or the planet
Suitable for all ages and experience levels
Get growing, guaranteed
Join thousands of happy growers!