Super Hero Garden Kit
with super greens
Super Heroes are all around us and one thing they all have in common is that they never give up. They go out of their way to help others and have the strength to tackle any challenge. One thing we know for sure: to be a Super Hero you need to have lots of superpowers and to be super strong, which means you need to eat your greens. Delicious leafy vegetables–from arugula, kale, spinach, Romaine lettuce, to Swiss chard–are excellent for your overall health and help boost your immune system and detoxify your body.
Includes super greens + herb plants
Set up in just 30-40 minutes
Enjoy your first herb harvest in 10-14 days!
*Plants may vary from the images based on freshness & seasonal availability.
SIZE

1 sq ft, ideal for any outdoor space!

MATERIAL

5 Gallon Stitched Grow Bag with Handles – Portable & Reusable!

PLANTS

3-4 Fully-Rooted Leafy Green Plants + 1-2 Seasonal Herbs*

THE KIT

Grow Bag, Coir, Custom Foundation, Mister, Plant Nutrients matched to your plants' needs

GROW PRO

Weather alerts, plant guides, feeding reminders, harvest help, seasonal recipes, on-call support, and more!
View full details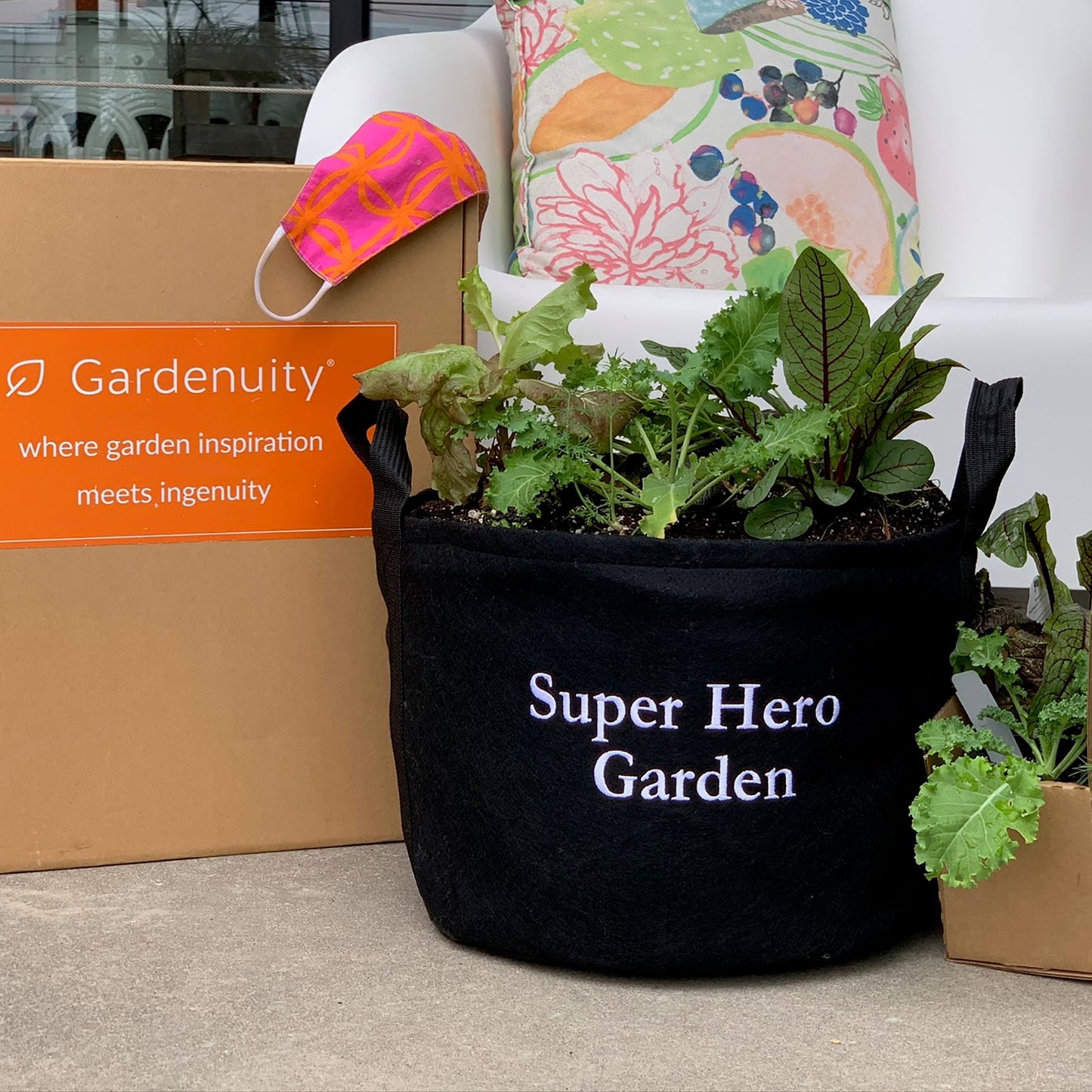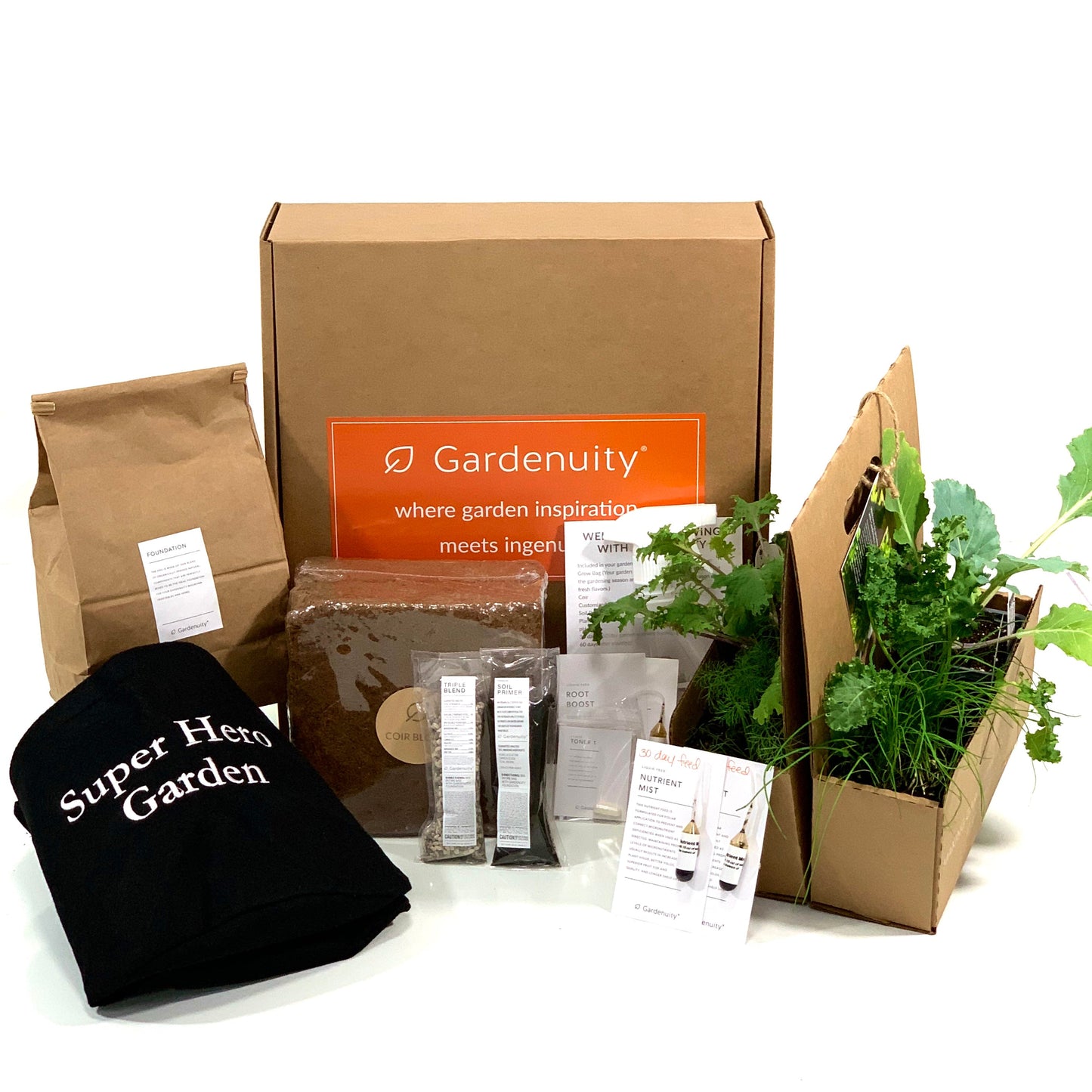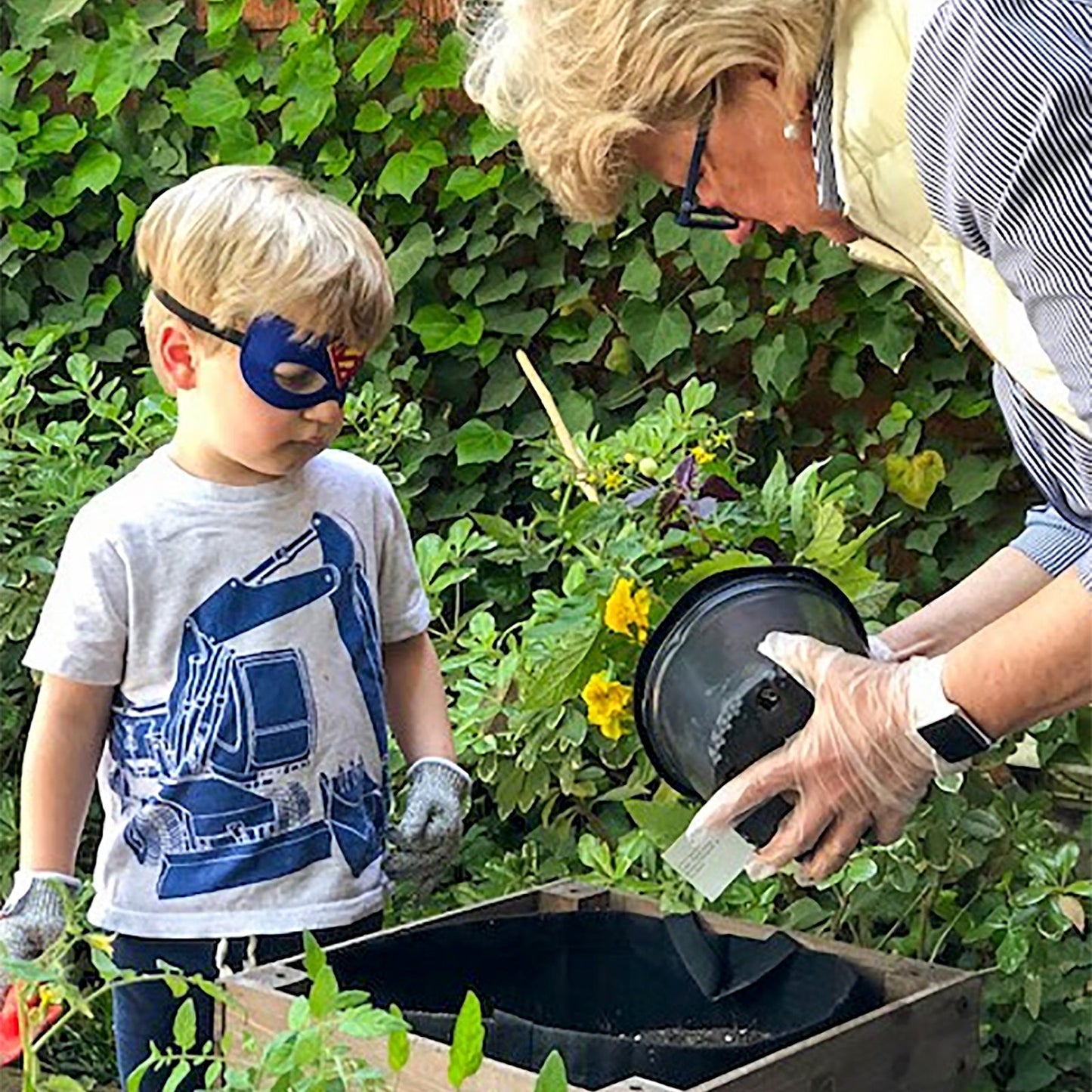 How it works
Take the Quiz to discover gardens matched to you and choose your favorite

Hand-packed with care and delivered directly to your door

Set up your container garden in 30-40 minutes

Enjoy a season full of harvests and Grow Pro perks!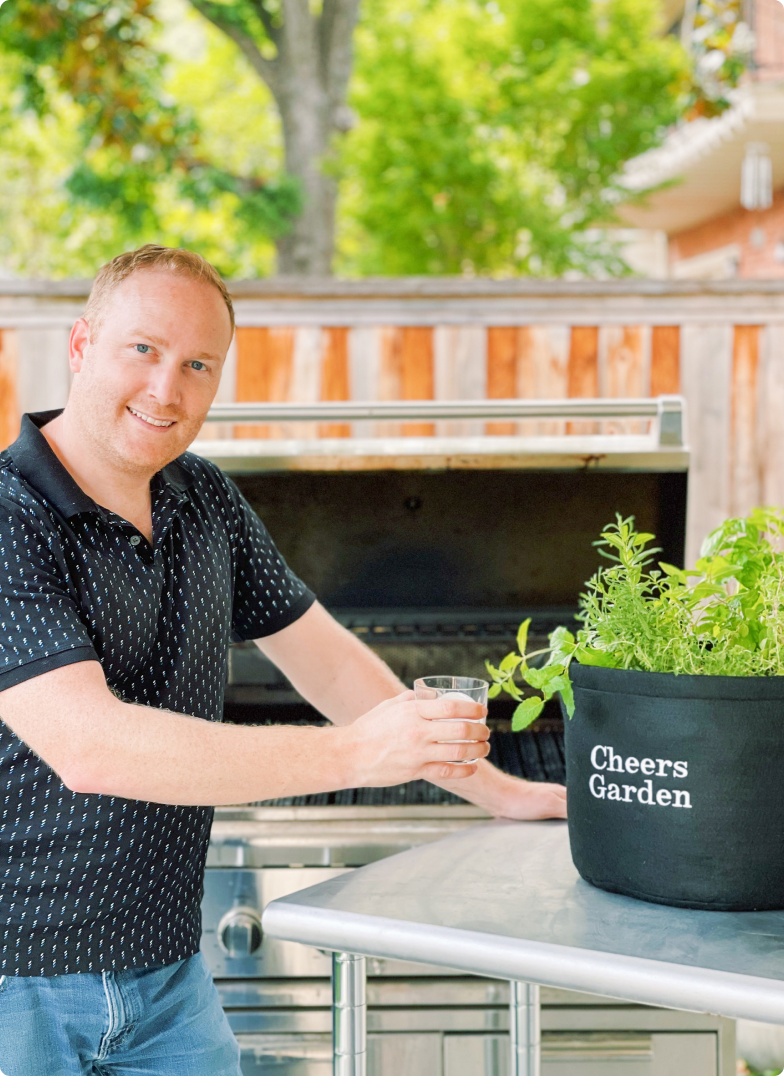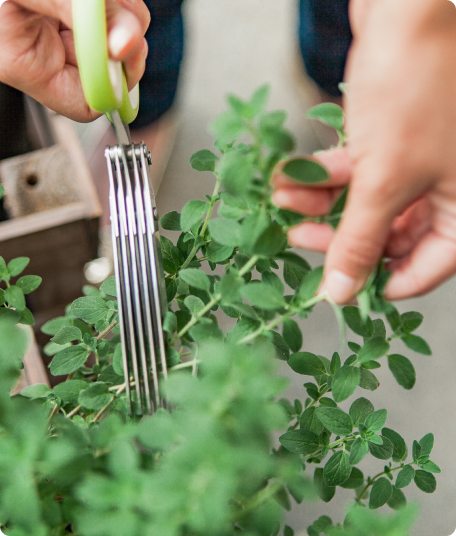 Get matched with the perfect plants just for you
Gardenuity's Match® Technology
Our Match® Technology customizes each garden to your location so you and your plants will have the perfect growing experience. We match you with a collection of plants based on the current season, your forecasted weather, the plants' needs, and the garden's location. Our patent-pending Match Technology takes the guesswork out of growing, so each experience grows success.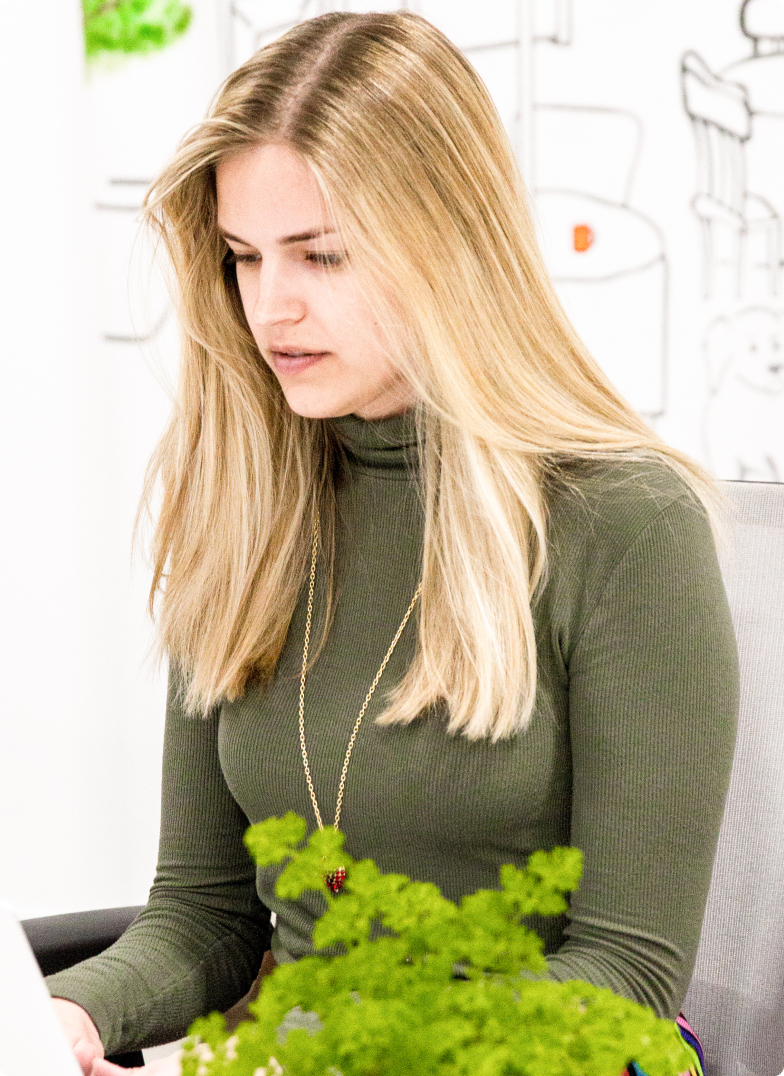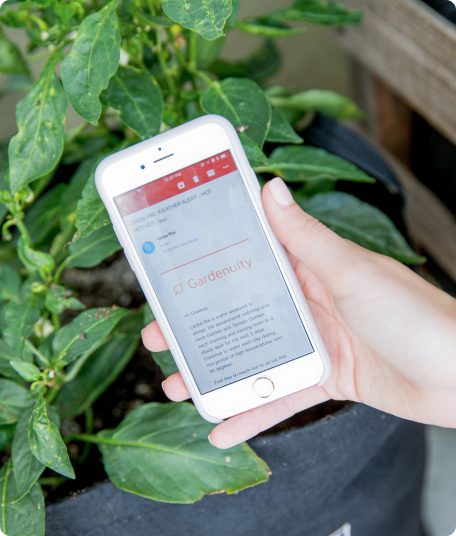 Grow Pro® Support
When you grow with Gardenuity, you have full access to Grow Pro® and the Gardenuity Community. Our team of Grow Pro experts are available to answer your questions and make your growing experience seamless.
On-Call Support from our Grow Pro Experts
Harvest Help
Weather Alerts
Watering Tips
Wellness Inspiration
Seasonal Recipes
... and more!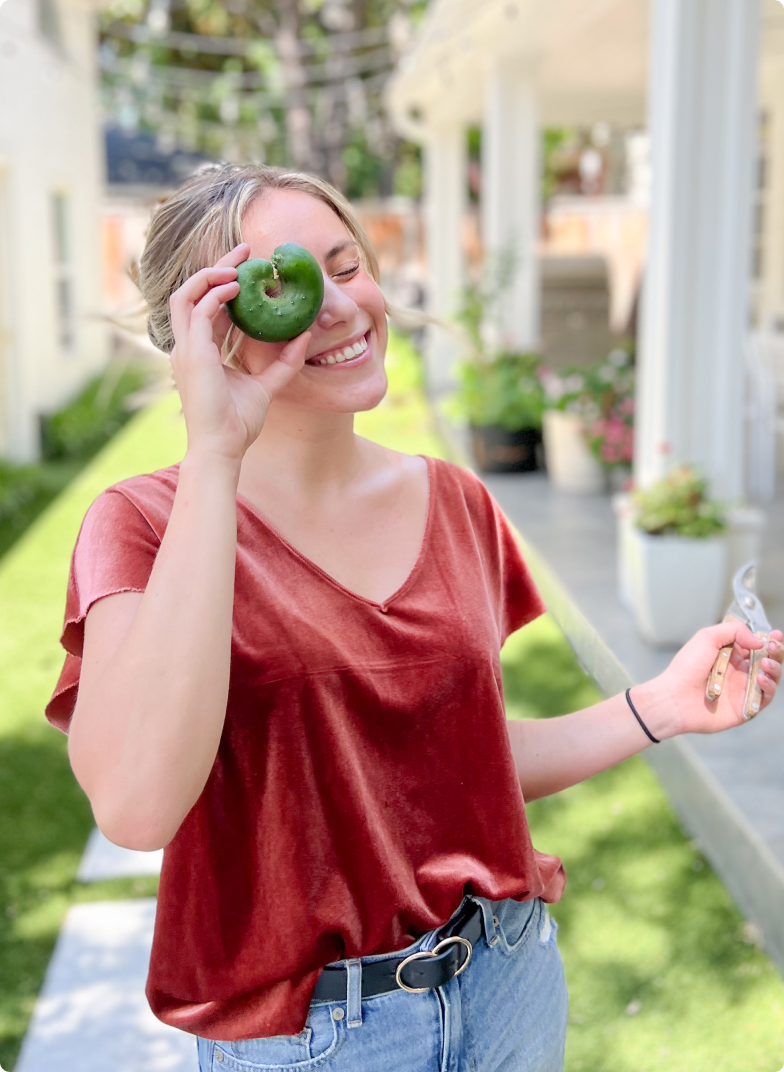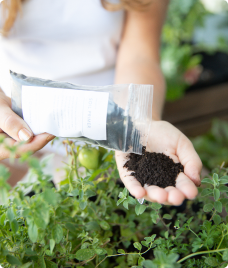 Gardenuity: the better way to grow
Garden Kit + Plant Collection matched to your geolocation
Grow Pro Experts to help you harvest results you deserve
Made Sustainably - No excess waste for you or the planet
Suitable for all ages and experience levels
Get growing, guaranteed
Join thousands of happy growers